Bhavna Menon has been part of Last Wilderness since 2010 and currently works with Last Wilderness Foundation, an NGO working towards wildlife conservation as a Project Co-ordinator. She recently wrote 'Welcome to the Forest' for Pratham Books, that tells the story of Tulsa and her visit to Kanha Tiger Reserve with her school friends. Along with the forest officials, the students experience the jungle in a unique and exciting way. The book is based on Bhavna's own life-altering experience with 23 visually-impaired children in the forests of Kanha National Park. This story first appeared on Nature inFocus in February, 2017.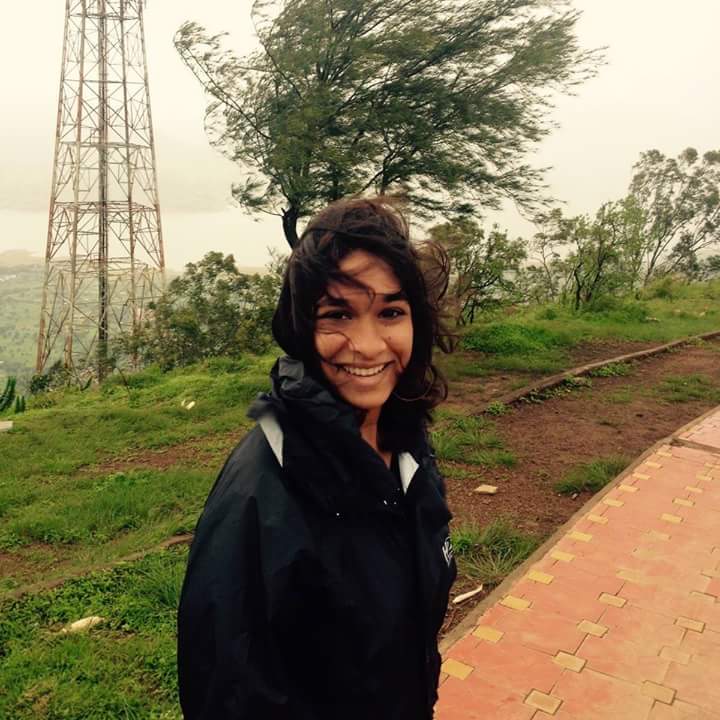 Last Wilderness Foundation (LWF) has been involved in the Village Kids' Awareness Programme since the summer of 2012. The programme involves working with students living in the buffer zones of tiger reserves like Bandhavgarh, Kanha and Panna to help them understand the correlation between denizens of the forest and the need to protect them. It helps also, to understand the behaviour of a tiger as that of a wild animal rather than only a source of economic loss for the villagers in form of livestock lifting (which happens more often than not).
However, despite working in this landscape for the past five years, our most surreal experience came this year, in the form of 23 visually-impaired students from the Ananya Manav Sai Samiti, Jabalpur. The enthusiasm shown by these students — complemented by the initiative taken by the Kanha Forest Department and LWF — made it possible for us to take them on a forest safari through Kanha National Park in January for the very first time.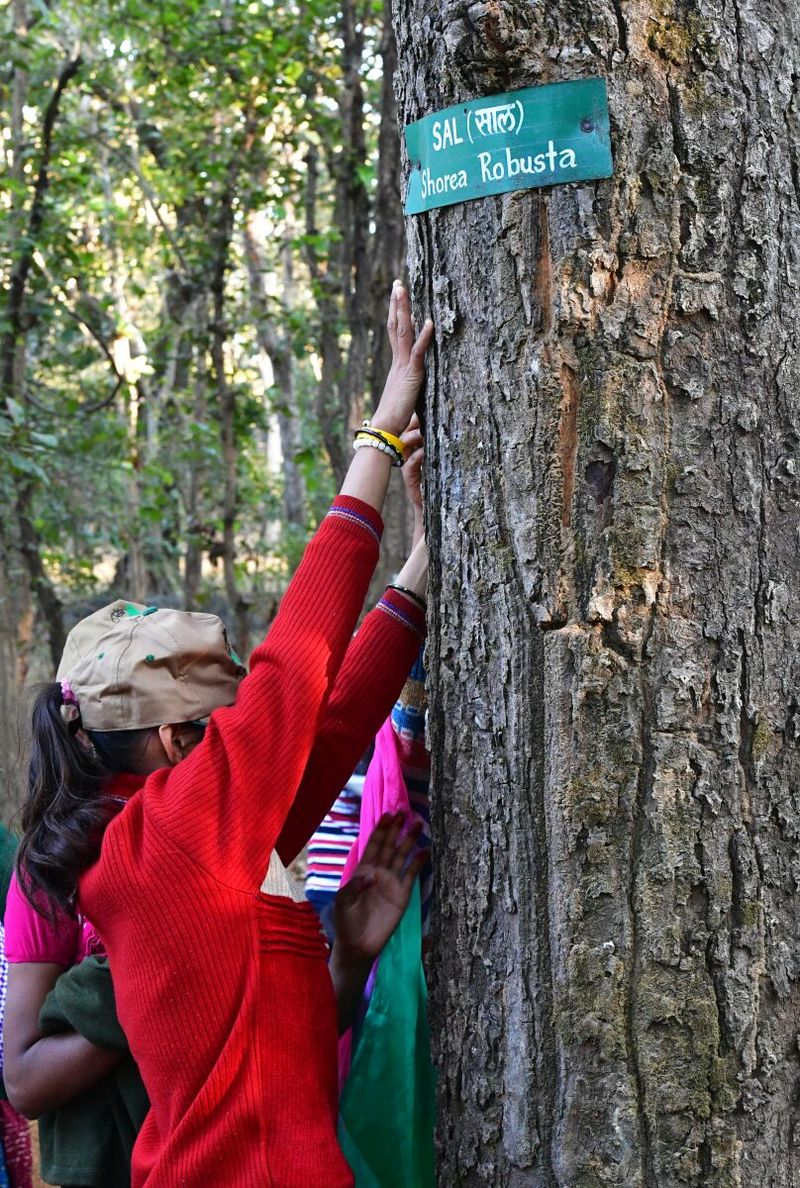 To read the rest of the story, click here.
Be the first to comment.
---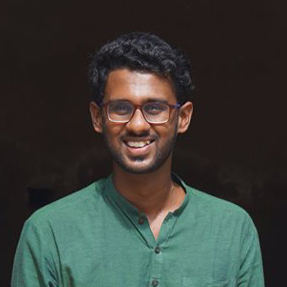 C G Salamander is a writer and comic journalist who lives in Chennai with his dog Hazel. He's currently working on completing his first children's novel. He has guest edited and written books for Pratham Books.
If you've ever played with a crazy ball, you'll know just how hard they are to control. If you haven't played with one, I highly recommend you do, because there isn't a better feeling in the world than watching a ball bounce back and forth between the floor and the ceiling.
The day I bought my first crazy ball was the day my brain flew out of my ears -- BECAUSE IT ABSOLUTELY BLEW MY MIND! Pretty much my entire class collected crazy balls, and we often had competitions to see who could bounce them the highest. Granted, we did break our share of bulbs and tubelights, but on the bright side it led us to "Ultimate Craze" -- a sport that I pioneered along with a bunch of other class 7 students. The aim of Ultimate Craze was to bounce the ball as high as possible, which often meant dropping them from our classroom corridor -- located on the 3rd floor. Remember when I told you that watching a ball bounce between a floor and ceiling was the best feeling in the world? Well, that might have been hyperbole. But bouncing a crazy ball from the 3rd floor isn't! Because I swear to you, I once bounced a ball almost as high as my school! And it remains the proudest moment of my life till date. But needless to say, I took things a bit too far, and had to stop when my mom threw out all 20 of my prized possessions for allegedly breaking things around the house. She said that they weren't called crazy balls because of how high they jumped, but because they were driving everyone mad.
Gratuitous though it may seem, that anecdote was part of the reason why I wrote Bounce. Kaayal, the protogonist of the book, loves her new toy and simply can't stop playing with it. But unlike me, Kaayal has the good sense to play outside. She does however, get a little too excited and ends up bouncing her ball a little too high. Kayal chases the ball around the park, follows it up a lamp-post, pursues it into a random terrace, but it's all in vain. Neither Kaayal nor the people she meets in the park can catch it. THAT BALL IS JUST TOO DARN CRAZY!
One of the reasons I really wanted to write this book was because I liked the idea of things happening in a counting book. I liked the idea of a counting book packed with action, and I thought it would be nice to set it in the Anna Nagar Tower park in Chennai. The second reason I really wanted to write it was because I liked the elaborate backstory I made for Bounce -- almost all my stories have a backstory that I keep to myself and don't really share with anyone. But since I've been asked to write about Bounce, I can tell you that the events in the book actually take place inside Kaayal's head. She's re-living one of her fondest memories just as she goes into surgery. Kaayal drifts into her happy-place after the anesthesiologist asks her to count backwards from ten. But there's no need to worry about Kayaal, she's just having her tonsils removed, and she's going to be just fine.
I wrote Bounce the way I would write a comic. I scripted it, treated each page as a panel, and made sure the pages in the script were fluid and jelled well together. But if I'm being honest with you, Reshu Singh did almost all of the work. She designed the pages wonderfully, made sure the illustrations in successive pages went well together, chose an amazing colour palette, and even made sure the angles and trajectory of the bouncing ball were accurate. It's often the smallest details that set a book apart, and with Bounce it's the purple lines that show the trajectory of the bouncing ball. The reason the purple lines are so important is because they kind of guide the readers eyes through the book, and they also make it possible for the book to be read backwards. Shinibali (the guest editor) suggested we make it an ascending and descending book, so we designed the book in such a way that it could be read from front and from behind.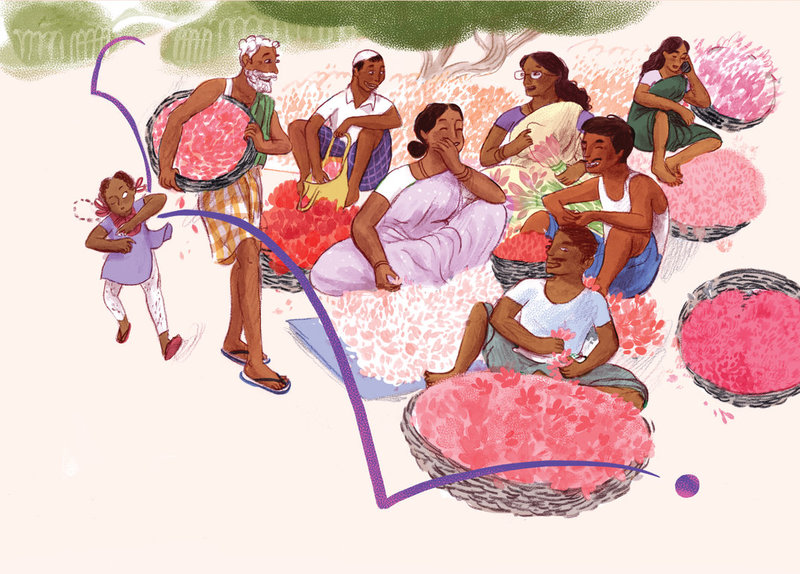 There are few times in life where it's okay to paraphrase Hannibal (not the roman guy, the guy from the A-Team). This book was one of those times. Bijal commissioned it over cake, Shinibali's inputs were wonderful, and Reshu Singh's illustration's can only be described as kick-butt-ninja-lion. On the whole, the book sort of just came together. And I love it when a book comes together. #hannibalmisquotes #a-team
If you've made it this far, and are still with me, be sure to check out Bounce!
Glossary
Ultimate Craze - A sport invented by the author et al (patent pending).
A-Team - An amazing show about renegade army peeps. It aired in the 80s.
Kick-butt-ninja-lion - A high praise reserved for all things amazing.
Be the first to comment.
---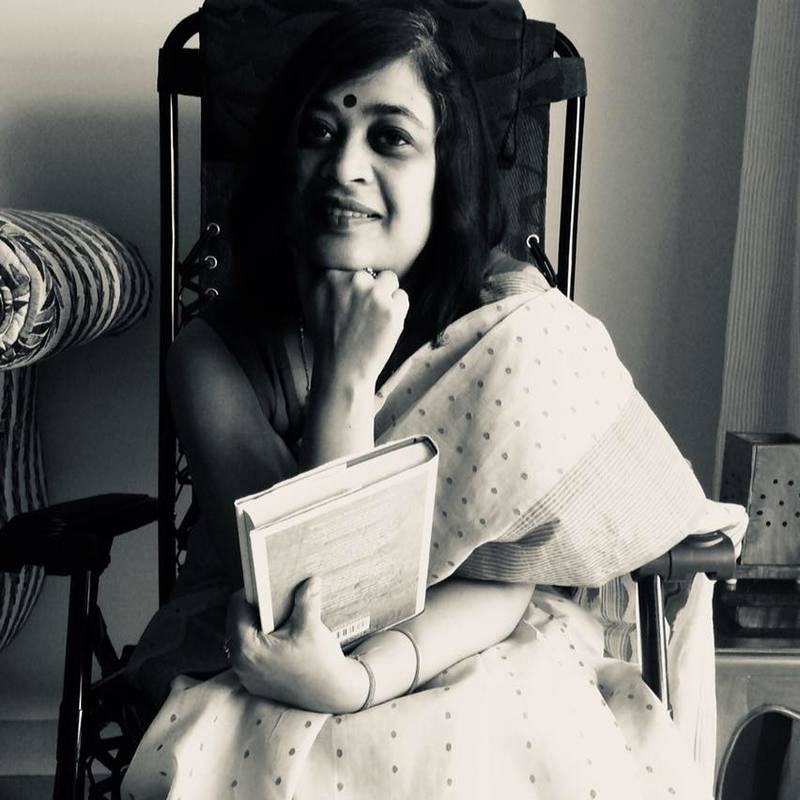 Sudeshna Shome Ghosh has worked in the Indian publishing industry since 1997. She has worked at Penguin Books and Rupa Publications where she has managed the children's imprints Puffin and Red Turtle respectively. Currently she is the Publisher of Talking Cub, Speaking Tiger Books's children's imprint. She also freelances as an independent publishing consultant. She has Guest Edited and written picture books for Pratham Books. You can read her book 'A Friend for Little Goat' on StoryWeaver.
The very first time I was entrusted with a book, I was only allowed to tally corrections. For those who don't know the long, laborious stages through which a book is made ready, this is the (mindnumbing) bit where a poor editor sits with a pile of final proof pages and matches the corrections marked on the previous set with the new one. All she/he is allowed to do is mark the ones that may have got missed out, and any glaring typos that the proofreader may not have seen. The book, I clearly remember, was Percival Spear's A History of India, Volume 2.
Life in a publishing house, however, improved rapidly. I quickly understood the peculiar joy that comes from working on a book at every stage of its development—from the moment the manuscript lands on your desk(top) to that final moment of relief tinged with trepidation (is it full of typos? It is full of typos! I will be fired!) on sending it off to the printing press. There were ups and downs and incredible goof ups. Just one example is the time when the big boss dumped a sheaf of papers on my table and growled, 'You will be editing this. But first do a cast off.' I froze. A cast off? What on earth was a cast off? I dared not breathe a squeak at him, and I couldn't anyway as he had loped off into his cabin and banged shut the door. I trotted up to a more experienced editor (now one of the top publishers in the country) and asked, 'Umm, what's a cast off?' She sighed. All these young things walking in knowing nothing, she must have muttered under her breath. 'It's when you make an estimation of the number of words on a page, then the entire manuscript, and then use that to calculate how many pages your final book will be. A standard paperback has x number of words per page. So first you have to add, then multiply…' Add? Multiply? Did I not come into the Arts just to get away from all that? Nope. Turns out as an editor you need to be pretty sharp with numbers, and not just for cast offs, but to calculate royalties and advances and more.
I will leave the story of the cast off calculation right there, because I do not cover myself in glory in it (according to my first calculation the book would have been 7.33 pages long). But I mention it only to tell what kind of learning curve every book, every single line I have edited has been for me.
Once children's publishing started getting the attention it deserved among trade publishers, I moved naturally in that direction. Penguin, where I worked, decided to revive the children's imprint Puffin in India, and a couple of editors were assigned to commission and copy edit the books, as well as a similarly small design team. As our list grew, we learnt many lessons. How to evaluate a book accurately; how to edit it; how to design them so they looked as exciting as the imported books from the West in the stores. Some lessons I learnt while editing were: the ability to read the book both as an adult and a child, and both as an editor and a reader. We were working only on chapter books and books for middle grade to older readers, and as the editor I had to be sure that words made sense, that the story went a certain way and did not veer away into dead ends, that the complexity of the ideas, and the length of the book (even the chapters) matched the readership it was aimed at. We were particular about the fact that these were Indian books and that we were not going to create pale imitations of Enid Blytons. So how could we take the best aspects of successful Western writing for children and merge it with Indian characters and settings?
After the publication of Harry Potter, children's publishing in India took off as well. Now, there are many more imprints, more diverse kinds of books, more experimentation, books of various genres, price points and for different age groups. It's possibly the most exciting time to be in this area of publishing.
And it was at this time that I got the opportunity to do a completely new kind of editing—one that had been a gaping hole in my experience so far. It was the commissioning and editing of picture books. For various reasons (mostly commercial) the publishing houses I had worked at, had stayed away from picture books. My closest connection with them had been as a mother and reader, when I started reading them only after my son was a toddler. So when editors Bijal Vachharajani and Mala Kumar at Pratham Books invited me to be a guest editor for them in 2017, and commission and edit ten picture books for them, I said yes with equal parts nervousness and excitement in my heart. One part was back to being the poor editorial assistant figuring out what is a cast off, but thanks to the complete trust that Pratham Books showed, I got over those nerves.
In early 2018, all ten books are out and published (except one that is still being illustrated). These range from STEM books where I was told to concentrate on Maths concepts (What? Why Maths again? Why me?) to a beautiful book set in the Himalayas, another one in the jungles of India where a group of children who cannot see are taken on a safari, a story about trees and friends, and another about the unaccountable fears of childhood told through the person of a very unprepossessing sweet stall owner. I worked with some fantastic children's authors on these books, people mostly with whom I had worked with earlier, and some who I met for the first time. What I learnt while commissioning and editing these books have been superbly eye opening. To put some of them down:
Clarity of idea. The editor needs to work with the author in identifying the heart of the story, and keeping that in mind at all time. In a picture book there is no space or luxury to waffle around with other bits and bobs.
Show not tell. When there are pictures that will bring the story alive, how much should the words say? To find that right balance of just the right Q5number of words and polish the quality of those few words.
Everything can be made shorter and crisper. You can tell a beautiful story in 500 words. Yes, it is possible.
Know the reader. This is true of all children's writing, but more so for writing for younger children. How simple is simple? And does simple mean not talking about complex ideas? How to get abstract ideas into a story that will hold the attention of a new reader?
The importance of design. The writer, illustrator, designer, editor literally have to be on the same page to bring about true magic.
There can't be any typos. OMG, is there a typo? There is a typo! I know there is one! My career is finished!
And finally, this holds true for editing books of any length, and for any sort of reader, the value of storytelling. Let the story shine through, and everything else falls into place.
Be the first to comment.
---