Since our launch in September 2015, we have hit many milestones with you by our side: new and exciting stories in various formats, two million reads and now, we've hit another big one: storybooks in 200 languages on the platform!
Today, with over 15,000 stories in 200 languages, StoryWeaver is truly a global repository of multilingual stories. We are also continuing our commitment to address the resource gap in mother tongue languages and help preserve the fading footprints of the languages underserved and underrepresented in mainstream publishing - 40% in underserved or indigenous languages. There is however so much more to do. We are now looking to increase depth of content in the top 100 languages across Africa, Asia and North America through our partnerships. We are always looking for new partners to help us create stories in more languages, so that more children will have stories in their mother tongues. If you are interested in partnering with us, please write to [email protected].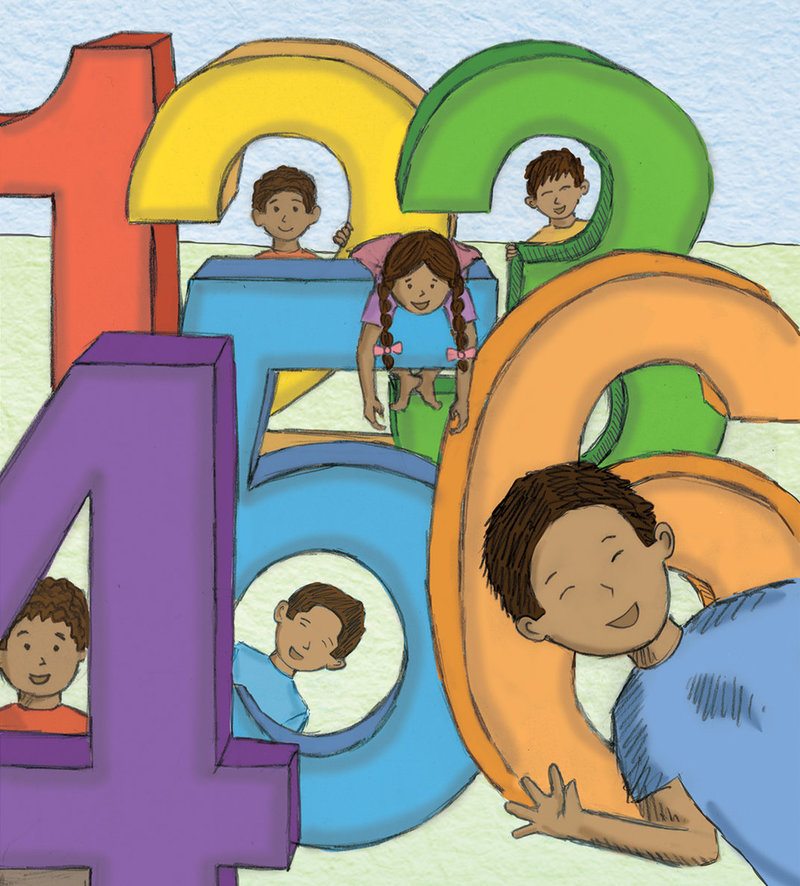 A big THANK YOU to our amazing community across the globe for being such an integral part of what we do. It's your stories, your translations and your unwavering belief that all children should have access joyful stories that have helped us celebrate so many milestones. Without your support and goodwill, we wouldn't be where we are or having so much fun doing what we do!
We are excited to embark on the journey to the next hundred with you all!
Be the first to comment.
---
Imagine if the language you speak to your friends, think your funniest thoughts in and dream your bravest dreams in, is hardly known in your own country, and might even reach an early death in two decades. To ward off this isolation acutely felt by Kora and Santali, tribal languages spoken in communities across West Bengal and Odisha, Suchana has been working towards their preservation with quiet determination fuelled by their love for literacy and a zeal for preserving adivasi languages.
Suchana, a 10 year old community group, works in Birbhum, W. Bengal towards the education of pre-school to class 10 children from Santal and Kora adivasi communities. Suchana knows that when education knocks at your door, it must come in a language that you understand. Entering a school room can be daunting for a child from an adivasi background as she or he is expected to know a state-language that they or their family have never learnt, or have been denied access to. Our education system is missing out on a huge cultural opportunity here by not being inclusive of more languages, and thus not reaching out to children who need education the most. This tragedy of education not benefitting children who are trying to break centuries-old shackles of being looked down upon as an adivasi is profound.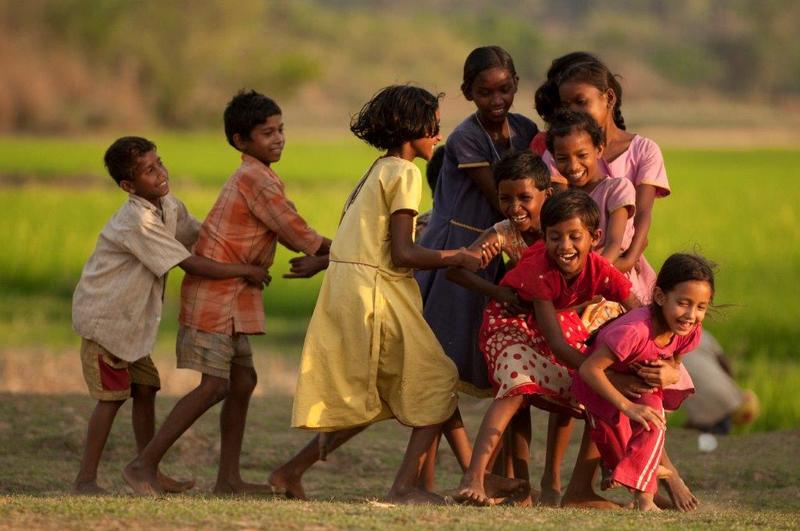 This is where Suchana steps in to ensure 'Right to Education'. They have made it their mission to make sure that Kora and Santali are looked upon as legitimate, literacy-inducing languages, and that 'adivasi school going kids' can just be school going kids. They aim to sustain cultural identities and promote literacy among the tribal and underprivileged communities through their education programs. As far as they know, they are the first organization to have created children's books, or in fact any books at all, in Kora.
One of their key educational initiatives, Mobile Library, was started in 2011 with children of 6 villages. Today, the library travels in two vehicles, covers 25 villages and has 1135 members. It consists of books that are written in multiple languages, especially in the tribal languages (Kora and Santali) that children can relate to and learn in. Children who have never held story books in their hands or understood their importance now have access to joyful reading material that's related to their education and growth, along with creativity and imagination.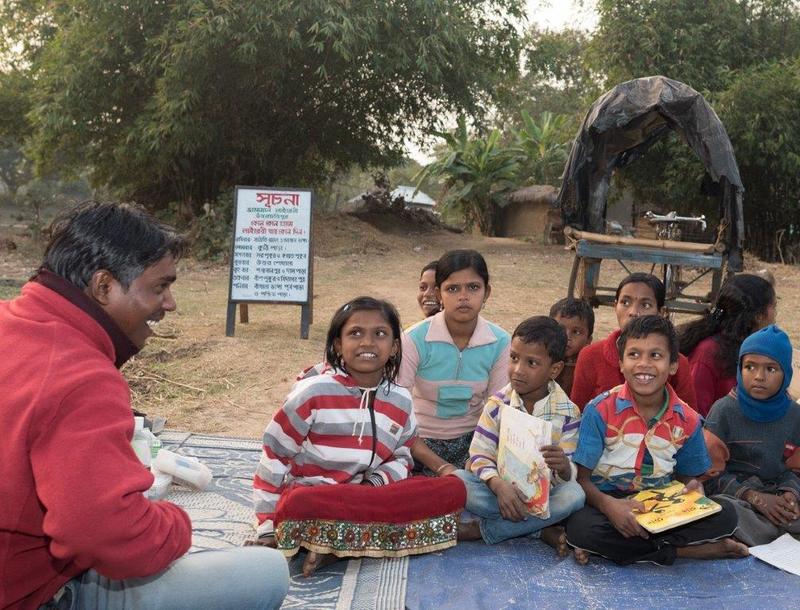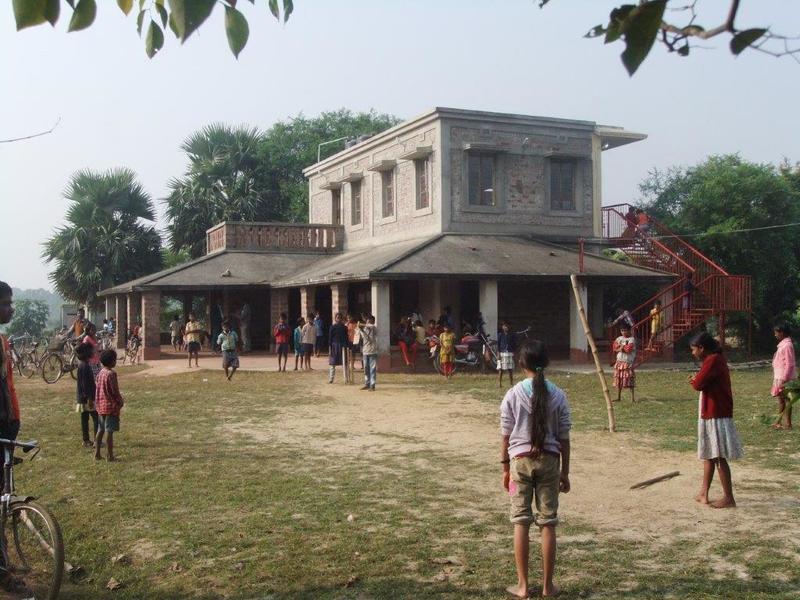 Kirsty Milward, Founder of Suchana, says, "In Santali and Kora – and other adivasi languages – there is no children's literature at all. This is at least partly because until the current generation, most adivasi children did not go to school. Among the (still quite young) mothers of Suchana's current adivasi students, for example, 80% never went to school at all. So where was the need for children's books in those languages?"
We are proud of our association with Suchana. The organisation's teacher-translators have been able to develop supplementary reading materials in Kora and Santali at a much faster and prominent way through StoryWeaver. Currently, 27 Kora books and 19 Santali, both in Bengali script are on StoryWeaver. Suchana has printed 10,000 copies of these books for their mobile library and are exploring loading e-books onto SD cards to disseminate stories on low cost mobile phones.
It's a huge step for languages that were near obscurity and oblivion, to be suddenly sailing the digital waves and ready to be accessed by the whole world in the form of beautiful stories. Read these stories in Bengali script in the tribal languages of Kora and Santali.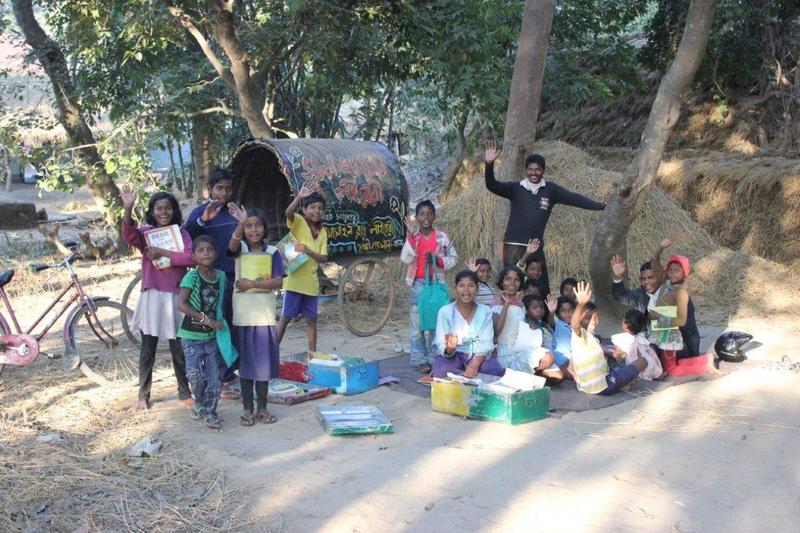 ---
comment (1)
---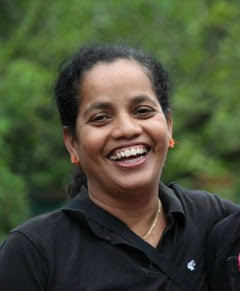 Ms. Ratnamala Divkar of the Konkani Bhasha Mandal writes in...
On this day, 29 years ago, Goa was declared a state. This was the culmination of a long struggle of the Goans - a struggle to establish identity to reclaim the origins of expression and belonging. The struggle of Konkani as the official language of its land has been intrinsically intertwined with this journey. And in a lot of ways, the struggle to populate our expressions in Konkani is still on..
As part of our Konkan journey, we were introduced to StoryWeaver, Pratham Books and its efforts to enrich children's literature with stories across many, many languages. It was a great pleasure collaborating with them for their venture in Konkani. The opportunity came to us at the Konkani Bhasha Mandal at the right time, as we had been struggling to find ways in which we could contribute to children's literature in our language, Konkani. It was a great experience interacting with like-minded people such as the StoryWeaver team.
Konkani unfortunately has suffered greatly since pre-independence and the language has not received the patronage it deserves. Konkani was not been recognised by many as an independent language but was considered a dialect of Marathi for too long. Konkani language enthusiasts and writers have had to spend much of their resources on the fight to get recognition for Konkani as a language, thus, diverting their energy from contributing to the development of the language. Finally after long drawn struggle, Konkani was included in the eighth schedule of our Constitution in 1992. There is much more to express, a struggle that still continues till today. Our Leader Dnyanpeeth Awardee Shri Ravindra Kelekar always used to say that we are fighters first and then writers.
Children's literature in Konkani was a casualty of this struggle. It's something we have been keenly aware of and we are consciously trying our best to contribute to this area. While doing so we know that children's literature is not an easy job.
Plus, like any other state the issue of medium of instruction did surface in Goa and we at Konkani Bhasha Mandal( KBM) realised that we have to provide supporting material in education besides academics. We have made an attempt to meet the expertise in this field. We conducted workshops, had interactive sessions, produced material required in education. We are still working on this mission with our committed and passionate group of writers. There is much more to be done.
The books* created by StoryWeaver cover a wide range of topics, catering to children with all types of interests. The illustrations are lively, very attractive and makes the stories more interesting.
I'd like to take this opportunity to thank you for allowing us translate these beautiful stories to Konkani and reach out to our children. We look forward to working with you on original stories in Konkani.

Cheers to that!

*The books mentioned were created under a grant from Oracle India.
Be the first to comment.
---