Duration - 6 months extendable up to 1 year

About Us
Pratham Books (www.prathambooks.org) is a not-for-profit children's book publisher that was set up in 2004 to publish good quality, affordable books in many Indian languages. Our mission is to see 'a book in every child's hand' and we have spread the joy of reading to millions of children in India. As a publisher serving every child in India, Pratham Books has always pushed the boundaries when it comes to exploring innovative ways in which to create access to joyful stories and have been fortunate in finding partners to collaborate with who share this vision.
In 2015, Pratham Books increased its footprint by going digital. StoryWeaver (www.storyweaver.org.in)is a digital platform that hosts stories in languages from India and beyond so that every child can have an endless stream of stories in her mother tongue to read and enjoy. The stories can be read, translated, versioned, or downloaded for free. All stories on the platform are openly licensed.

We are looking for a Project Manager based out of Chhattisgarh who can spearhead a statewide campaign. The person is responsible to successfully implement the campaign and deliver on the KPIs while managing internal and external stakeholders.
An ideal candidate should have proven experience in campaign and project management.

Key Responsibilities:
As a Project Manager, you will manage the day-to-day communication and operational aspects of the project. Your core responsibilities will be to:
● Create and maintain detailed timelines/work plans for all project deliverables and key milestones; hold internal and external teams accountable to project plans.
● Serve as the primary point of contact for all operational questions about the project internally and externally
● Establish and nurture government relationships in the state education department to further the campaign outreach and impact
● Design and deliver campaign outreach initiatives in the state and ensure mobilization of resources at the ground level
● Identify stakeholders and attendees for crucial recurring and ad-hoc discussions; capture meeting notes and escalate communications to align on deliverables and troubleshoot roadblocks.
● Deliver project status updates to internal and external teams
● Undertake ad-hoc translation requests for short messages and social media posts.
● Support in preparing project launch, weekly check-ins, to identify and capture recommendations for future execution.
● Working closely with other team members to capture feedback throughout the project lifecycle and to contribute to the iteration of existing processes aimed at making project delivery more effective.
● Support the organization in monitoring and evaluation exercises
● Gathering and summarizing key takeaways for monthly project reports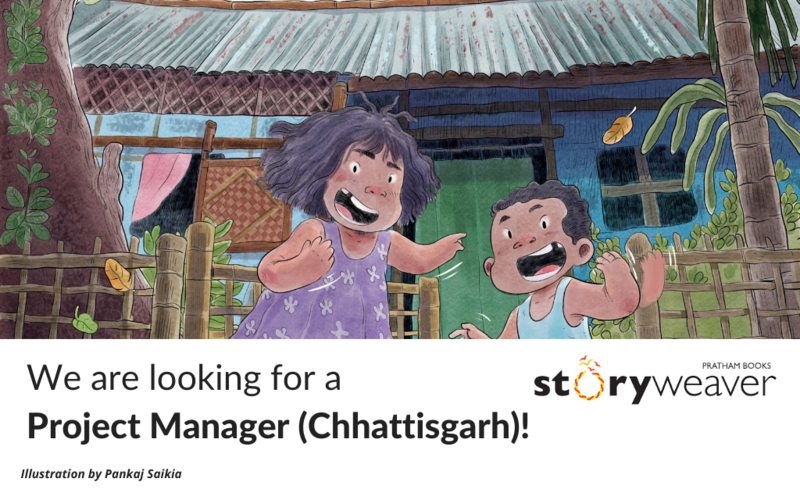 Required skills and experiences:
● Minimum 2 years of experience in the education sector, project management or social media outreach campaigns
● Bachelors / Masters degree with relevant experience will be considered for the role
● Proven experience in project management, social campaigns, digital marketing campaigns and/ or project management preferably in the education sector
● Exceptional communication and project-management / organisational skills
● Proven ability to build consensus and work effectively within a cross-departmental team
● Excellent track record of time management, systems organization, and follow-up
● Agility and flexibility towards evolving responsibilities and last-minute project changes
● A confident facilitator to coordinate discussions between multiple internal stakeholders (such as an interdisciplinary team of different specialists across different geographies)

Language Skills:
Excellent proficiency in reading, writing and speaking Hindi. Additional knowledge of local languages of the state is desirable

Nice to have but not mandatory:
● Past experience in the education sector.
● Masters degree with past work experience in social sector organising and advocacy.
● Experience running lean campaigns that emphasize scaling of success, ideally within the education/social sector
● Willingness to travel around the state if required

Location: Raipur

Write to us:
Email your resume with the Project Manager (Chhattisgarh) -StoryWeaver in the subject line to [email protected]. Also, send us a short paragraph on why you think you are suitable for the position.

Be the first to comment.
---