Theresia Alit is a freelance translator, who translates books from English-Javanese to Bahasa Indonesia-Javanese and vice versa. She is passionate about creating a repository of storybooks in her mother tongue, Basa Jawa, as she feels that the number of people who tell children's stories in Basa Jawa is decreasing. Previously, she has worked on translating stories into Javanese for a project called Serat Kancil. As part of the Freedom To Read 2020 campaign, she has created a digital library of 50 storybooks in Basa Jawa.
In this email interview, Theresia writes about translating books into her mother tongue and the importance of creating children's books in the Basa Jawa.
Do tell us about yourself, your interests, your work.
My name is Theresia Alit, and I am from Indonesia. I am a freelance translator, and I work on translations from English-Javanese to Bahasa Indonesia-Javanese and vice versa. Speaking of interests, I am very interested in traditional culture, languages and people.
We would love to learn about your personal relationship with Basa Jawa - do tell us about it.
I am a native speaker of Basa Jawa, and was raised speaking the language. I find it sad that a lot of people in the younger generation of today do not really speak or understand Basa Jawa, despite it being their mother tongue.
How did you come across StoryWeaver and the Freedom to Read campaign?
I came to know about StoryWeaver and your Freedom to Read campaign on Twitter, from a retweet by the Wikitongues account.
Why do you think is it important to have children's books in Basa Jawa?
I feel that it is extremely important for the younger generation to learn and read Basa Jawa. In fact, yesterday, I did a campaign with a community of small children, and they were really enthusiastic about reading stories in the language!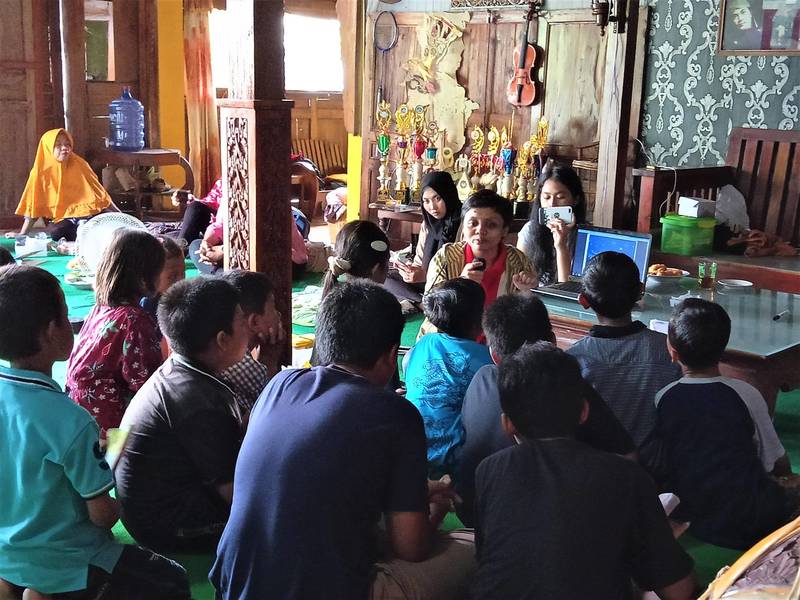 Theresia Alit conducts reading sessions for children in Basa Jawa in Indonesia
Of the 50 storybooks that you translated, which story would be your favourite and why?
I really enjoyed the book, Bayi gajah kang penasaran. It's so funny!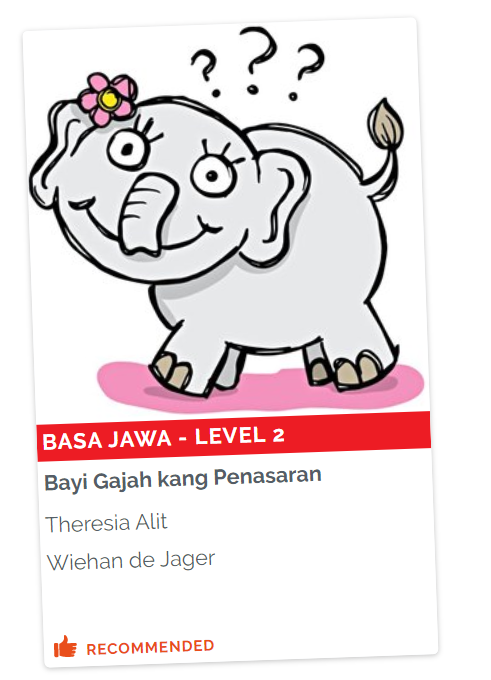 What are some of your favourite books from childhood? Is there any memorable reading moment that you would like to share?
Some of my favourite books are The Little Prince, Asterix and Obelix, Uthak-uthak Ugel (folktale), etc. When I read a book, I feel that I am moving into another world altogether. (just like Puchku!)
---
You can read all of Theresia Alit's translated storybooks here.
Do join the conversation by leaving your thoughts in the comments section below. You can also reach out to us through our social media channels: Facebook, Twitter and Instagram.
comment (1)
---