Written by Pallavi Krishnan
We are incredibly proud to share that Pratham Books' StoryWeaver is a winner at the mBillionth Awards South Asia 2019-2020 in the Learning and Education category.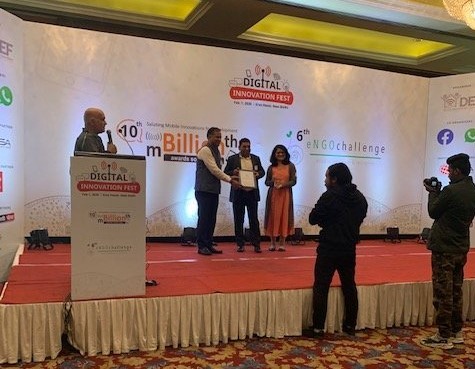 With the rapid increase in penetration of mobile technology across almost all socio-economic strata around the world, the mobile phone has emerged as the most powerful digital tool for empowerment across the world. This is more so in South Asia, Asia Pacific and other parts of the developing world.
Recognising this phenomenon, in 2010, Digital Empowerment Foundation (DEF) launched the mBillionth Awards South Asia to highlight, recognise, and reward best practices, excellence and innovations in the development and usage of mobile phone applications. With the theme of "Smart Phones to Smart Communities", the award looks at mobile applications which can create transformative content and services and help engender remarkable and long-term changes in the lives and livelihoods of people, especially the underserved and socio-economically disadvantaged section.
The Learning and Education category recognises the use of mobile applications that empower the education sector and serve the needs of learners to acquire knowledge and skills. The aim is to identify and honour applications that try to transform schools, universities and other educational institutions through interactive, personalised and distributed learning resources; address the learning needs of all, and create active e-Learning communities.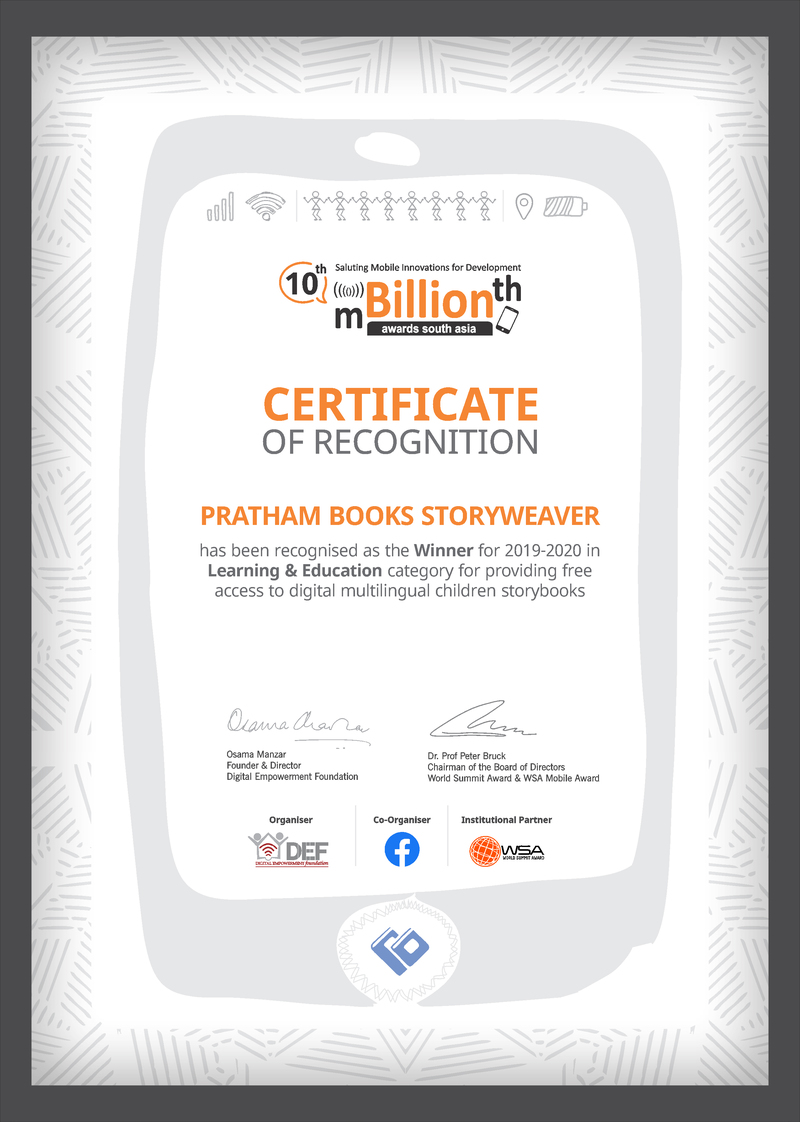 Suzanne Singh, Chairperson Pratham Books, Himanshu Giri, CEO Pratham Books and Anamika Radhakrishnan, Senior Product Manager, StoryWeaver attended the 10th mBillionth Award Gala 2019 at The Eros Hotel, Nehru Place, New Delhi on February 1st, 2020.
Be the first to comment.
---