*** THIS ROLE HAS NOW BEEN FILLED ***
Pratham Books is a not-for-profit children's book publisher that was set up in 2004 to publish good quality, affordable books in many Indian languages. Our mission is to see 'a book in every child's hand' and we have spread the joy of reading to millions of children in India. In 13 years, we have published over 3000 books and distributed over 14 million copies of our storybooks and 16 million story cards.
Last year, Pratham Books' increased its footprint by going digital. As an industry leader, we were one of the first publishers in the country to open license our content. All this content is now available on StoryWeaver, which is a digital platform that hosts stories in languages from India and beyond, so that every child can have an endless stream of stories in her mother tongue to read and enjoy. The stories can be read, translated, versioned or downloaded for free. All stories on the platform are openly licensed.
Donate-a-book, is a unique crowd-funding platform for children's books. The platform helps to bridge the gap between individuals who want to help children read and those organizations, schools and individuals who need books for children.
At Pratham Books, we are shaping a new, innovative approach to multilingual publishing because we believe that every child needs good books to read in a language of their choice.
Pratham Books is looking for a Graphic Designer to join our digital team. This is a full-time position based in Bangalore.
The candidate will be responsible for
Designing picture books for print.

Adapting original design files (in print), and converting it into sizes and designs that are suitable for StoryWeaver - Pratham Books' digital story platform.

Working closely with our Content Team to create and adapt content for digital and print mediums.

Working closely with the production team for the first print run of the books.
Pratham Books is a not-for-profit children's books publisher. Pratham Books' StoryWeaver is a digital repository of openly-licensed, multilingual children's stories.
Required skills:
Expertise in InDesign Creative Suite, Photoshop, Illustrator, CorelDraw

Basic graphic design skills and an interest in book layouts

Basic understanding of the printing process (digital and offset)
Minimum one to three years of relevant experience

Ability to work quickly and accurately on design files

Be a team player, quick learner

Good communication skills
Salary will be commensurate with qualifications and experience. Please send your resume to [email protected] with 'Graphic Designer - Digital' in the subject line of the email.
comments (2)
---
Pratham Books is an organization driven by the mission and a strong purpose of improving the world of children, especially of those who are under provided. As a Human Resource Generalist, you will need skills and values that align to an environment that is creative, passionate, diverse and inclusive.
Here is a list of skills and knowledge required for the job
• Communication skills for building open and trusting work environments.
• Experience of working as an ' individual contributor ' without close supervision and collaborating with various teams to achieve results.
• Understanding the end-to-end hiring process and experience of closing positions within expected timeframe.
• Understanding of compliance and statutory requirements.
• Using, adopting and deploying technology relevant to the function.
• Using data regularly to support the decision making process related to employee policies and issues.
• Working with geographically distributed teams.
• Basic computer knowledge.
Interested candidates are requested to send in their resume to [email protected]
Be the first to comment.
---
This position has been filled! Do keep following us on Social Media for updates on other job openings.
You're reading about this position because you believe in the power of content - good content. Similarly, at Pratham Books, we believe in the power of stories – good stories. For well over a decade we have strived hard to reach children across India with a variety of award-winning stories across 18 Indian languages. With our digital crowd-sourcing platform – StoryWeaver we now share the power of stories with a global community of educators, parents, authors, illustrators and translators.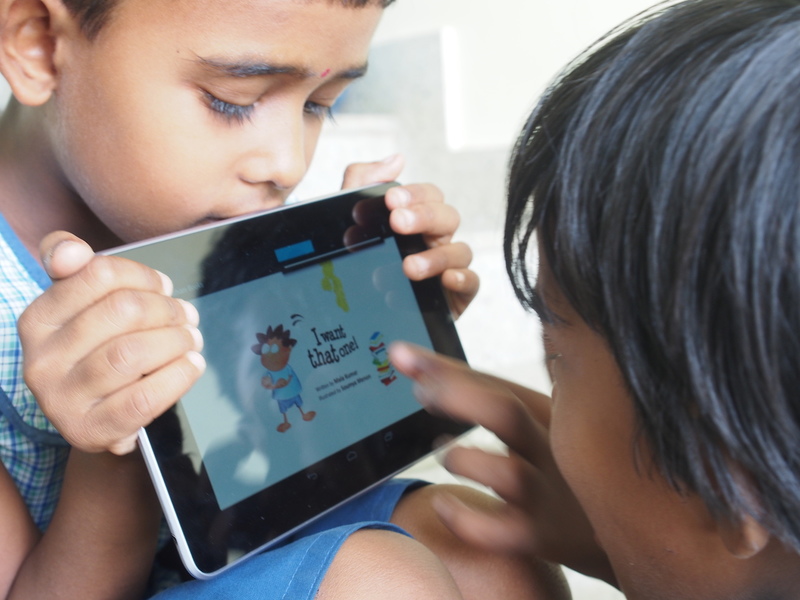 About the role
Pratham Books is looking for a dynamic individual for the position of Content Manager (StoryWeaver). A self-motivated individual with experience and skills in curating content from multiple sources, forging strategic partnerships and anchoring the process of migrating content to the platform. The person will lead a team and be responsible for timely execution to expand the content available on the platform to serve the needs of children globally. The role will report to the Head of Digital Initiatives and will work closely with different internal and external stakeholders. This is a full time position based out of Bengaluru.
The individual will be responsible for all the following
Strategic Partnerships
Create partnership opportunities with other publishers to open license their content on the platform
Create partnership opportunities with Indian Universities and Language Institutes to increase the pool of good quality translations on the platfor
Identify and forge partnership opportunities with international organizations like Translator without Borders to nurture translation partnerships in International language
Working closely with the content team for sourcing children's stories under open licences from across the globe
Programme Management & Design
To build a strong cohesive programme operations team including setting up the Studio department and putting the processes and work-flows in place
To ensure that we meet our commitments to donors, delivering projects on time and on budget, and delivering the committed activities and project reports in compliance with the project design
To work closely with all stakeholders to ensure high quality standards are met for crowd-sourced content - including review processes and red flagging of inappropriate content
To take on other tasks or responsibilities, as required for the project
Archiving and documentation
Content Migration
Prioritizing the pipeline of content from all sources for migration
Managing the studio teams for the timely delivery of large scale data migration
Working closely with the design teams to define new design templates
Work with the technology partners to develop efficient processes for content migration
Liaison with co-collaborators & internal stakeholders:
Creating a database of content creators, authors, illustrators, translators, etc on the platform to enhance engagements
Work closely with the marketing team to come up with interesting promotions to promote use of content
Work closely with the content, research and marketing teams to deliver the project goals
Required Skills
Post graduate in Literature / Communication / Journalism with 7-10 years of experience in related fields. Experience with a publishing house is favourable.
The candidate must have experience working in an editorial position in a publishing house and should have hands-on experience in review, proofreading and production related processes.
Exceptional communication skills
Highly organized and detail oriented
A proven track record to manage, lead and deliver large-scale operations
Proven ability to build consensus and work effectively within a cross-departmental team
Self-starter, team player, strategic thinker and all around book nerd
Passion, integrity and energy!
Nice to have but not mandatory
Experience working with non-profits.
1-2 years working in a partner facing role
Indic language and digital publishing experience
Location: Position is based out of Bangalore and is full-time.
Salary: Will be commensurate with experience. We are looking for a passionate individual who wants to be part of a team that is creating a new model in multilingual publishing to address the scarcity of books for children in need.
Interested candidates can email their resume to [email protected]
Be the first to comment.
---