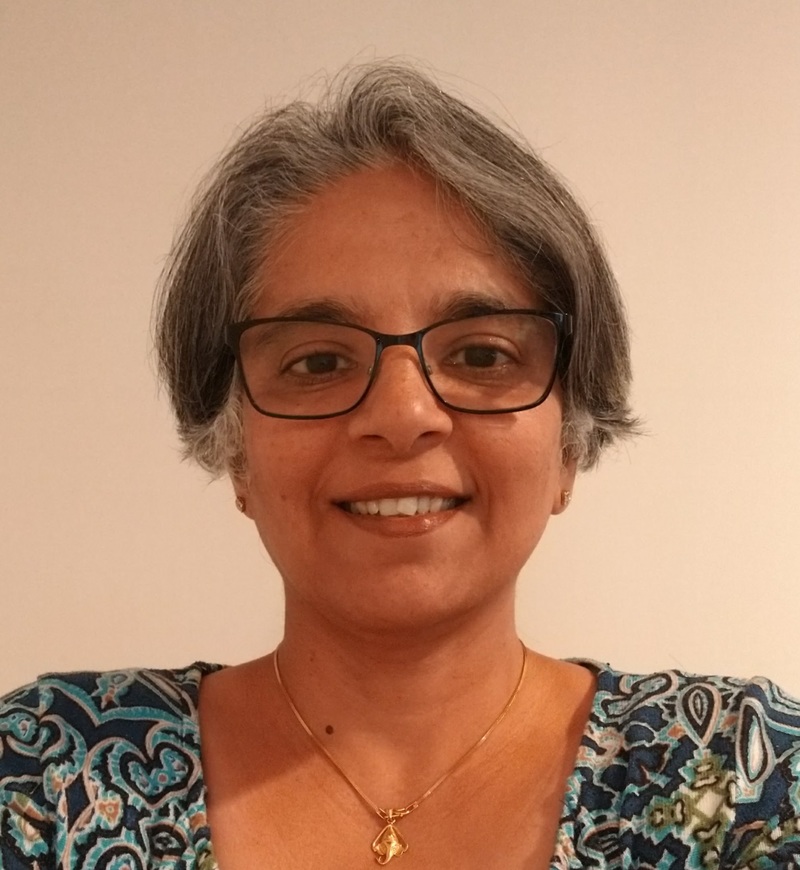 Vidya Pradhan is a freelance writer and editor based in California. She loves the intricacies of language and is learning Spanish to better teach English to native Spanish speakers. She has written several children's books and is currently writing and editing a memoir for a prominent businessperson. In her spare time she hikes and plays Scrabble. Vidya wrote Lazy Mama for Pratham Books, a brand new STEM picture book about virtual reality.
Science Fiction has always been my favorite genre of books, even if I sometimes understand only half of what is being written! Dragons and fairies are all right, but what is magical about the belief of human imagination that we will touch the stars, colonize moons, and make first contact with new forms of life is that these visions often come true! Whether it is reading Jules Verne, whose inventions about undersea travel and space exploration were realized nearly 200 years after he was born, or H.G. Wells, who dreamed of time travel, I have always been excited about the possibilities of technology to take our species boldly where no one has gone before. So when Pratham Books offered me the opportunity to write about Virtual Reality (VR), I jumped at the chance, because VR is another of those ideas which was first speculated about eight decades ago and is feasible now.
But how would I write about VR in a way that was easy for kids to understand? It helped that I do not have a technical background and had to educate myself about the science behind it. Every bit of information I found only increased my awe of this marvelous technology and its applications. When writing the story, I was Soni, imagining myself swimming with the turtles while comfortably air-breathing in my study. I was Amish, exploring tiger-infesting jungles from the safety of my suburban home. I was lazy mama, unwilling to put myself through the discomfort of physical travel when I could be having those adventures sipping chai on my sofa.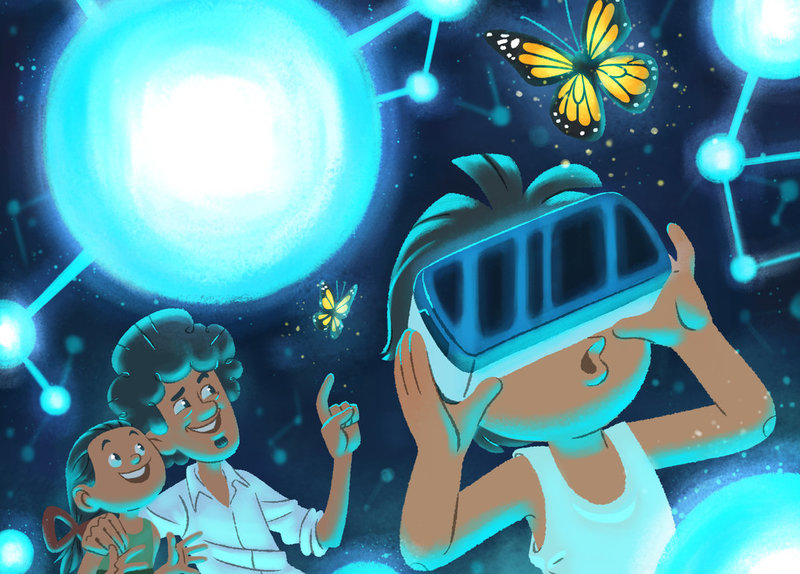 All it takes is a little spark to get a child's interest in science ignited. And unlike my childhood, where I had to wait till I was a fluent reader before I could access the world of science and science fiction, today we have picture books that do a terrific job of creating that foundation of curiosity and wonder very early. Rohit Kelkar's delightful art in Lazy Mama transports children to the fascinating world of Virtual Reality in a way that my words can only inadequately express. Thanks to Pratham Book's STEM series, there will be a generation of kids in India, from all walks of life, who will get to experience the magic and wonder of science at a very young age. Who knows, maybe one of them will set foot on Mars not many years from now!
Wishing everyone many real and virtual adventures in science.
Follow us all this week for seven days of STEM. We're celebrating National Science Day with brand new books, blog posts, instagram takeovers and more! #WonderWhyWeek
comment (1)
---