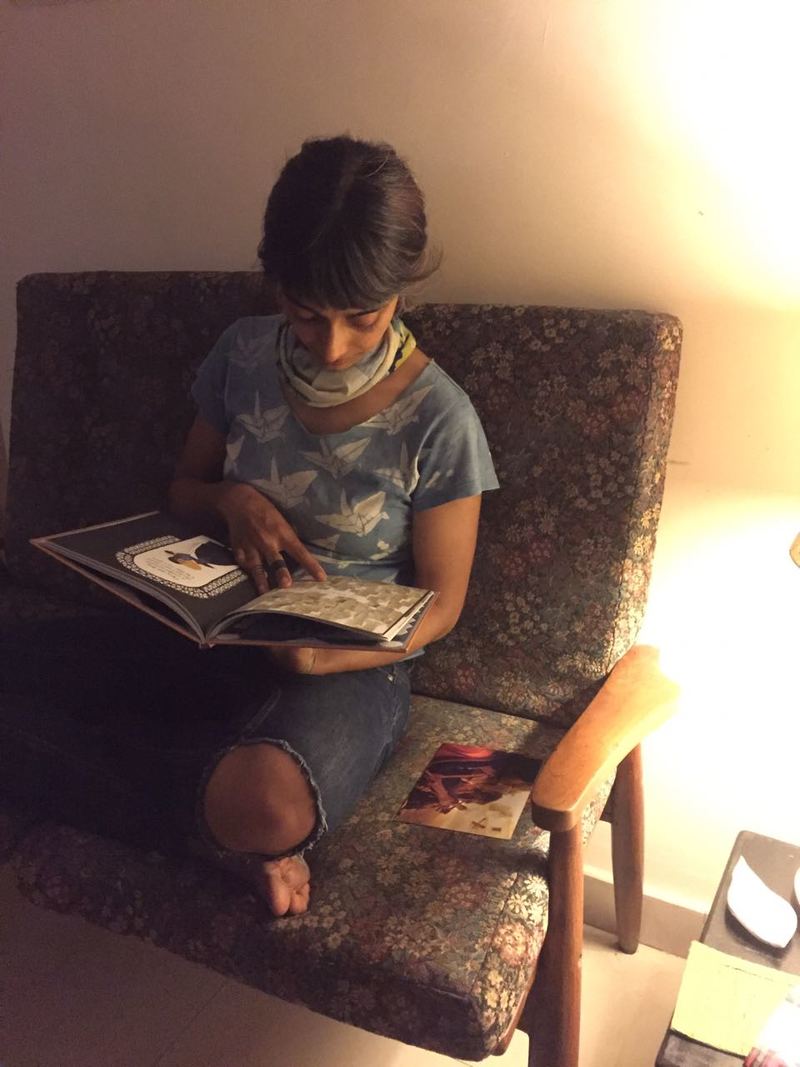 Anjora Noronha was one of the Illustrator Gurus for our #6FrameStoryChallenge in 2015, and we're delighted that she is illustrating a book for Pratham Books this year. Written by Sheila Dhir, this story is about the moving friendship between a goby fish and a pistol shrimp who live deep in the ocean.
Read a short interview with Anjora, in which she gives us a peek into into her illustration process.
What mediums do you most enjoy working with? How do you choose a particular medium for a story?
For personal projects, my drawing kit contains a sketchbook, watercolour postcards, a tiny bottle of Indian ink, a tiny tube of watercolour in ivory black, a mechanical pencil, a 'pencil' eraser, an aquapen, a MUJI gel pen (LOVE) and lots of tissues collected from all over the place.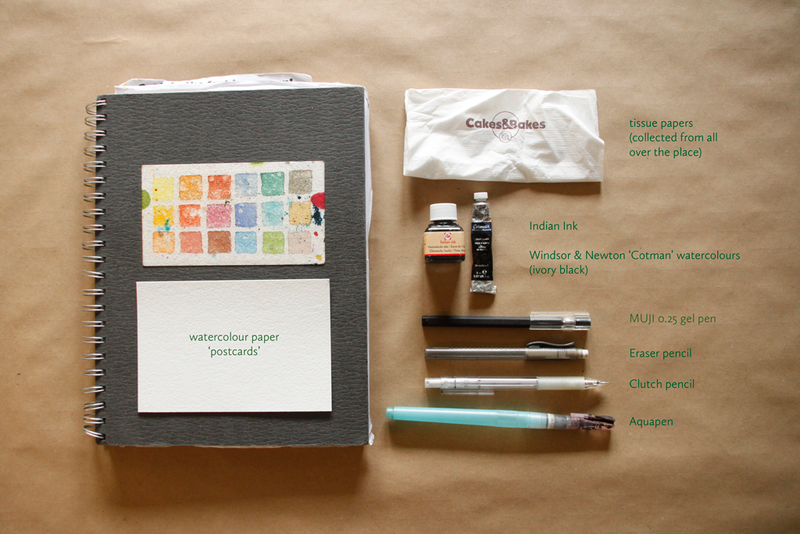 Other than that, I don't have a particular style or medium that I work with, so the start of a new project is always a mix of excitement and nervousness at discovering which medium is going to be the medium of choice. I somehow never know, and so each time I start, I have to go through sheets and sheets of paper and material, looking for what 'feels right'. 'What feels right' includes: how much texture I can achieve; if the essence of the medium suits the essence of the story (this is naturally highly subjective); and also very simply - if it excites me.
What kind of stories do you enjoy working on the most?
For children's books I prefer working on books that have a strong environmental theme. For adults I prefer working on stories about people and cultures. My favourite thing to draw is portraits of people I meet when I travel.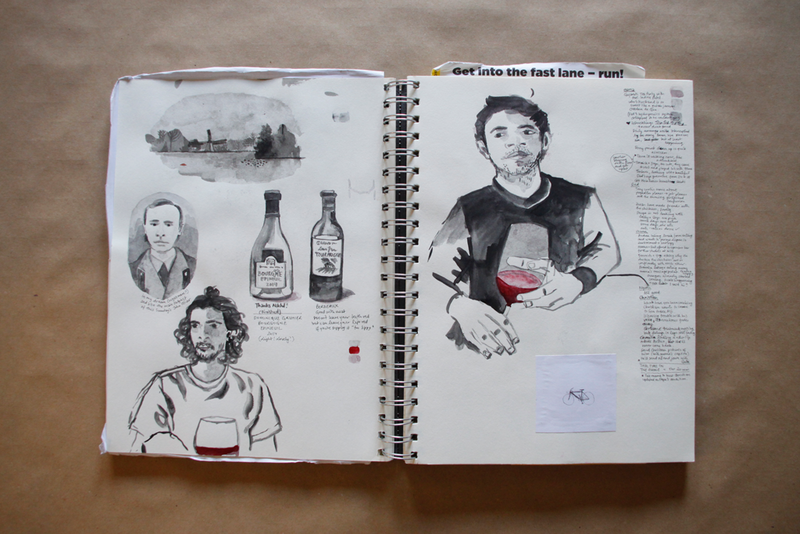 Which part of your work do you enjoy the most, and which part do you enjoy the least?
The most enjoyable part is when all the frames and page sketches have been approved and finalized, and it's time to colour them in. That is the most charming part of any project for me: I put on music, or a podcast, and spend hours glued to my desk in creative solitude. Most details have been decided by this stage, at this point it is a matter of turning off the thinking side of my brain and allowing things to happen on their own. I sleep at night excited about the next day of drawing. Even though I find it more challenging, I also love the character development stage because either I act out expressions and postures, or I ask someone to act them out for me. What I enjoy the least is scanning and cleaning the final artworks and preparing them for print. Following that, there's always the big existential angst about which font to chose, and at what size, with very few helpful cues from the universe.
This year, you're illustrating a book for us on the symbiotic relationship between a goby fish and a pistol shrimp. We loved all the character sketches you made for this. What kind of preparation goes into illustrating a book for children?
Ideally, the initial stage would involve doing studies of the characters from life, but since I didn't have access to the two main characters in the story I'm currently working on, I watched as many YouTube videos and read as many articles as I could. Then I filled many pages with drawing after drawing of the characters, repeating them over and over again. My aim was to get to know these two so that I could intuitively draw them in any situation. This was followed by a style and colour test, which is the phase where I try to discover which medium I will be working in. For this book, it is colour pencil, which is a medium I have never worked in before. I tweaked my colour palette multiple times and drew one page over and over again, changing individual details with every attempt to discover what textures and effects I could achieve with them. I have stopped using sites like Pinterest to find inspiration.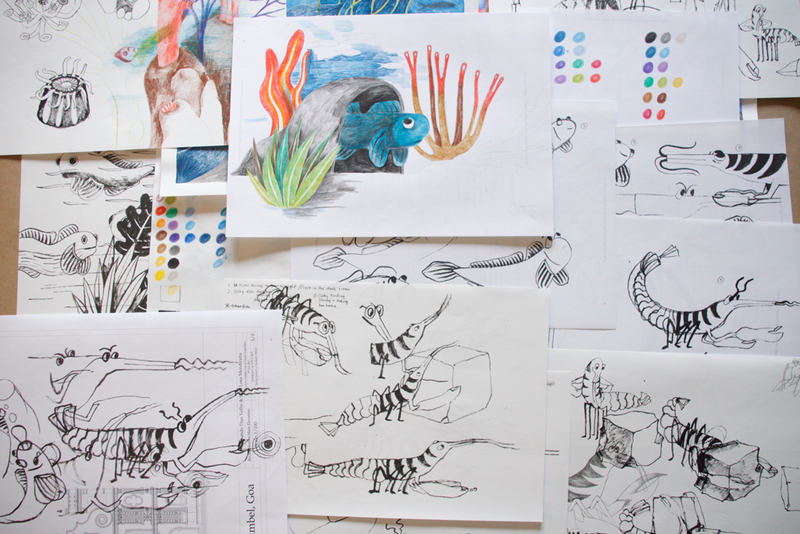 The third phase has been to thumbnail the entire book, and incorporate feedback. The practical side of illustrating for children cannot be ignored, and I like collaborating with editors as they are involved in the entire process but are not stubborn and attached to everything (as illustrators tend to get). This is where we have reached so far. Some pages need to be tweaked, some are good to spend afternoons of coffee and music with. Each thumbnail will be fully detailed and shared with the editors before being coloured in. The last stage is scanning, cleaning and layout. After that I hand over the files and wait for the printed books to come by mail :)
Who are some of the illustrators whose work you follow closely?
For children's books: Carson Ellis and Júlia Sardå Portabella. http://www.carsonellis.comhttp://www.carsonellis.com has a Q&A section on her website, and one of the things she speaks about is her limited gouache colour palette, and how - when she added a colour to it - it was quite ground-breaking for her. Júlia Sardå Portabella seems to work mostly digitally, so I turn to her work for clues on how to work digitally - a new medium for me. Recently I discovered the work of Joann Sfar, and have bought every book of his that I can get my hands on. The colourful and surprising artwork of Brecht Evens. One of my favourite young, contemporary artists is this guy called Ward Zwart, who puts up a lot of his work online, but is very mysterious otherwise. (He did reply directly to a message I left him on Instagram though :) Stephanie K. Birdsong, mostly known as shoulda-woulda-coulda: for her daily and very quirky warm up paintings in her Planner. Oh, to be so productive on a daily basis! And of course, the work of my peers in India, some of whom I know personally, and whose creative journeys I have been following for a while now.
How do you deal with creative blocks?
In three ways. The first is that I break down what I have to do into micro steps, and then push myself to complete one micro-task after the other, all the while telling myself that I can change everything at a later stage. The point is just to gain momentum, which always leads to enthusiasm. Most of the time, producing a lot of work that doesn't work leads to something that does work, and when that moment comes, the Battle against the Block is won. The more involved I get with an artwork, the more enthusiastic I am to delve into the details and spend time on it. The second is that I try to meet someone who is currently in a good creative place / moment. There is nothing that kindles my excitement about the work that we illustrators and designers do, than having a long, dense conversation about the nitty-gritties of the creative process. There hasn't been a time when it hasn't left me fired up to sit down at my own table and MAKE. The third is to not allow myself a break after completing a big project, so that I don't lose the rhythm and flow, but I'm still working on that, I almost always end up taking a short break :P
Anjora Noronha grew up in Vienna, moved back home to Goa, studied at the Srishti School of Art and Design in Bangalore, worked in Delhi, and then studied more at the University of Barcelona. She currently lives between the Indian tropics and a windy little town somewhere in northern Europe, where she works as an illustrator on a variety of projects ranging from comics, children's books, and historical books of places long forgotten.
comment (1)
---
1. Put a face to that name!
Click on your name on the top right of the menu. Select "Dashboard" from the drop-down. You should see "My Details" - everything you'd like your audience to know about you! First off, upload a picture of yourself!
2. Tell us a little bit about yourself, will you?
See that field marked "Profile Description"? Fill the box with a short description of yourself. Things you like. Stuff you loathe. You get the drift.
3. Where do you live on the web?
Have a website? A portfolio? A social media footprint that will help people know more about your creative accomplishments? Just fill in the address in the box labelled "Website."
Just one last thing - hit "Submit," and your brilliant, updated profile goes live. Enjoy!
Take a look at author Roopa Pai's profile page below for some inspiration!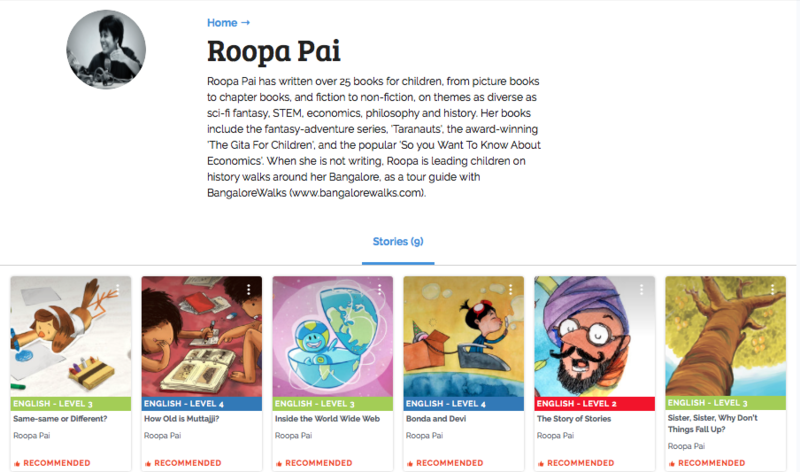 Be the first to comment.
---
Over the last couple of years, Kabini Amin has illustrated three wonderful books for Pratham Books. In this short e-mail interview, Pratham Books editor Zeba Imtiaz talks to Kabini about her illustration process, approach and inspiration.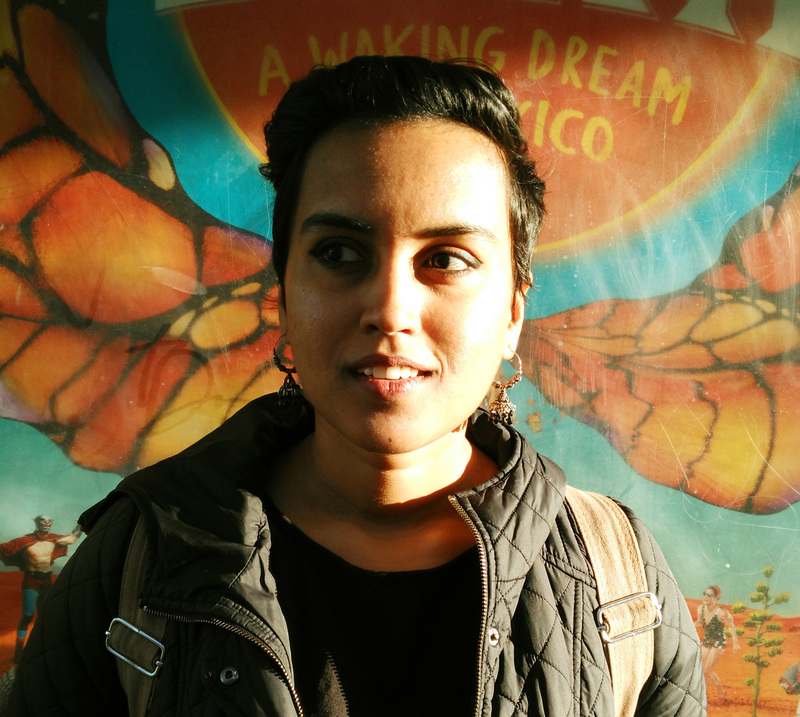 Do you think there's a difference between illustrating for adults and children?
Not particularly. Over time I've come to realise that there's a child in each of our adult-sized bodies, and every child is a complete person in themselves. The more kids I meet, the more they blur these differences between 'adult' and 'children' for me. Same holds true for the adults I meet too!
I might tweak my vocabulary a bit here and there, much like when we talk to children, but I think the last thing they need is to be talked down to, and that should reflect in the pictures as well.
Having said that, what I enjoy the most about illustrating for children is the room that the genre allows for being whimsical, silly, playful, as compared to content for 'adults'. Which is sad because we all need more of those qualities in our lives!
A greater difference exists, I think, in illustrating for people of different cultural and soci-economic groups. It is here that one has to take into account visual literacy and language, and that's really what can be challenging, and interesting as an illustrator.

Your style was very varied in Dum Dum-a-Dum Biryani, Kalpana's Cycle, and Creatures of Old. How do you choose a particular style and medium for a story?
I think I mostly let the style choose me! Every time I've tried to be bullish and enter a project with a style in mind, it has ended up being a block. For me, the content and tone of the story are what first inform the style. Of course, as an illustrator, I bring in my perspective through the choices I make; do I supplement or subvert the content? What additional information can I contribute through the visuals? What visual mischief can I indulge in? And it is this kind of questioning that helps me craft a particular style for a story.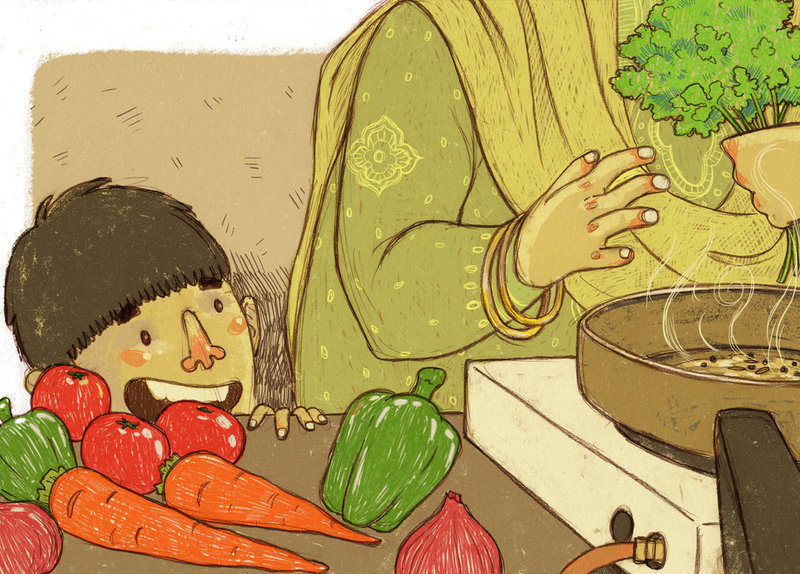 What kind of research and preparation goes into illustrating a book for children? For instance, what research went into illustrating 'Creatures of Old'?
Like I mentioned earlier, I think the preparation does depend on the kind of audience of children being addressed.
While illustrating for 'Creatures of Old', I was quite lucky to be living and working amongst biologists and herpetologists who enthusiastically shared with me books and photographs of fossils and various reptiles. I also spent some time stalking chickens.
So there was some amount of study of reptiles and birds that went into the drawings.
But, more than deep dives into anatomy and such specific research, I had a central question; how can I depict dinosaurs? I was never much of a dino nerd, even though I'm really into biology, and I never really cared for the fanged and hyper muscular depictions of dinosaurs in popular media. I wondered if I could show these animals as goofy beings, bumbling and crashing their way through primordial forests, and paleontology as a wondrous science that solves the puzzles of our biological history.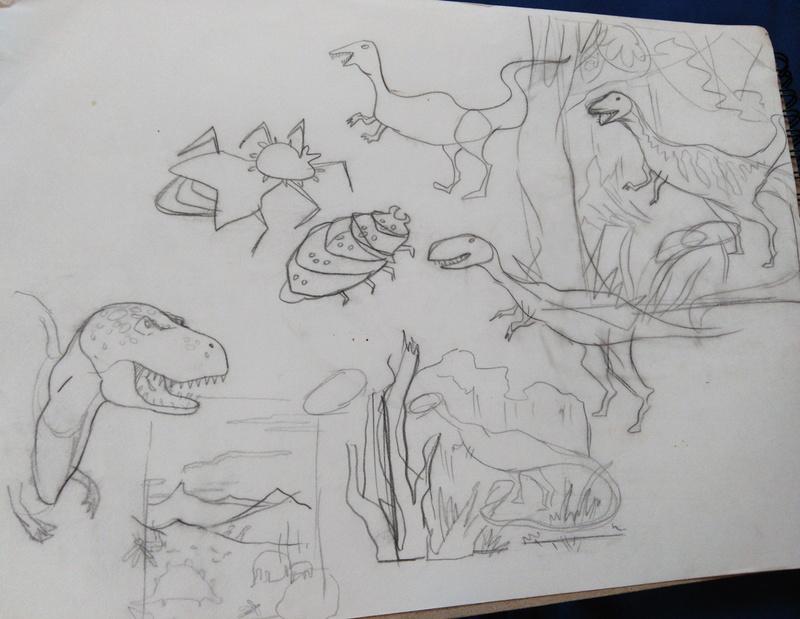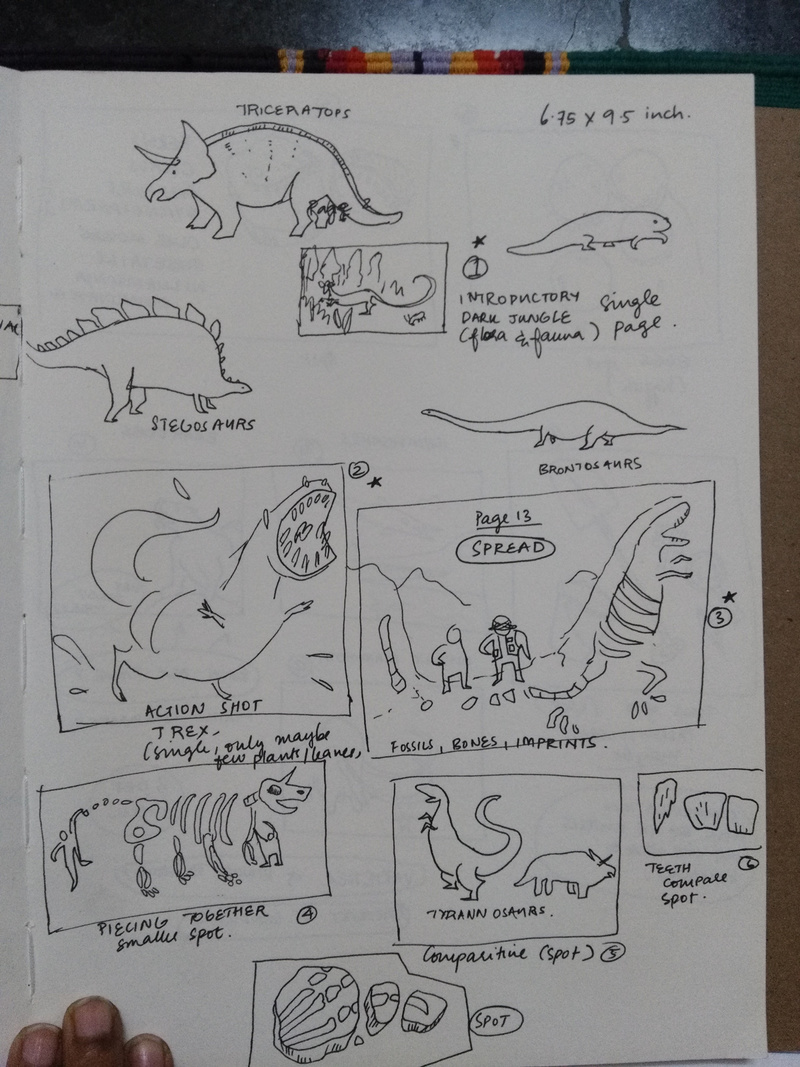 How do you find inspiration for your work?
Inspiration is everywhere, really. More often I'm fighting an overflow of ideas rather than a lack of it.
But if I am feeling dry and dusty, I try to step outside, go for a walk, or play with an animal, buy groceries, meet a friend, listen to music, make soup. Basically try to get out of my head, give myself some room to process whats going on and make creative connections.

What do you most enjoy illustrating?
That's a tricky question. I consider illustration a medium of visual communication, and as such it is the brief and context of the project that often excites me more. I'll look for what it is about the project that is interesting, and that makes whatever I have to depict interesting too!
But if you're asking me what I like to draw, then it's mostly everything. People, faces, characters, plants and their parts, animals, textures, lately I've been drawing a lot of landscapes. Everything. Except cars and airplanes, I find them to be a bore.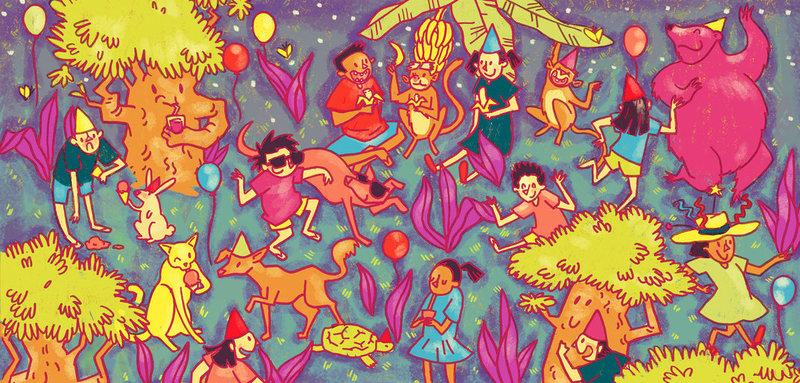 We noticed that you travel a lot. Do your travels influence your art?
Well, travel affects me as a person, and that finds articulation in my art. There are obvious things like the fact that the world, it's landscapes and people are so diverse and magical that travelling to a new place can be like a concentrated shot of sensory inspiration! There are so many new, exciting things to see on this planet! And some of these places and faces end up shaping the places and faces I have to draw. For instance, I was able to clearly visualise the landscapes in Creatures of the Old thanks to the gorgeous and harsh Death Valley desert in California that I had visited a couple of years ago.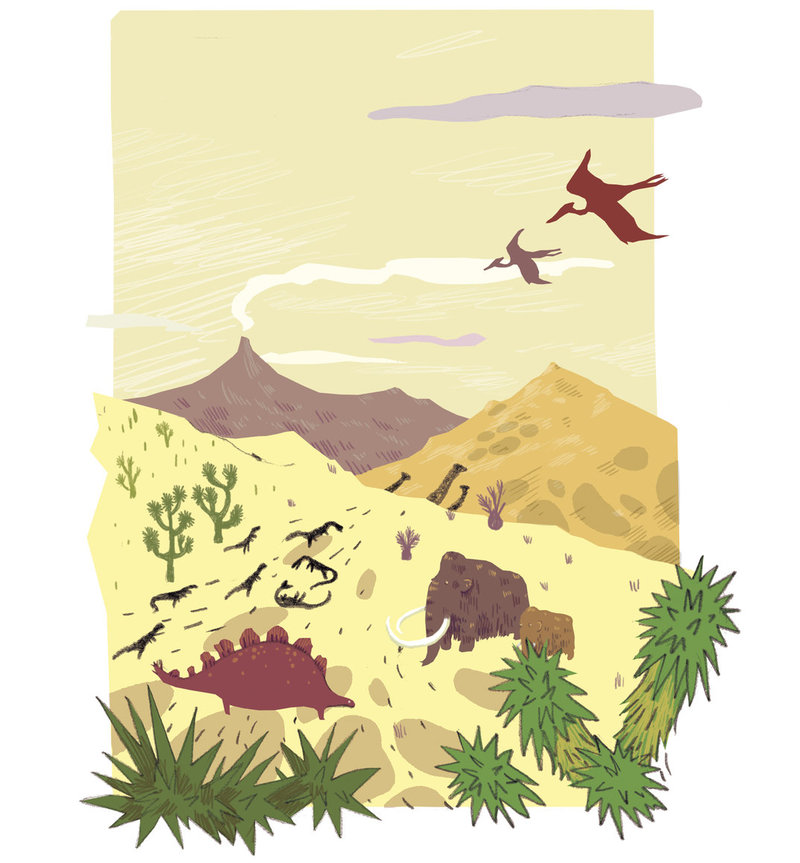 I also like travelling to understand the various ways in which we are connected, the ways in which we are all subject to the same forces of life and nature. Also to acknowledge all the ways in which we are diversely different. What I hope for, is for all this roaming around to add to my meta understanding of how this world works. And this understanding does end up tinting my work with a certain sensibility.
Kabini Amin graduated as an animator from the National Institute of Design, Ahmedabad. Fascinated by the image-making process and stories in general, she is interested in the medium of illustration as an exploration ground. When not drawing, she likes reading non fiction and undertaking gastronomic adventures. You can read her stories Creatures of Old, Kalpana's Cycle, and Dum Dum-a-Dum Biryani for free on StoryWeaver. These are available in English, Hindi, Marathi, Kannada and Tamil.
Be the first to comment.
---