A former software professional, Rajani Muralidhar developed a keen interest in children's literature while reading to her own children over the last few years. The lack of contemporary original content in Kannada for children piqued her interest towards writing for her own children in Kannada.
ಸಾಫ್ಟ್ ವೇರ್ ವೃತ್ತಿಯಲ್ಲಿದ್ದ ರಜನಿ, ಕೆಲವು ವರ್ಷಗಳಿಂದ ಅವರ ಮಕ್ಕಳಿಗೆ ಕಥೆಗಳನ್ನು ಓದುತ್ತಾ, ಮಕ್ಕಳ ಸಾಹಿತ್ಯದಲ್ಲಿ ಆಸಕ್ತರಾದರು. ಸಮಕಾಲೀನ ಮಕ್ಕಳ ಸಾಹಿತ್ಯದಲ್ಲಿ ಮೂಲತಃ ಕನ್ನಡ ಕೃತಿಗಳ ಲಭ್ಯತೆ ಕಡಿಮೆ ಇದ್ದ ಕಾರಣಕ್ಕೆ, ರಜನಿ ತನ್ನ ಮಕ್ಕಳಿಗಾಗಿ ಕನ್ನಡದಲ್ಲಿ ಬರೆಯಲಾರಂಭಿಸಿದರು.
In this bilingual blog post, Rajani writes about Dr. G.P. Rajarathnam, author, lyricist and poet from Karnataka and how his work inspired her to write poetry in Kannada.
---
Kannada Rajyotsava, commonly known as Karnataka Formation Day, is a state public holiday observed annually on November 1st. On this day in 1956, the Kannada-speaking areas of South Western India combined to establish the state of Karnataka. It is a day to celebrate the rich and varied culture and heritage of this state.
Kannada Rajyotsava Celebration
In the whole state of Karnataka, Rajyotsava Day is observed with great jubilation and vigour. On this day, the red and yellow Kannada flags are raised at several key points around the state, and the Kannada national hymn ("Jaya Bharatha Jananiya Tanujate") is shouted, giving the entire state a joyful appearance. While youngsters in many places participate in processions in their automobiles, the flag is flown at political party headquarters and in some communities. The Rajyotsava is observed by Hindus, Muslims, and Christians alike regardless of religion.
There is no better day than this to remember Dr. G.P. Rajarathnam, author, lyricist, and poet from Karnataka, well-known for composing children's poems.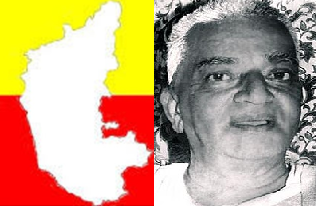 Dr. G.P. Rajarathnam
The following was remarked about Rajarathnam by an Indian author, scholar, and translator Ambale Ramakrishna Krishnashastry – "With his forceful exposition, brilliant personality, a smiling face, and good conduct, the student following he has attained is something to be proud of. A teacher who earns the respect of his students is a puṇyavanta and his students are blessed. A teacher like Rajarathnam who could nurture and bring out the latent talent present in the students is indeed rare. The writings were written by his students which he has published under the title 'ಕಾಲೇಜು ಬರವಣಿಗೆ' (College Writings) bear testimony to this. Due to his untiring efforts, so many starlings became visible and shone even in the daylight."
Kannada Rajyotsava Poems For Children
The beautifully written and easy-to-comprehend short Kannada poems by Dr. Rajarathnam are widely loved by children and serve as ideal Kannada Rajyotsava poems.
Dr. Nissar Ahmed, also an eminent author and poet in the Kannada language, once quoted, "Dr. Rajarathnam understood the minds of children and their needs. Some of his works have remained a challenge for translators even today". Such is the quality of Dr. G.P. Rajarathnam's poetry.
A form of self-dissolution is necessary in order to comprehend and respond to the impressionable brains of youngsters. It requires a review of who we are from an objective, external viewpoint. Rajarathnam was partly destined to have this. Every child's initiation to language in school begins with nursery rhymes. Similarly, initiation to Kannada in school always begins with one of Dr. Rajarathnam's poems.
It is no unknown that the growth and development of a state are in the hands of its children who grow up to be future citizens. Therefore, it is crucial to inculcate in the minds of children, a feeling of pride and fondness for their cultural and lingual roots. Kannada Rajyotsava poems and Kannada Rajyotsava song lyrics by Dr. Rajarathnam are thus, the best options to start with!
Dr. Rajarathnam: A Gem of Kannada Poetry
Dr. Rajarathnam started writing poetry for children several decades ago by accident. The story goes that his father worked as a Kannada teacher in a school and was unwell for a few days. Dr. Rajarathnam had to work in his place as a substitute teacher for 2nd-grade children. He was appalled by the poems taught to small children in school. The same evening, he sat thinking after a walk near a lake at the foothills of Chamundi hills in Mysore and wrote his first story in the form of a poem 'Bannada tagadina tutturi'. He introduced this poem to his students in school and it was an instant hit. Thrilled with its popularity, he also taught this poem to the children in his neighbourhood. He continued writing more short Kannada poems for the children. A publisher in his neighbourhood noticed his work and asked him to write a collection of children's poems, which went on to be published as a book. Thus, began his journey as a writer.
Short Kannada Poems By Dr. Rajarathnam
Some of his popular poems are taught in schools even today:
'Naayi Mari Naayi Mari' – a delightful poem about feeding a little puppy

'Ondu Eradu Baalele Haradu' – a poem that teaches numbers starting from 1 to 10 while describing the art of eating a meal on a banana leaf

'Bannada Tagadina Tutturi' – a poetic story of boy who bragged about his colourful trumpet and eventually lost it

'Hatthu Hatthu Ipatthu' – a poem teaching the addition of numbers while narrating a story of a boy who tried to steal mangoes from an orchard

'Namma Maneyalondu Sanna Paapa' – a poem about the exploits of a little baby

'Taata Butti Tumba Rotti' – a short poem about a boy who ate tasty rotis that were not meant for him.

'Kuriya Mari Byaa' – a story of hunting down a tiger about to kill a little lamb

'Kallu Sakkare' – a short poem about the tasty candy sugar
The list goes on. In all, Dr. G.P. Rajarathnam wrote more than 100 poems for children. Apart from 'Bannada Tagadina Tutturi', my personal favourites are 'Kuriya Mari Byaa' and 'Kallu Sakkare' because of their natural rhythm and funny sounds in between that children love.
Kannada Rajyotsava Quotes
While going through the works of someone as versatile as Dr. Rajarathnam, it is natural to find lyrics or pieces of poetry that serve as ideal Kannada Rajyotsava Quotes. Dr. Rajarathnam has composed over 230 pieces of work with more than 300 publications under his pen name Bhramara, meaning "Bee". Hence, you may rest assured that your child will not only enjoy reading his poems but will also take on some quotes from his work, that will stick with them for years.
When my daughter was 3 years old, I started reading English books to her extensively to keep her entertained and develop the habit of reading. After a few months, I noticed an unexpected fallout of this habit. She had stopped conversing in Kannada, her mother tongue. The more I tried, the less she spoke in Kannada. Dr. Rajarathnam's poems came to my rescue. One day, she sang 'Bannada Tagadina Tutturi' in school after learning it from her older brother. The appreciation that she got in school opened the doors to her conversing in Kannada again. This made me realize the power of poetry as a tool for learning.
Inspired by Dr. G.P.Rajarathnam's style of writing stories as poems, I started writing in Kannada for my children a couple of years ago and the first of my rhyme and rhythm stories is available in Story Weaver: ಅಚ್ಚುಮೆಚ್ಚಿನ ಸಂಗಾತಿ- A story about a little girl's quest for a pet. You can read the English version of the story here.
A beautifully illustrated book of the short Kannada poems 'Bannada Tagadina Tutturi' and 'Namma Maneyalondu Sanna Paapa' written by G.P.Rajarathnam is available in StoryWeaver. You can read the book here.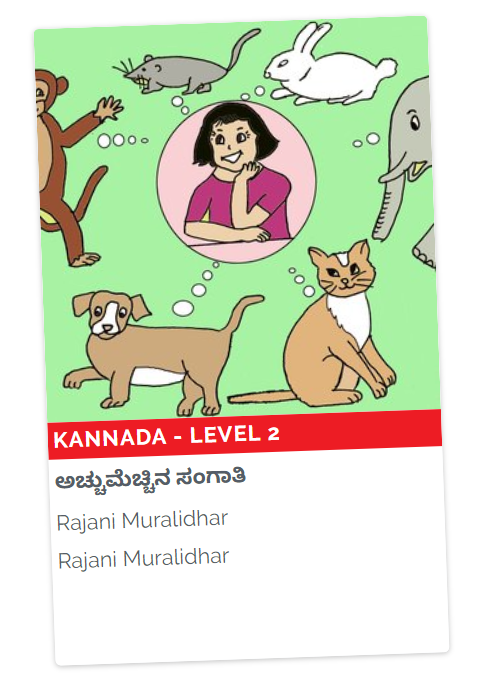 A beautifully illustrated book of the poems 'Bannada Tagadina Tutturi' and 'Namma Maneyalondu Sanna Paapa' written by G.P.Rajarathnam is available in StoryWeaver. You can read the book here.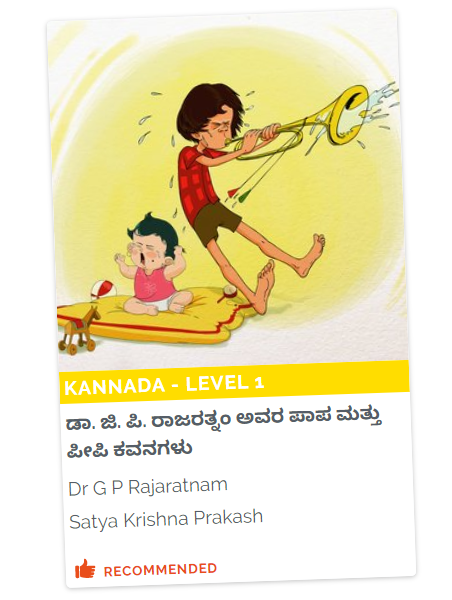 There are several delightful poems beautifully written by other well-known Kannada poets that are illustrated and available on the site. Check these out to find the best Kannada Rajyotsava poems for yourself and your kids!
Celebrate Kannada Rajyotsava by enjoying these classic Kannada poems with your little ones!
---
೧೯೫೬ರ ನವೆಂಬರ್ ಒಂದರಂದು ಕರ್ನಾಟಕ ರಾಜ್ಯವು ನಿರ್ಮಾಣವಾಯಿತು. ಇದರ ಸಂಕೇತವಾಗಿ ಪ್ರತಿವರ್ಷ ಈ ದಿನವನ್ನು ಕನ್ನಡ ರಾಜ್ಯೋತ್ಸವವೆಂದು ಆಚರಿಸಲಾಗುತ್ತದೆ. ಕರ್ನಾಟಕ ರಾಜ್ಯದ ವೈವಿಧ್ಯಮಯ ಹಾಗೂ ಸಮೃದ್ಧ ಸಂಸ್ಕೃತಿಯನ್ನು ಈ ದಿನ ಆಚರಿಸುತ್ತಾರೆ.
ಕನ್ನಡದ ಸುಪ್ರಸಿದ್ಧ ಸಾಹಿತಿ ಹಾಗೂ ಮಕ್ಕಳ ಕವಿತೆಗಳಿಗೆ ಖ್ಯಾತಿ ಪಡೆದ ಡಾ|| ಜಿ.ಪಿ.ರಾಜರತ್ನಂರವರನ್ನು ನೆನಪಿಸಿಕೊಳ್ಳಲು ಇದಕ್ಕಿಂತ ಉತ್ತಮ ಸಮಯವಿಲ್ಲ. ಖ್ಯಾತ ಸಾಹಿತಿ ಡಾ|| ನಿಸಾರ್ ಅಹ್ಮದ್ ಹೇಳಿದಂತೆ "ಡಾ|| ರಾಜರತ್ನಂ ಮಕ್ಕಳ ಮನಸ್ಸನ್ನು ಚೆನ್ನಾಗಿ ಅರಿತಿದ್ದಾರೆ. ಈಗಲೂ, ಅವರ ಕೃತಿಗಳನ್ನು ಭಾಷಾಂತರಿಸುವುದು ಅನುವಾದಕರಿಗೆ ಬಹಳ ಕಷ್ಟದ ಕೆಲಸ."
ಪುಟ್ಟ ಮಕ್ಕಳಿಗೆ ಶಾಲೆಯಲ್ಲಿ ಆಂಗ್ಲ ಭಾಷೆ ಕಲಿಸಲು ಮೊದಲಿಗೆ ನರ್ಸರಿ ರೈಮ್ಗಳನ್ನು ಹೇಳಿಕೊಡುತ್ತಾರೆ. ಹಾಗೆಯೇ ಕನ್ನಡ ಭಾಷೆಯನ್ನು ಕಲಿಸಲು ಶಾಲೆಯಲ್ಲಿ ಮಕ್ಕಳಿಗೆ ಮೊದಲಾಗಿ ಡಾ|| ರಾಜರತ್ನಂರವರ ಶಿಶು ಪದ್ಯಗಳನ್ನು ಹೇಳಿಕೊಡುತ್ತಾರೆ.
ಮಕ್ಕಳಿಗಾಗಿ ಪದ್ಯಗಳನ್ನು ಬರೆಯಲು ರಾಜರತ್ನಂರವರು ಆಕಸ್ಮಿಕವಾಗಿ ಆರಂಭಿಸಿದರು. ರಾಜರತ್ನಂರವರ ತಂದೆ ಶಾಲೆಯೊಂದರಲ್ಲಿ ಶಿಕ್ಷಕರಾಗಿದ್ದರು. ಒಮ್ಮೆ ಅವರ ಆರೋಗ್ಯ ಕೆಟ್ಟಿದ್ದ ಕಾರಣಕ್ಕೆ ಅವರ ಸ್ಥಾನದಲ್ಲಿ ರಾಜರತ್ನಂರವರು ಎರಡನೇ ತರಗತಿಗೆ ಪಾಠ ಮಾಡಲು ಹೋದರು. ಮಕ್ಕಳಿಗೆ ಹೇಳಿಕೊಡುತ್ತಿದ್ದ ಪದ್ಯಗಳನ್ನು ನೋಡಿ ಅವರಿಗೆ ಬೇಸರವಾಯಿತು. ಆ ದಿವಸದ ಕೆಲಸ ಮುಗಿದ ಮೇಲೆ ಸಾಯಂಕಾಲ ಚಾಮುಂಡಿಬೆಟ್ಟದ ತಪ್ಪಲಿನಲ್ಲಿದ್ದ ದೊಡ್ಡ ಕೆರೆಯನ್ನು ಒಂದು ಪ್ರದಕ್ಷಿಣೆ ಹಾಕಿ ಯೋಚಿಸುತ್ತಾ ಕುಳಿತರು. ಮಕ್ಕಳಿಗಾಗಿ 'ಬಣ್ಣದ ತಗಡಿನ ತುತ್ತೂರಿ' ಎಂಬ ಕವನದ ರಚನೆಯೂ ಅಲ್ಲಿಯೇ ಆಯಿತು. ಮರುದಿನ ಶಾಲೆಯಲ್ಲಿ ಮಕ್ಕಳಿಗೆ ಈ ಪದ್ಯವನ್ನು ಹಾಡಲು ಹೇಳಿಕೊಟ್ಟರು. ಅವರ ಸಂತೋಷವನ್ನು ನೋಡಿ ಅಕ್ಕಪಕ್ಕದ ಮನೆಯಲ್ಲಿದ್ದ ಪುಟ್ಟ ಮಕ್ಕಳಿಗೂ ಪದ್ಯವನ್ನು ಹೇಳಿಕೊಟ್ಟರು. ಮಕ್ಕಳ ಉತ್ಸಾಹವನ್ನು ಕಂಡು ಅವರು ಇನ್ನಷ್ಟು ಪದ್ಯಗಳನ್ನು ಬರೆಯತೊಡಗಿದರು. ಎದುರು ಮನೆಯಲ್ಲಿದ್ದ ಪುಸ್ತಕ ವ್ಯಾಪಾರಿಯೊಬ್ಬ ಅವರಿಗೆ ಪುಸ್ತಕವೊಂದನ್ನು ಬರೆಯಲು ಪ್ರೋತ್ಸಾಹಿಸಿದರು. ಹೀಗೆ ಅವರ ಮೊದಲ ಕವನ ಸಂಕಲನದ ಪುಸ್ತಕವು ಪ್ರಕಟವಾಯಿತು ಹಾಗೂ ಅವರ ಲೇಖಕ ಜೀವನ ಆರಂಭವಾಯಿತು.
ಈಗಲೂ ಶಾಲೆಗಳಲ್ಲಿ ಹೇಳಿಕೊಡುವ ಅವರ ಪ್ರಸಿದ್ಧ ಕವನಗಳು ಇಂತಿವೆ:
೧. 'ನಾಯಿಮರಿ ನಾಯಿಮರಿ': ಪುಟ್ಟ ನಾಯಿಮರಿಯೊಂದಿಗೆ ಸಂಭಾಷಣೆ
೨. 'ಒಂದು ಎರಡು ಬಾಳೆಲೆ ಹರಡು': ಬಾಳೆಯೆಲೆ ಊಟದ ಜೊತೆ ಸಂಖ್ಯೆಗಳನ್ನು ಕಲಿಸುವ ಪದ್ಯ
೩. 'ಬಣ್ಣದ ತಗಡಿನ ತುತ್ತೂರಿ': ಜಂಬದ ಕೋಳಿ ಕಸ್ತೂರಿಯ ಕಥೆ
೪. 'ಹತ್ತು ಹತ್ತು ಇಪ್ಪತ್ತು': ಮಾವಿನ ಹಣ್ಣನ್ನು ಕದಿಯುವ ಕಥೆಯೊಂದಿಗೆ ಗಣಿತದ ಪಾಠ
೫. 'ನಮ್ಮ ಮನೆಯಲೊಂದು ಸಣ್ಣ ಪಾಪ': ಕೂಸಿನ ಗಲಾಟೆಯ ಪದ್ಯ
೬. 'ತಾತ ಬುಟ್ಟಿ ತುಂಬ ರೊಟ್ಟಿ': ಕಿಟ್ಟ ಮತ್ತು ತಾತನ ರೊಟ್ಟಿಯ ಕಥೆ
೭. 'ಕುರಿಯ ಮರಿ ಬ್ಯಾ': ಕುರಿಮರಿಯನ್ನು ಹಿಡಿಯಲು ಬಂದ ಹುಲಿಯ ಬೇಟೆಯ ಪದ್ಯ
೮. 'ಕಲ್ಲು ಸಕ್ಕರೆ': ಬಾಯಿಯಲ್ಲಿ ನೀರೂರಿಸುವ ಕಲ್ಲುಸಕ್ಕರೆಯ ಬಗ್ಗೆ ಕಿರುಪದ್ಯ
ಡಾ|| ರಾಜರತ್ನಂರವರು ಮಕ್ಕಳಿಗಾಗಿ ನೂರಕ್ಕೂ ಹೆಚ್ಚು ಕವನಗಳನ್ನು ಬರೆದಿದ್ದಾರೆ.
'ಬಣ್ಣದ ತಗಡಿನ ತುತ್ತೂರಿ' ಅಲ್ಲದೆ, ನನಗೆ ಇಷ್ಟವಾದ ಕವನಗಳು 'ಕುರಿಯ ಮರಿ ಬ್ಯಾ' ಮತ್ತು 'ಕಲ್ಲುಸಕ್ಕರೆ'. ಈ ಕವನಗಳನ್ನು ತಾಳ ಹಾಕುತ್ತಾ ಹಾಡಬಹುದು ಹಾಗೂ ಕುಣಿಯಲೂ ಬಹುದು .
ನನ್ನ ಮಗಳಿಗೆ ಮೂರು ವರ್ಷಗಳಾಗಿದ್ದಾಗ ಓದುವ ಅಭ್ಯಾಸ ಮಾಡಿಸಲು ಆಂಗ್ಲ ಭಾಷೆಯಲ್ಲಿ ಅವಳಿಗೆ ಅನೇಕ ಪುಸ್ತಕಗಳನ್ನು ನಾನು ಓದುತ್ತಿದ್ದೆ. ಕೆಲವು ತಿಂಗಳುಗಳ ನಂತರ, ಅನಿರೀಕ್ಷಿತವಾಗಿ ಅವಳು ತನ್ನ ಮಾತೃಭಾಷೆಯಾದ ಕನ್ನಡವನ್ನು ಮಾತನಾಡುವುದನ್ನು ನಿಲ್ಲಿಸಿದಳು. ಆಗ ಡಾ|| ರಾಜರತ್ನಂರವರ ಕವನಗಳು ನನ್ನ ಸಹಾಯಕ್ಕೆ ಬಂದವು. ತನ್ನ ಅಣ್ಣನಿಂದ 'ಬಣ್ಣದ ತಗಡಿನ ತುತ್ತೂರಿ' ಕವನವನ್ನು ಕಲಿತು, ಅವಳು ಶಾಲೆಯಲ್ಲಿ ಹಾಡಿದಳು. ಎಲ್ಲರ ಮೆಚ್ಚುಗೆ ಪಡೆದಿದ್ದು ಅವಳಿಗೆ ಹುಮ್ಮಸ್ಸು ಕೊಟ್ಟಿತು ಹಾಗೂ ಅವಳು ಕನ್ನಡದಲ್ಲಿ ಮಾತನಾಡಲು ಪುನಃ ಶುರು ಮಾಡಿದಳು.
ಭಾಷೆಯನ್ನು ಕಲಿಯಲು ಕಾವ್ಯಗಳ ಮಹತ್ವ ನನಗೆ ಆ ದಿನ ತಿಳಿದುಬಂತು. ಡಾ|| ರಾಜರತ್ನಂರವರ ಕವನ ರೂಪದ ಕಥೆಗಳಿಂದ ಪ್ರೇರಿತಳಾಗಿ ನನ್ನ ಮಕ್ಕಳಿಗಾಗಿ ನಾನು ಪದ್ಯರೂಪದ ಕಥೆಗಳನ್ನು ಬರೆಯಲಾರಂಭಿಸಿದೆ. ನನ್ನ ಮೊದಲ ಕಥೆ 'ಪ್ರಥಮ್ ಬುಕ್ಸ್'ರವರ 'ಸ್ಟೋರಿವೀವರ್'ನಲ್ಲಿ ಪ್ರಕಟವಾಗಿದೆ: ಅಚ್ಚುಮೆಚ್ಚಿನ ಸಂಗಾತಿ- ಪುಟ್ಟ ಹುಡುಗಿಯ ಸಂಗಾತಿಯಾಗುವುದು ಯಾವ ಪ್ರಾಣಿ?
https://storyweaver.org.in/stories/66886-the-perfect-companion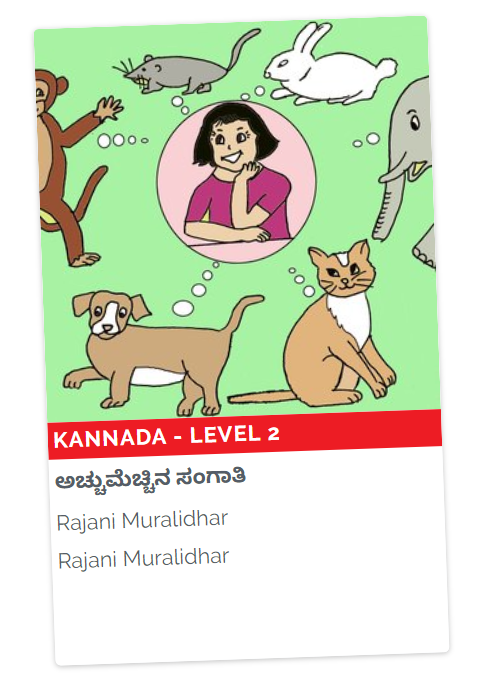 'ಸ್ಟೋರಿವೀವರ್' ಸೈಟ್ನಲ್ಲಿ 'ಬಣ್ಣದ ತಗಡಿನ ತುತ್ತೂರಿ' ಹಾಗೂ 'ನಮ್ಮ ಮನೆಯಲೊಂದು ಸಣ್ಣ ಪಾಪ' ಪದ್ಯಗಳನ್ನು ಅದ್ಭುತವಾಗಿ ಚಿತ್ರಿಸಿರುವ ಪುಸ್ತಕವನ್ನು ಓದಬಹುದು. ಇದರ ಲಿಂಕ್ ಕೆಳಗಿದೆ: https://storyweaver.org.in/stories/37577-dr-g-p-rajaratnam-avara-paapa-mattu-peepi-kavanagalu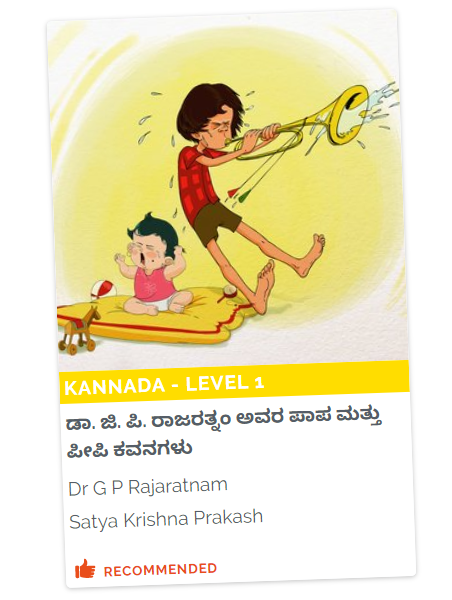 ಸ್ಟೋರಿವೀವರ್' ಸೈಟ್ನಲ್ಲಿ ಅನೇಕ ಪ್ರಸಿದ್ಧ ಕವಿಗಳ ಸೊಗಸಾದ ಕವನಗಳನ್ನು ಓದಬಹುದು.
೧. ಡಾ|| ಕುವೆಂಪು ಅವರ ಚಂದ್ರ ಮತ್ತು ಕಾಮನಬಿಲ್ಲುಗಳ ಕುರಿತು ಸುಂದರ ಕವನಗಳು
https://storyweaver.org.in/stories/43188-kuvempu-avara-chandra-mattu-kaamanabillu-kavanagalu
೨. ಶ್ರೀಮತಿ ಬಿ.ಕೆ.ತಿರುಮಲಮ್ಮ ಅವರ ಗಣಿತ ಹಾಗೂ ಗುರುತ್ವಾಕರ್ಷಣೆಗಗಳ ಕುರಿತು ಮನೋಹರವಾದ ಕವನಗಳು
https://storyweaver.org.in/stories/37633-b-k-tirumalamma-avara-haaru-beelu-kavanagalu
೩. ಡಾ|| ಸಿದ್ಧಯ್ಯ ಪುರಾಣಿಕ ಅವರ ಕೈಕೋಲನ್ನು ಕುದುರೆಯಾಗಿ ಭಾವಿಸುವ ಮನಮೋಹಕ ಪದ್ಯ
https://storyweaver.org.in/stories/40394-dr-siddayya-puranik-avara-nanna-kudure
೪. ಡಾ|| ಪಂಜೆ ಮಂಗೇಶರಾಯರ ತೆಂಕಣ ಗಾಳಿಯ ಆರ್ಭಟವನ್ನು ಕುರಿತ ಪದ್ಯ
https://storyweaver.org.in/stories/43237-panje-mangesh-rao-avara-tenkana-gaaliyaata
ಈ ಮಹಾನ್ ಕವಿಗಳ ಶ್ರೇಷ್ಠ ಕವನಗಳನ್ನು ನಿಮ್ಮ ಮಕ್ಕಳಿಗೆ ಓದಿ(ಸಿ) ಕನ್ನಡ ರಾಜ್ಯೋತ್ಸವವನ್ನು ಆಚರಿಸಿ. ನಮಸ್ತೇ!
---
Do join the conversation by leaving your thoughts in the comments section below. You can also reach out to us through our social media channels: Facebook, Twitter and Instagram.
Be the first to comment.
---
Varsha Seshan is a children's writer, author of The Prophecy of Rasphora and The Story-Catcher, among others. She has twice been shortlisted for the Scholastic Asian Book Award, and a collection of her short stories, Dragonflies, Jigsaws and Seashells, was a finalist for the Best Middle-Grade/Young Adult Book at the Singapore Book Awards 2019. She conducts reading and writing workshops for children and adults at schools and libraries. She is also a classical dancer, with over 25 years of training in Bharatanatyam. Varsha has written two storybooks for Pratham Books - Today I Am and What Will Happen?
In this blog post, Varsha writes about a training workshop that she conducted with librarians of municipal schools around Mumbai, and using StoryWeaver to chalk out a library reading programme for these schools.
---
As a British Council trainer, I've conducted numerous reading workshops and facilitated many interactive sessions for theme-based reading challenges. I've worked in schools as well as at the British Library itself, interacting with a range of children, from those who devour books to those who yawn at the sight of a library.
So, when Anubhooti Learning Solutions (then 'Experiential Learning Solutions') asked me whether I would chalk out a reading programme to be administered by librarians at municipal schools in Mumbai and Navi Mumbai, I was interested. The project was a CSR initiative by D-Mart and the crux of the idea was to support a few schools through a library programme.
Excited, I drafted a detailed outline of what we could do. I devised a theme-based approach with detailed assessment criteria, for that was something that the reading programme team felt was crucial. I also worked out the learning outcomes, outline and structure of three training sessions for the librarians. All of them had worked in different capacities earlier and were to be associated with the library space for the first time. The purpose of my training sessions was to introduce them to their role beyond classroom management and discipline, emphasising that inculcating the habit of reading and a love for language is as much a part of a librarian's role as the issue and return of books.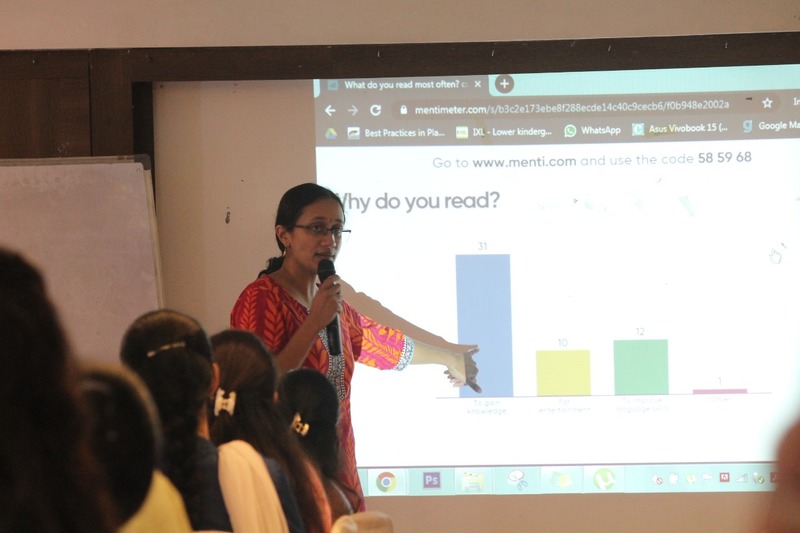 Varsha Seshan conducts a workshop for librarians from municipal schools around Mumbai
Yet, it was only as we launched the programme and began the first workshop that I began to understand how many problems the librarians face. A theme-based programme with assessment criteria was all very well. How would we deal with the other big issues, including the fact that many children did not even attend school regularly? As we went on, there were three problems that I was determined to address through the reading programme:
One, children come from multiple linguistic backgrounds. For instance, in a predominantly Hindi-speaking area, children attend a school where the medium of instruction is Marathi. "In my class of forty, only five children speak Marathi," one librarian said to me.

Two, every class has students with varied reading levels. "The children who have been with us for some time are okay, on the whole, but new children come in all the time. If a child is ten years old, the school administration puts him in class five, even if he has not even learnt the alphabet yet!"

Three, some schools have different languages of instruction running concurrently. "My first period is with Hindi-medium children, then semi-English, then Marathi, then Hindi again. Each week, I have Urdu-medium, English-medium, Hindi-medium and Marathi-medium children coming to the library!"
What could we do? How could we hope to tackle such a wide range of problems?
Additionally, what started as a small group of eleven librarians soon began to grow. This is the third year of my association with Anubhooti and the D-Mart initiative, and we work with 47 librarians: D-Mart now supports 68 schools through its reading programme.
It is at this stage that my use of StoryWeaver in libraries comes in. D-Mart's vision for the reading programme includes providing a minimum of 200 hard copies of Pratham Books in three focus languages (English, Hindi and Marathi) for each library that it supports. Five schools also use StoryWeaver books offline. This was a huge boon to me, for at least I had a starting point. I could access the same story in many languages, and thanks to the Creative Commons licence, I could encourage teachers to work with each story in multiple ways. Teaching requires so many resources that access to free material is invaluable!
Reading Levels
I was first attracted to StoryWeaver by the clear levelling of stories, and so, this was the first thing I introduced to the librarians too. In a single class, librarians deal with students struggling to read the alphabet as well as students who read stories confidently. With such a wide range of readers thrown together in one room, I find it particularly relevant that the reading level of books on StoryWeaver is not clearly linked to an age-group. This is important to me because slow learners are often targets for bullies. Reading a "kiddish" book, marketed as one for younger readers, leads to the shaming of slow learners, and a simple indication of reading level rather than age is an important step towards addressing (though not solving) this problem.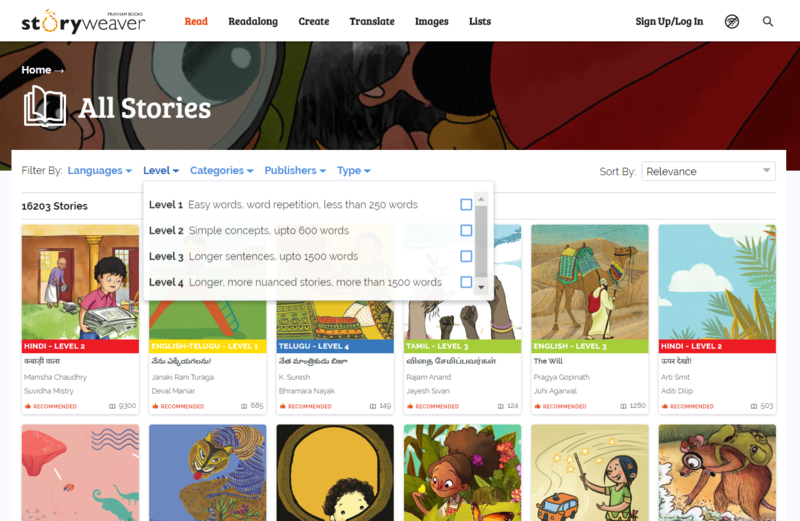 StoryWeaver has over 16,000 storybooks that are classified into four levels based on a child's reading level.
The first time we used StoryWeaver, we worked with three stories I love – I Am Not Afraid, Ammachi's Amazing Machines and Farida Plans a Feast. We read each story many times, in three languages. Bilingual books are particularly wonderful in the context of this reading programme, for when a child is required to read in one language, even though s/he is more comfortable in another language, having both on the same page is a great aid to reading comprehension. All of us loved the simplicity and artwork of I Am Not Afraid. It allowed us to explore and enjoy the story without being daunted by complexity of narrative and vocabulary.
The main activity we engaged in after reading the books was to create simple stories of our own. Inspired by the sweet simplicity of I Am Not Afraid, librarians created wonderful picture books about conquering fear. This was just the first step because they took the idea back to their libraries and asked children to make books of their own. This was a huge boost to the reading programme, as it encouraged children to read more and write more. The most wonderful outcome was that even if they read nothing else, children wanted to read what their friends had created. An added bonus was that there were suddenly many more books in the school library!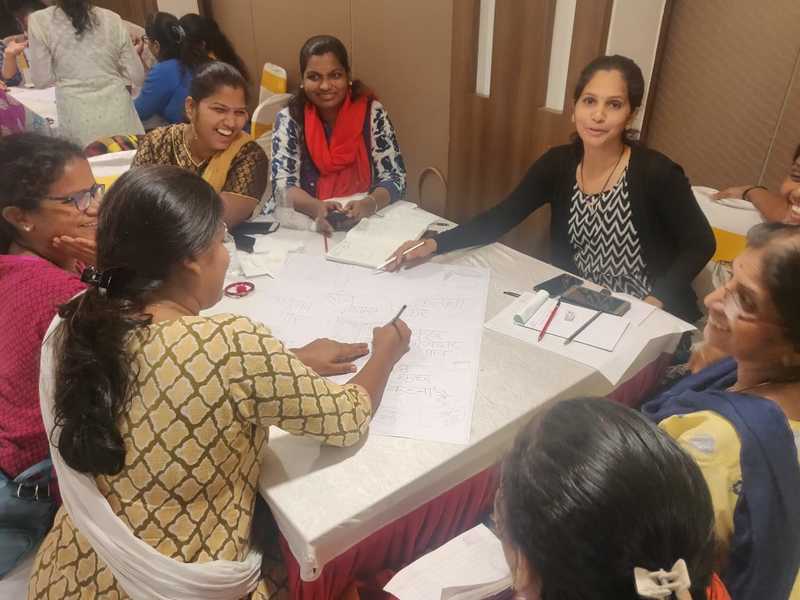 Librarians work on activities as part of the workshop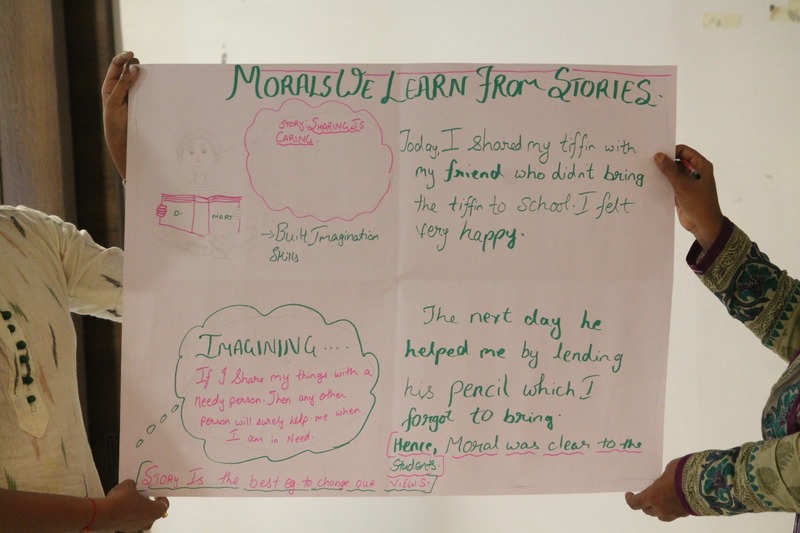 Librarians at the workshop prepare a chart on morals learnt from stories.
Wordless Picture Books
Wordless picture books are all kinds of lovely. We "read" the charming I Can Dress Myself! and then looked at how to work on language skills using a book that is written in none of the focus languages. Beginning with simple questions and answers – giving the girl a name and naming all the pieces of furniture in the room – we went on to a storytelling session, where the pictures in the book became visual aids.
Next, to continue our exploration of the use of StoryWeaver without language, I showed the participants Deepa Balsavar's vibrant picture of a busy market. With so much happening in a single image, the librarians could explore a range of vocabulary. Consequently, they came up with various ideas of how they could use pictures in class to increase attention and concentration. We discovered that wordless picture books and the visual treat of any detailed image would include both children with very low language proficiency and confident readers who want something new.
Lists
The lists on StoryWeaver allowed me to modify the reading programme in the third year, making the entire programme much more accessible. In the first year, the feedback I received from the librarians indicated that a huge majority of older students did not want to read fiction. Working with non-fiction and stories that clearly reflect the world we see around us thus became important to the reading programme as we moved forward.
And so, for the third year, I chose to begin with three themes – Environment, Science and Technology, and Mathematics.
For the first theme, we read What's Neema Eating Today? in English, and A Cloud of Trash and Anand in Marathi. Once we had read all three stories, it was time for our next activity.
In groups, the librarians chose a story to work with and present in a novel way. Some took the story further, imagining what would happen next. Others analysed the story in different ways, changing the setting to their own schools. Soon, through skits and quizzes, we had Chhakuli (the lead character in the Marathi translation of A Cloud of Trash) sorting out the garbage problem in a neighbouring village. We had Anand talking to his friends about taking pride in his work, and about there being no shame in working as a rag-picker. We had questions and answers about character motivation and themes. We discussed segregation of garbage and the role each of us must play in the process.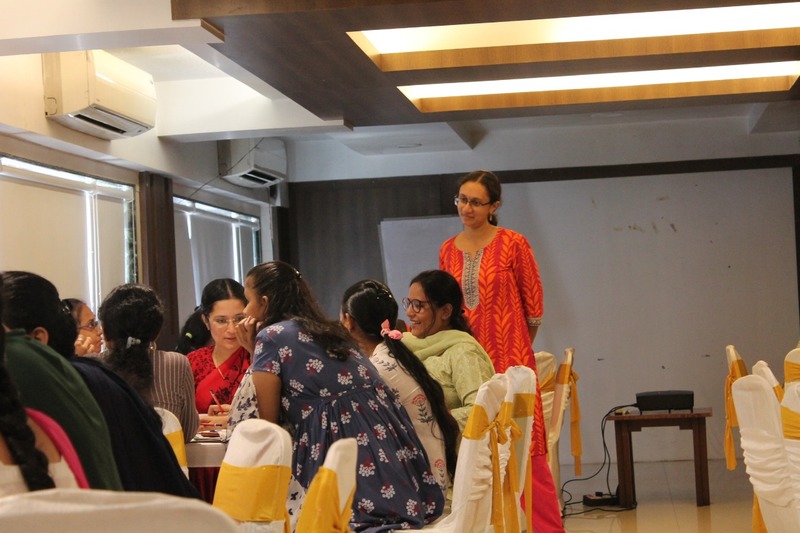 Varsha Seshan watches the prep for a play based on the book 'A Cloud of Trash'
For Mathematics, we read It's a Laddoo Party! enjoying the repetition and humour in the tale. Working with maths stories was an intriguing idea for many, one that they could not wait to take to their classrooms.
As a quick recall activity for vocabulary, we also played a ballgame. When a ball is thrown to a participant, s/he must quickly say a word that is clearly related to one of the four stories we read. So we remembered what Neema ate, recalled characters like Peter Uncle and Mihir, and discussed seasons of the year.
What happens next?
While I work with only the librarians, the proof of the pudding is, of course, in the eating. As the librarians do not have easy access to audio-visual equipment, working with StoryWeaver remains, for the moment, limited to schools that have computer labs with books downloaded on the systems. Children read independently – either using StoryWeaver offline or hard copies of books in the library. Eventually, I hope that infrastructural changes will allow librarians to use StoryWeaver to the fullest, including the Readalong feature and YouTube channel.
Yet, exposure to all this material has ensured multiple gains. For one, the librarians themselves have begun to read. Their purpose is clear: using stories actively in the library so as to move beyond the rather monotonous role of distributing and collecting books. Secondly, a theme-based approach allows them to look at books in their collections in a new light and create new books that then encourage reluctant readers. Thirdly, access to the same book in all three languages makes the act of reading less daunting, especially when it comes to reading in a language that is not one's mother tongue or first language.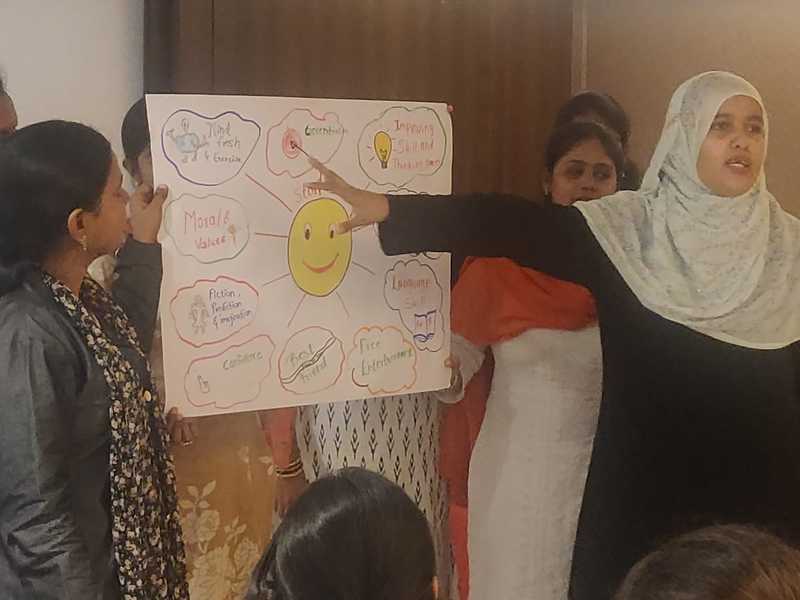 Librarians create charts based on stories discussed at the workshop.
And finally, feedback from the reading programme team at D-Mart is promising. Librarians and programme managers assure me that children now enjoy the books tremendously, and isn't that the greatest victory of all?
---
Do join the conversation by leaving your thoughts in the comments section below! You can also reach out to us through our social media channels: Facebook, Twitter and Instagram.
Be the first to comment.
---
Tenzin Choedon is a teacher, who is presently working as the headmistress at Mewoen Tsuglag Petoen School run by Sambhota Tibetan Schools Society under the Department of Education, CTA, Dharamsala. She loves reading and writing poetry. Her husband, Tenzin Dorjee has been working as the head of Traditional and Modern Academic Section, Department of Education, CTA since June 2016.
In this blog post, the husband-wife duo write about being part of a translation sprint to translate storybooks into Tibetan for Pratham Books.
Our relation with Pratham Books had been really wonderful and we owe this to MES (Manjushri Educational Services) for providing us the opportunity to translate 5 of their STEM stories. Our relation became stronger later after the interactive session we had in the Tibet Fund office at Mcleod Ganj followed by another informal meeting at Dhauladhar, Dharamshala. Just recently we translated four of the stories on the theme 'Water' for Pratham Books. We are grateful to the Pratham Books team for believing in us for this important translation work.
On 3rd September, I along with five teachers and 25 students from our school had the opportunity to be part of a translation sprint during which we translated a total of 15 level 1 storybooks from Pratham Books with Mr. Buddha Kyab and Mr. Ngawang Tsetan (MES Team members). It was a wonderful experience.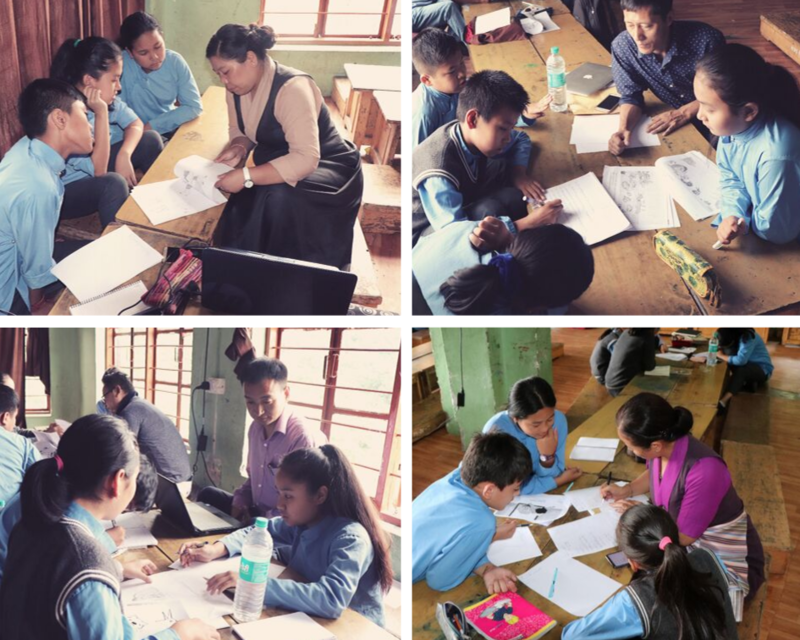 Pictures from the Tibetan translation sprint conducted by MES with teachers and students of Piteon school in Dharamshala.
Before being part of the translation team for the translation of STEM stories into Tibetan language, my husband and I had no experience of translating stories. Only after being involved in the translation work, many facts about translation work gradually unfolded for us. The translation of children storybooks may appear to be easy one for those who are not involved in the process but our past experiences had made one thing very clear - writing and translating children stories is not at all an easy task. It requires a lot of thoughtful considerations and patience to draft, reread, review and edit the story at your end as the translator before making the final draft to be reviewed by the reviewing team.
The most difficult part in translating a story from English to another language is deciding on a child-friendly language which does not affect the grammatical structure of the language or the flavour of the story. The most challenging part is the time you have to devote for the translation work but if you are interested then you will be able to meet this challenge happily. Moreover, to be able to do well in translating children stories one has to have a good understanding of children's language and their taste.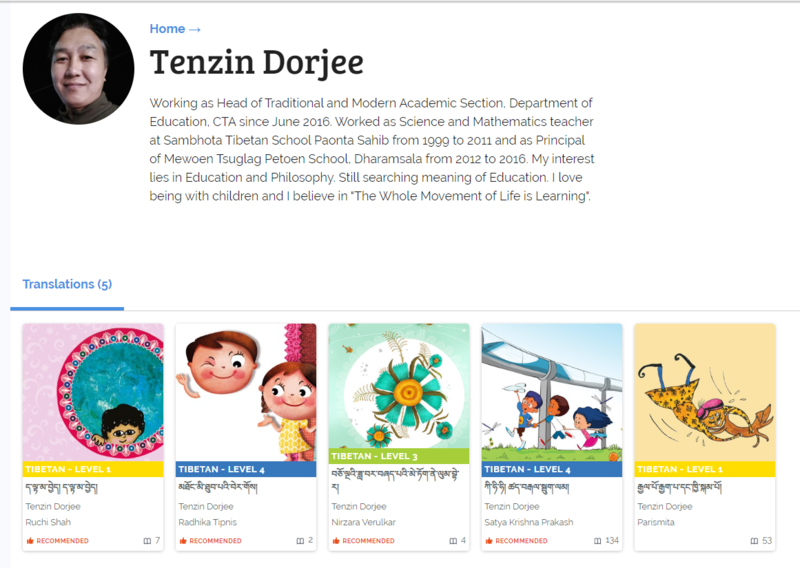 Stories translated by Tenzin Dorjee into Tibetan
Being a part of the translation team for STEM stories and our experience thereafter with Pratham Books had really changed our outlook towards children literature besides giving us a very rich learning experience. We are highly indebted and grateful to everyone involved in our journey as translators (beginners), though not full fledged. We are also grateful to our daughters for reading each of our translated stories as a trial for further changes before our final drafts, on behalf of the rest of the children. Their reading of the stories reflect their understanding, and this has been really very helpful in making the necessary changes that we as adults might have failed to see.
We thank Pratham Books for this wonderful initiative and for your contribution towards Children Literature. Lastly, we wish the whole team of Pratham Books a very Happy Translation Day!
---
We would love for you to join the conversation by leaving your thoughts in the comments section, or on social media: Facebook, Twitter, Instagram.
Be the first to comment.
---