Pratham Books (www.prathambooks.org) is a not-for-profit children's book publisher that was set up in 2004 to publish good quality storybooks in multiple languages to support reading acquisition among children. Our mission is to see 'a book in every child's hand' and we have distributed millions of books in print and digital formats and spread the joy of reading to millions of children in India and across the globe. Pratham Books has always pushed the boundaries when it comes to exploring innovative ways in which to create access to joyful storybooks and have been fortunate in finding partners to collaborate with who share this vision.
We are looking for a Director - Fundraising and Donor Relations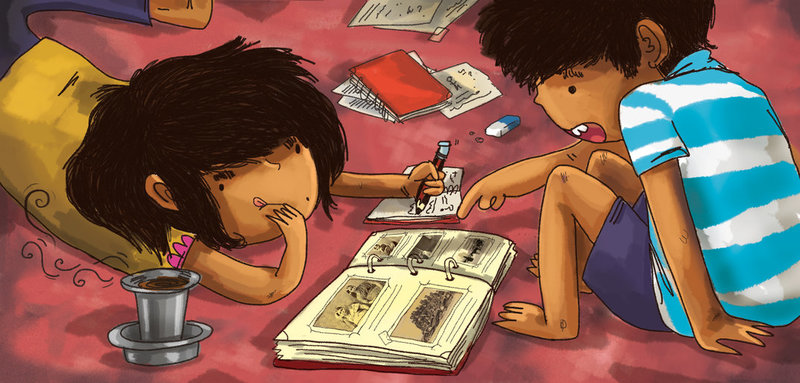 Illustration by Kaveri Gopalakrishnan from How old is Muttajji? by Roopa Pai
Pratham Books currently has multiple projects which are supported by various donors. We are looking for a Director - Fundraising and Donor Relations, who will lead our fundraising efforts and build sustainable relationships with donors. The candidate recruited will manage a team and be responsible for all decisions on fundraising and donor management.
Key Responsibilities:
Lead and manage the end to end process of fundraising and donor relations, which includes the following:
Planning and strategizing yearly fundraising goals
Establishing a strategic and systematic focus on closing multi‐year commitments with potential leads and donors (Corporates and Foundations)
Researching grant opportunities and developing proposals for Foundations
Identifying funding opportunities via awards
Building and maintaining relationships with existing donors and ensure timely reporting
Managing volunteering engagements with donors
Implementing fundraising campaigns from time to time
Managing our crowdfunding platform www.donateabook.org.in
Required skills:
8 to 12 years of experience in Fundraising and Donor Relations at a non-profit organization or similar experience in managing CSR activities
Excellent writing and presentation skills
Well networked in the donor community
Is a self-starter, displays initiative and drive for results
Has the ability to lead individuals and teams in setting and achieving challenging goals
Nice to have but not mandatory:
Previous experience of working in the education sector.
Location:
This is a full-time position in our Bangalore office.
Compensation:
Salary will be commensurate with qualifications and experience.
Write to us:
Email your resume with 'Director- Fundraising and Donor Relations' in the subject line to [email protected]
Be the first to comment.
---