FINALLY! The results for Pratham Books' Retell, Remix and Rejoice contest 2019 are here! A big thank you to all the participants for taking part, and being super patient with us as the judges read through each of your wonderful stories.

This year, we received 70 entries. It's magical to witness the increase in the number and variety of language entries! English entries leading with 37 count definitely did not dim the light of the language entries which were 13, 6, 5, 4, 3 and 2 for languages Hindi, Urdu, Tamil, Kannada, Bengali and Marathi, respectively.
The lovely stories were graded with much patience and difficulty (they cut really close!) by the amazing team of editors at Pratham Books! They read and re-read the bunch and came up with the three top stories.
Many congratulations to… drum roll please!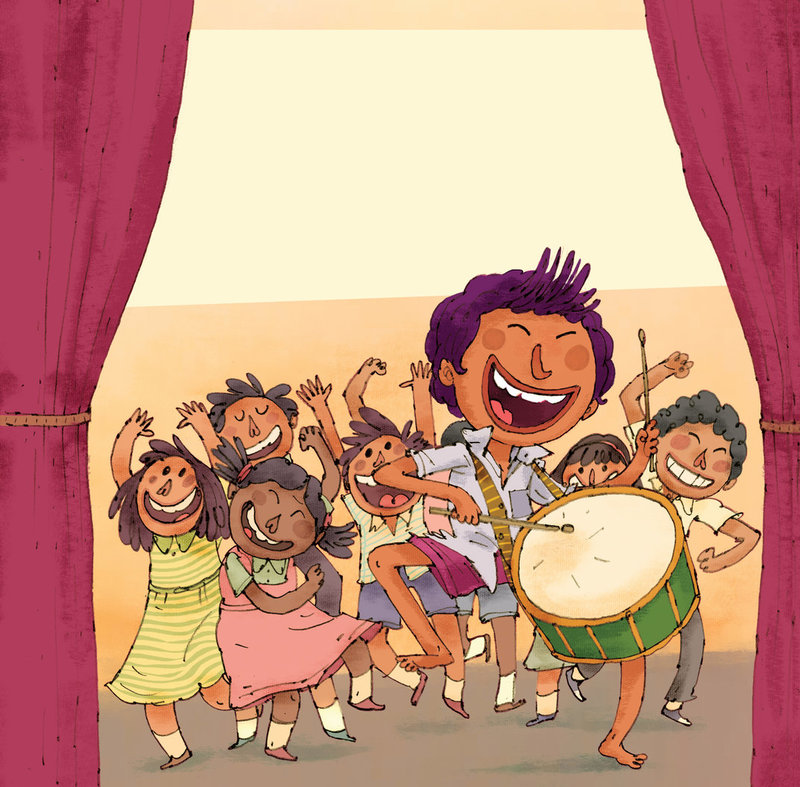 This illustration by Rajiv Eipe originally appeared in the print version of 'The Boy and the Drum' by Pratham Books.
Aru for The Mehendi Boy (English)
Bhakti Verma for Ek Kahani ki Kahani (Hindi)
Aparna Chaubey for Agali Khiladi (Hindi)
Each finalist will receive a gift hamper of books from Pratham Books and will have a one-on-one feedback session with a Pratham Books editor. One final story will then be chosen for illustration.
You shall hear from us shortly.
comment (1)
---