We are excited to mark International Day of the Girl 2021 and World Space Week with the launch of a very special collaboration with mEducation Alliance, #InspirationSTEM, a campaign designed to celebrate and support young girls to pursue STEM education and careers — including those focused on space.
With this initiative, StoryWeaver hopes to inspire engagement with STEM themes using relatable storybooks, encouraging girls to continue aspiring.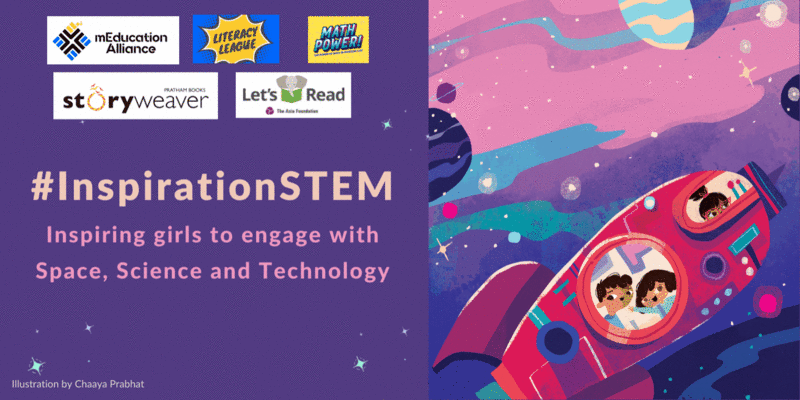 We are thrilled to kickstart this campaign with 'Gul in Space'. A level 3 storybook written by Richa Jha and illustrated by Lavanya Karthik.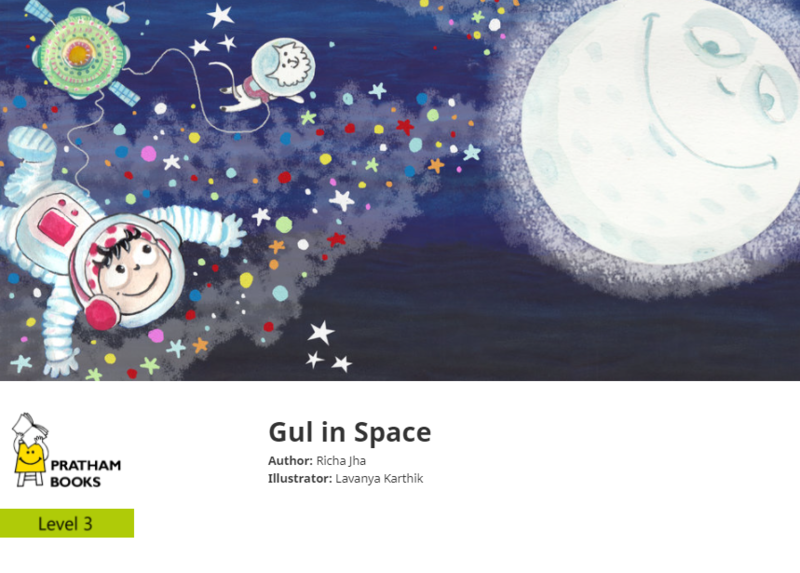 What would you like to do on your birthday? How about taking a walk in OUTER SPACE! Here's a story that will make you jump with joy… and if there's no gravity under you, you might just stay exactly where you are! Get ready to explore space with Astronaut Gul.
Gul, the protagonist, is a young girl who dreams about going to space. When an opportunity presents itself in front of her, she takes it without waiting for any permission from anyone. Her actions are inspiring to children, encouraging them to invest in their dreams. The poetic language in the book captures the sheer joy and excitement experienced by someone who manages to fulfil their dream, subtly but effectively invoking the readers. The illustrations further connect readers to the concepts and way of life about space.
Read 'Gul in Space' here.
Be a part of this year-long engagement with StoryWeaver and the #InspirationSTEM campaign!
For more details about the #InspirationSTEM campaign, visit the mEducation Alliance page here.
comments (2)
---
Written by Pallavi Krishnan
We are incredibly proud to share that Pratham Books' StoryWeaver is a winner at the mBillionth Awards South Asia 2019-2020 in the Learning and Education category.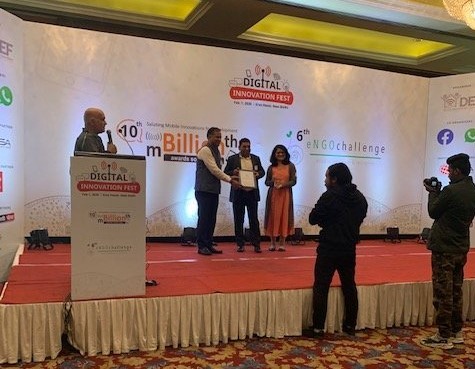 With the rapid increase in penetration of mobile technology across almost all socio-economic strata around the world, the mobile phone has emerged as the most powerful digital tool for empowerment across the world. This is more so in South Asia, Asia Pacific and other parts of the developing world.
Recognising this phenomenon, in 2010, Digital Empowerment Foundation (DEF) launched the mBillionth Awards South Asia to highlight, recognise, and reward best practices, excellence and innovations in the development and usage of mobile phone applications. With the theme of "Smart Phones to Smart Communities", the award looks at mobile applications which can create transformative content and services and help engender remarkable and long-term changes in the lives and livelihoods of people, especially the underserved and socio-economically disadvantaged section.
The Learning and Education category recognises the use of mobile applications that empower the education sector and serve the needs of learners to acquire knowledge and skills. The aim is to identify and honour applications that try to transform schools, universities and other educational institutions through interactive, personalised and distributed learning resources; address the learning needs of all, and create active e-Learning communities.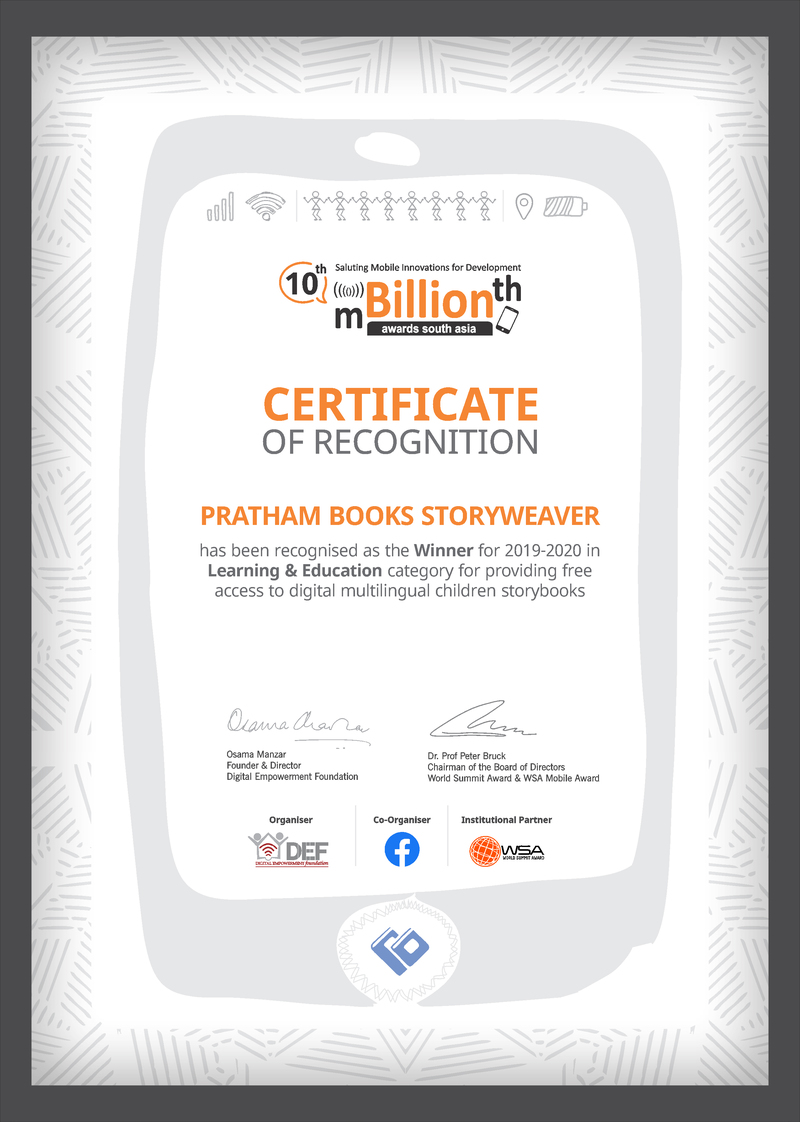 Suzanne Singh, Chairperson Pratham Books, Himanshu Giri, CEO Pratham Books and Anamika Radhakrishnan, Senior Product Manager, StoryWeaver attended the 10th mBillionth Award Gala 2019 at The Eros Hotel, Nehru Place, New Delhi on February 1st, 2020.
Be the first to comment.
---
Imagine if the language you speak to your friends, think your funniest thoughts in and dream your bravest dreams in, is hardly known in your own country, and might even reach an early death in two decades. To ward off this isolation acutely felt by Kora and Santali, tribal languages spoken in communities across West Bengal and Odisha, Suchana has been working towards their preservation with quiet determination fuelled by their love for literacy and a zeal for preserving adivasi languages.
Suchana, a 10 year old community group, works in Birbhum, W. Bengal towards the education of pre-school to class 10 children from Santal and Kora adivasi communities. Suchana knows that when education knocks at your door, it must come in a language that you understand. Entering a school room can be daunting for a child from an adivasi background as she or he is expected to know a state-language that they or their family have never learnt, or have been denied access to. Our education system is missing out on a huge cultural opportunity here by not being inclusive of more languages, and thus not reaching out to children who need education the most. This tragedy of education not benefitting children who are trying to break centuries-old shackles of being looked down upon as an adivasi is profound.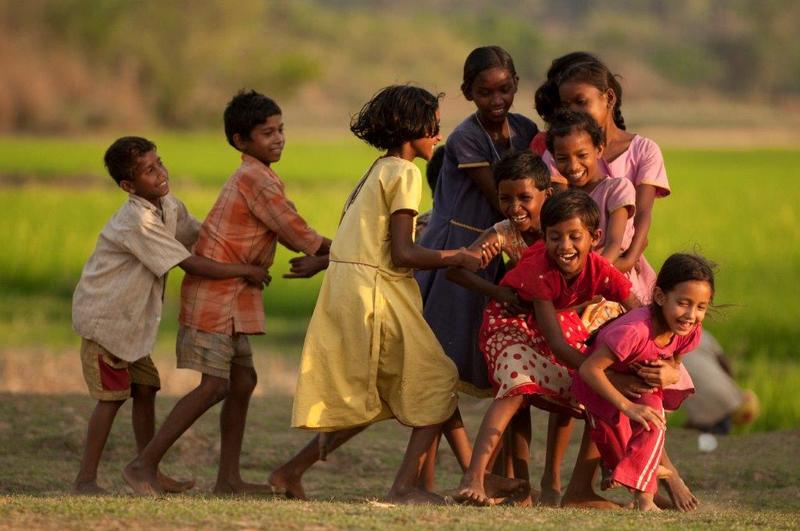 This is where Suchana steps in to ensure 'Right to Education'. They have made it their mission to make sure that Kora and Santali are looked upon as legitimate, literacy-inducing languages, and that 'adivasi school going kids' can just be school going kids. They aim to sustain cultural identities and promote literacy among the tribal and underprivileged communities through their education programs. As far as they know, they are the first organization to have created children's books, or in fact any books at all, in Kora.
One of their key educational initiatives, Mobile Library, was started in 2011 with children of 6 villages. Today, the library travels in two vehicles, covers 25 villages and has 1135 members. It consists of books that are written in multiple languages, especially in the tribal languages (Kora and Santali) that children can relate to and learn in. Children who have never held story books in their hands or understood their importance now have access to joyful reading material that's related to their education and growth, along with creativity and imagination.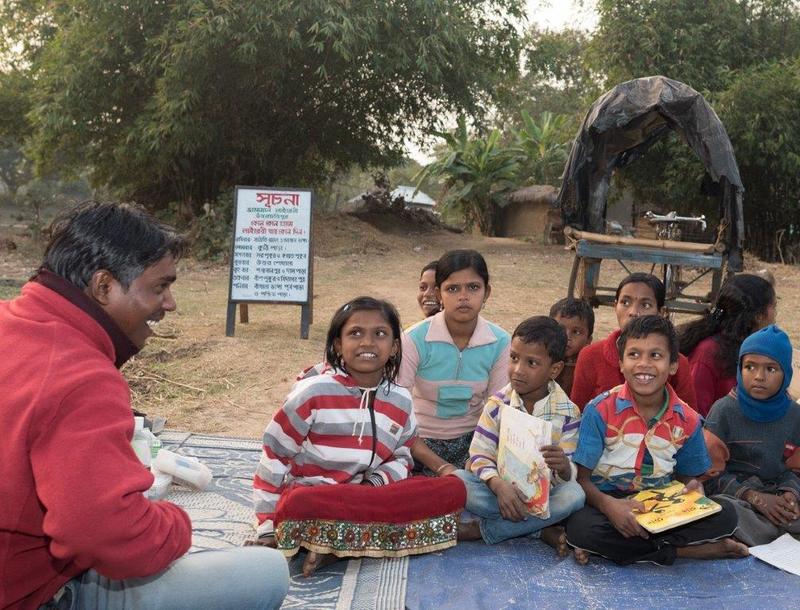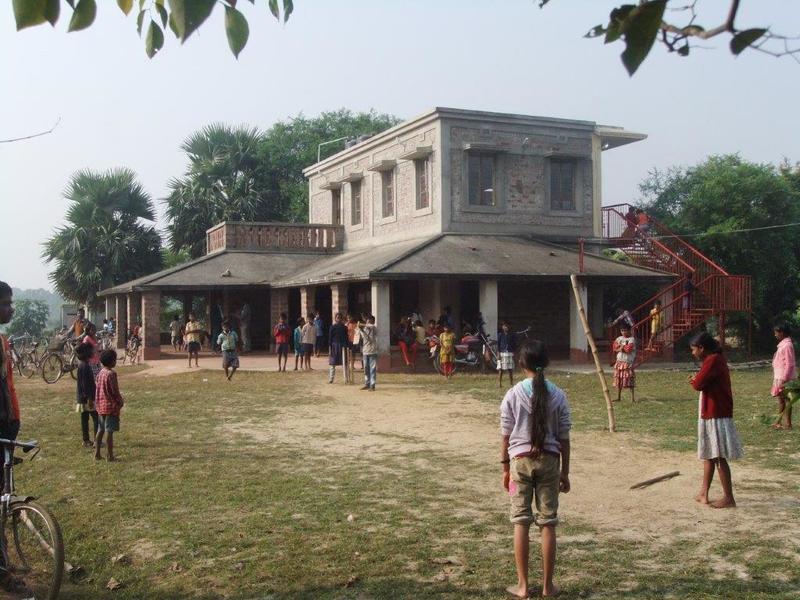 Kirsty Milward, Founder of Suchana, says, "In Santali and Kora – and other adivasi languages – there is no children's literature at all. This is at least partly because until the current generation, most adivasi children did not go to school. Among the (still quite young) mothers of Suchana's current adivasi students, for example, 80% never went to school at all. So where was the need for children's books in those languages?"
We are proud of our association with Suchana. The organisation's teacher-translators have been able to develop supplementary reading materials in Kora and Santali at a much faster and prominent way through StoryWeaver. Currently, 27 Kora books and 19 Santali, both in Bengali script are on StoryWeaver. Suchana has printed 10,000 copies of these books for their mobile library and are exploring loading e-books onto SD cards to disseminate stories on low cost mobile phones.
It's a huge step for languages that were near obscurity and oblivion, to be suddenly sailing the digital waves and ready to be accessed by the whole world in the form of beautiful stories. Read these stories in Bengali script in the tribal languages of Kora and Santali.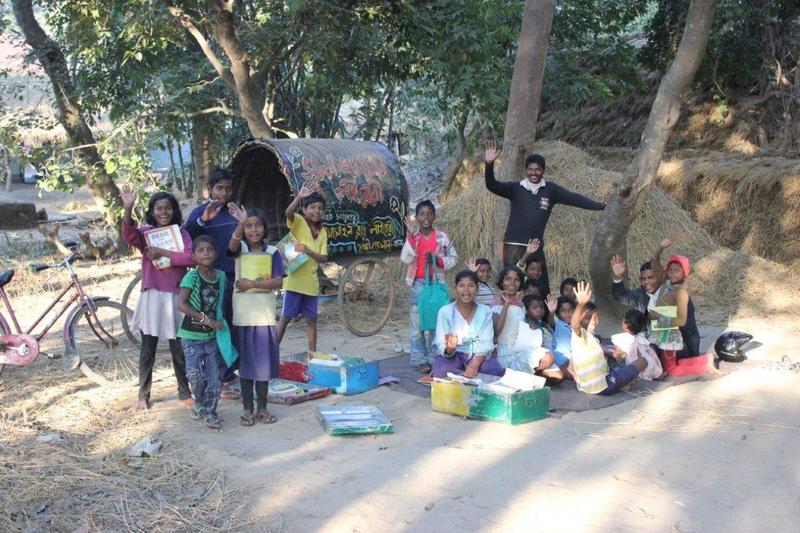 ---
comment (1)
---