1. Put a face to that name!
Click on your name on the top right of the menu. Select "Dashboard" from the drop-down. You should see "My Details" - everything you'd like your audience to know about you! First off, upload a picture of yourself!
2. Tell us a little bit about yourself, will you?
See that field marked "Profile Description"? Fill the box with a short description of yourself. Things you like. Stuff you loathe. You get the drift.
3. Where do you live on the web?
Have a website? A portfolio? A social media footprint that will help people know more about your creative accomplishments? Just fill in the address in the box labelled "Website."
Just one last thing - hit "Submit," and your brilliant, updated profile goes live. Enjoy!
Take a look at author Roopa Pai's profile page below for some inspiration!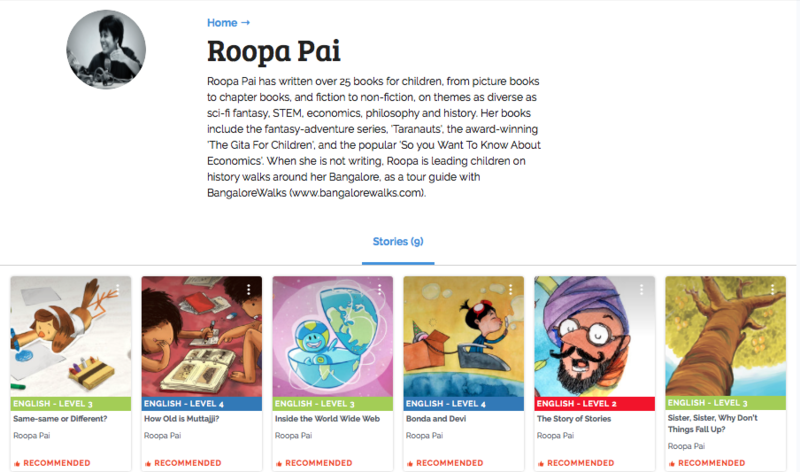 Be the first to comment.
---