We are excited to mark International Day of the Girl 2021 and World Space Week with the launch of a very special collaboration with mEducation Alliance, #InspirationSTEM, a campaign designed to celebrate and support young girls to pursue STEM education and careers — including those focused on space.
With this initiative, StoryWeaver hopes to inspire engagement with STEM themes using relatable storybooks, encouraging girls to continue aspiring.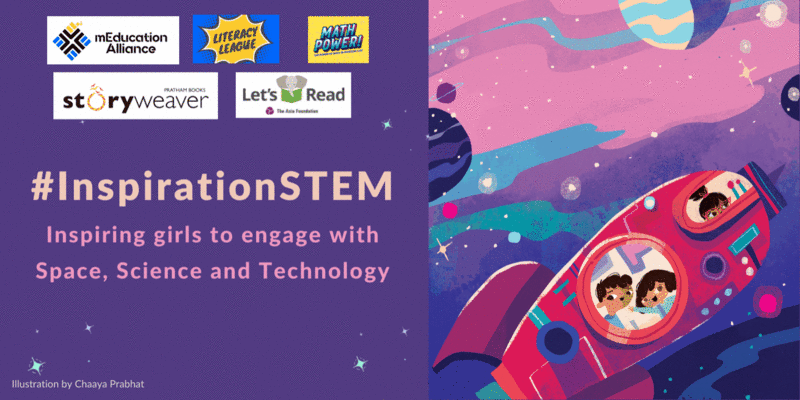 We are thrilled to kickstart this campaign with 'Gul in Space'. A level 3 storybook written by Richa Jha and illustrated by Lavanya Karthik.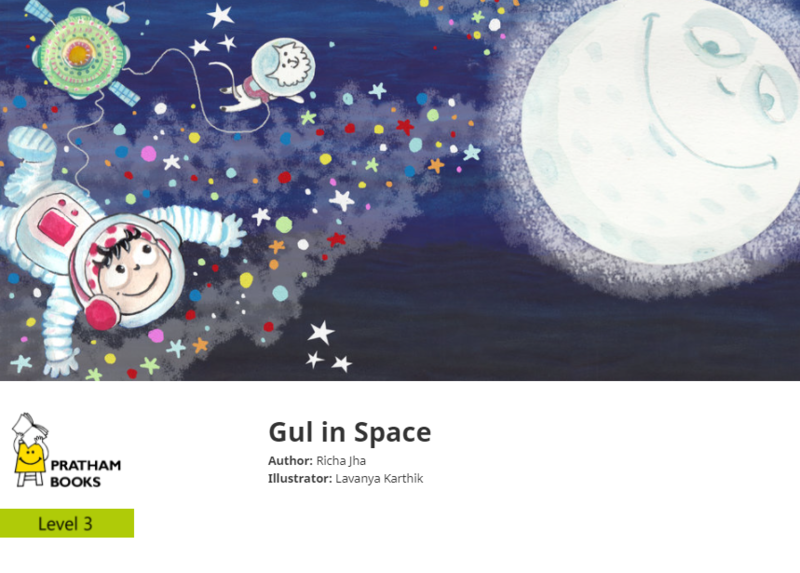 What would you like to do on your birthday? How about taking a walk in OUTER SPACE! Here's a story that will make you jump with joy… and if there's no gravity under you, you might just stay exactly where you are! Get ready to explore space with Astronaut Gul.
Gul, the protagonist, is a young girl who dreams about going to space. When an opportunity presents itself in front of her, she takes it without waiting for any permission from anyone. Her actions are inspiring to children, encouraging them to invest in their dreams. The poetic language in the book captures the sheer joy and excitement experienced by someone who manages to fulfil their dream, subtly but effectively invoking the readers. The illustrations further connect readers to the concepts and way of life about space.
Read 'Gul in Space' here.
Be a part of this year-long engagement with StoryWeaver and the #InspirationSTEM campaign!
For more details about the #InspirationSTEM campaign, visit the mEducation Alliance page here.
comments (2)
---