Radha Rangarajan, author of Keya's Day at the Beach, is usually found lost in either a forest or a book. A photographer, Radha dabbles in filmmaking, art, and writing. She's a natural history buff and is partial to elephants, fungi, owls, and trees. She posts as @radharangarajan on Instagram.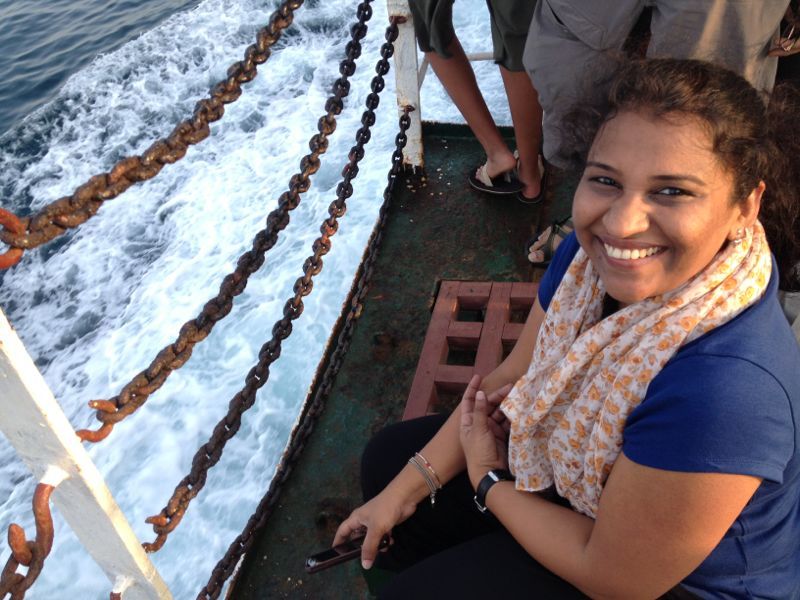 Photograph by Arati Kumar-Rao
Fans of her beautiful photographs of various intriguing animals, and her children's book on different kinds of crabs, we sent her some questions to answer.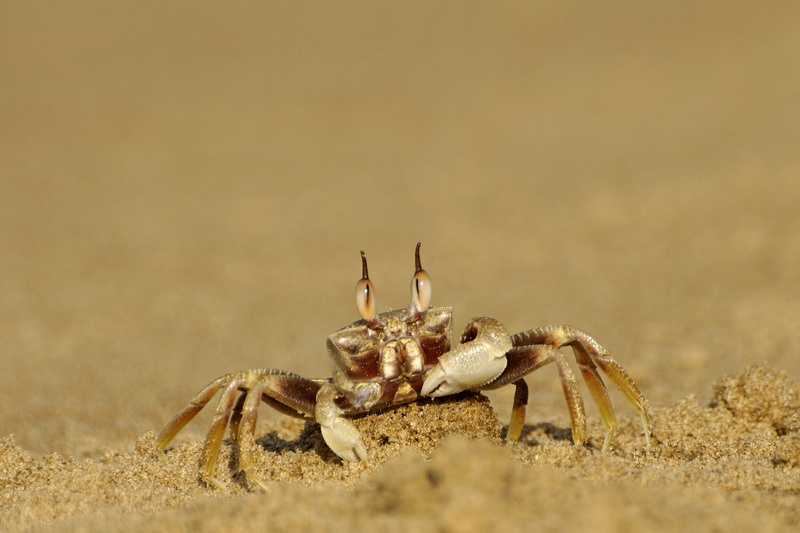 Read on to know more about Keya – the central character in Keya's Day at the Beach – and how she came into being.
How was Keya's Day at the Beach conceived?
I took a fancy to photographing crabs after a trip to the Andamans in early 2013. Later, I had to visit Devbagh Island in Karwar for a story on mangrove plant species. What I saw there left me astounded. There were several thousands of Soldier Crabs out on the beach at low tide everyday. Along with them, I saw hundreds of Ghost Crabs, Fiddler Crabs, Sand Bubbler Crabs and many more. I ended up spending all my time wandering about the beach at low tide, observing them. At the time, I wanted to try my hand at filmmaking and decided to work on a short film on crabs for JLR Explore. I went back to Karwar with two friends and we spent some glorious days filming and photographing crabs.
Bijal Vachharajani happened to watch this short film, Crabs of Karwar, at the Moving Waters Film Festival here in Bangalore and suggested that I write a book for children. That is how I ended up writing about crabs!
All the research and photographs for Keya's story came from my filming and photography project. I didn't have to do any extra/specific research while writing because a lot of work had gone into writing the script for the film.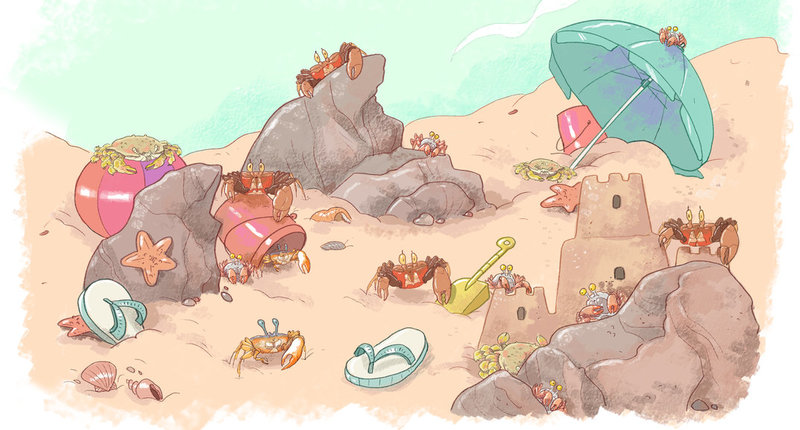 What kind of reactions do you hope this story will inspire in children?
When one says 'crabs', the first thing that most people think of is seafood. This instant recall is very hardwired into us, and that is what I wanted to challenge, with my film and now this book. Before they are thought of as a form of food, I would love it if they are thought of as wildlife, as wild as a spider, a fish, a bird or an elephant - that they have specific behaviours, mannerisms, seasonality, etc. And I hope that children who read this book will try to relate to them as wildlife first.
What qualities do you think children will notice in Keya?
Keya is a bright, curious child and asks many questions, just like all the children we know! I think and hope that they will be able to associate these qualities with her.
What are some wildlife books for children that you have enjoyed?
M Krishnan's Book of Beasts: An A to Z Rhyming Bestiary is one of my all time favourite books for children; the verses are simply delightful.
I happened to read Charlotte's Web very recently and I am fascinated by how beautifully EB White describes Charlotte, the spider's webs and her behaviour.
The Harry Potter series has some of the best and detailed narratives around animals - imaginary or not. Dragons, phoenixes, hippogriffs, blast-ended skrewts, unicorns, basilisks, thestrals, nifflers, pygmy puffs, acromantulas - it is an amazing world. And apart from all these magical creatures, there are so many owls!
What advice would you give to children who want to be a wildlife photographer like you?
Wildlife and nature photography is a wonderful hobby and is an enriching experience. One doesn't have to go far to find wildlife, because there are many forms that live around and among us. A simple walk in the garden can be a lesson in natural history if one pays attention to every leaf, twig, stone and sound. And this is most important because a good understanding of the subjects we intend to photograph makes the photographs better and more meaningful.
Do you have a favourite crab?
I absolutely love and adore hermit crabs. They are the crabs I first observed and photographed when I went to the Andamans and my crab-journey began from there. Hermit crabs are not true crabs - while other crabs have a fixed, hard shell, hermit crabs have soft shells. To protect themselves from heat and predation, they use shells that have been abandoned by other molluscs and wear them like armour; it is as if they are walking around with portable homes on their backs. Not only do they look cute, their behaviour when they are with fellow hermit crabs, and when they are looking for bigger and better shells to fit into is very very interesting.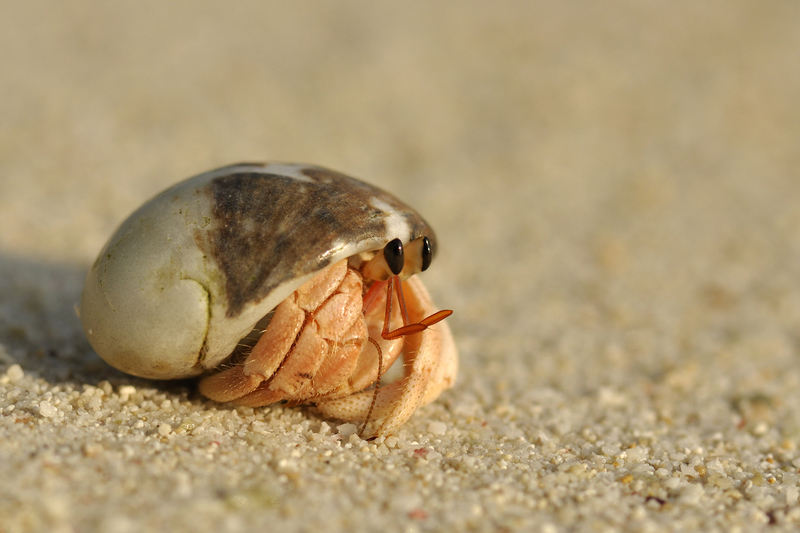 You can read Keya's Day at the Beach on StoryWeaver for free. This story is also available in Kannada, Marathi, Tamil and Hindi.
Be the first to comment.
---