"Open source is a philosophy and a movement, and what makes open source thrive is the community that grows up around it." says Abby Kerns in The Newstack. Community has no physical or geographical definition but rather is defined by a shared attitude, interest and goal and spans geography, religion and political affiliations. Stories are the soul of open-source platforms, which prompt children to rapid fluency in their mother tongue, before they can read simple sentences in English.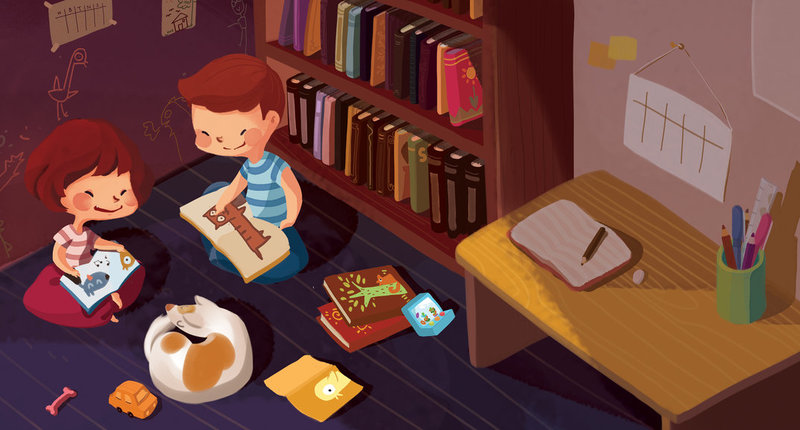 Illustration by Huynh Thi Kim Lien for 'Don't Wake the Baby!'
Pratham Books' StoryWeaver and Room to Read are partnering to combine the power of open, community and stories so that children can read over 400 storybooks in English, Bengali, Chinyanja, Chitonga, Hindi, Khmer, Lao, Marathi, Nepali, Sepedi, Sinhala, SiSwati, Kiswahili, Tamil, and Vietnamese. "Room to Read and Pratham Books share a common commitment to providing underserved children with high quality storybooks. We are delighted to have Room to Read's books on our digital platform, StoryWeaver, which are now available under open licences, so that children everywhere can discover the joy of reading", says Suzanne Singh, Chairperson Pratham Books.
Room to Read is a non-profit organization that seeks to transform the lives of millions of children in low-income countries by focusing on literacy and gender equality in education. Founded on the belief that "world change starts with educated children," the organization focuses on working in collaboration with local communities, partner organizations and governments to develop literacy skills and a habit of reading among primary school children.
They have partnered with StoryWeaver to publish 200 of their original language titles and their English versions on the StoryWeaver platform under the Creative Commons CC BY 4.0 license. The StoryWeaver team has worked closely with Room to Read on editing these titles for publishing in Engalish, doing image enhancements and migrating the books to the platform. Alisha Berger, Global Publisher at Room to Read says "We are thrilled to partner with Pratham Books' StoryWeaver to bring our books into the digital space for the first time. We hope these 400 openly-licensed books will inspire, motivate, and share the joy of reading with the wide and engaged audience on Storyweaver, as well as showcase Room to Read's 20-year commitment to making exciting and fun books for children in their local languages."
Having these storybooks under the CC BY license on StoryWeaver takes these Room to Read stories to a larger audience, worldwide. At the same time, it gives the StoryWeaver community new stories to read and translate, thereby giving children around the world access to more stories in their mother tongue. Many of these stories have already been versioned into other languages like Punjabi, Filipino, Malayalam, French, Italian and others. Here's hoping the stories continue to grow so as to put a book in every child's hand.
If you would like to partner with us please write to [email protected]
Be the first to comment.
---