"The Book Illustrators Gallery (BIG) is a display of diverse collections of works by illustrators and artists from Singapore and the region, featuring both published and unpublished art pieces. BIG not only presents quality artworks for the public to enjoy and appreciate, it also acknowledges and promotes the works of talented illustrators and artists in the region!"
We were so excited and pleased to hear illustrators we collaborated with on our digital-first STEM books have been selected to display their work at BIG 2017! Sunaina Coelho's art from 'Up World, Down World' , Kabini Amin's art for 'Dum Dum-a-Dum Biryani' and Vishnu M.Nair's illustrations from 'Satya, Watch Out!' will be displayed in the gallery this year.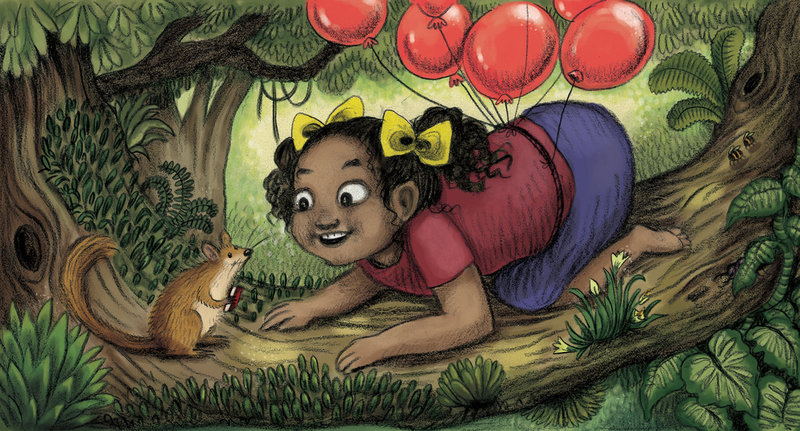 (An illustration by Sunaina Coelho from Padmaparna Ghosh's 'Up World, Down World'.)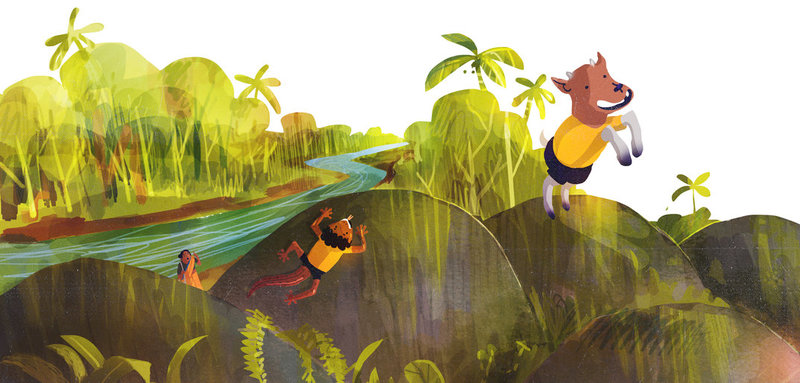 Vishnu M. Nair's vibrant illustrations bring young Satya's character to life in 'Satya, Watch Out!')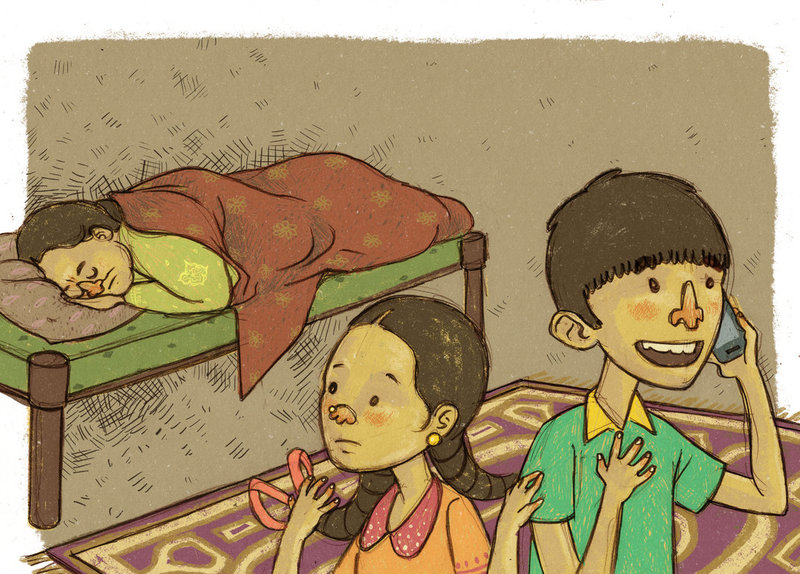 Kabini Amin's brother-sister team from 'Dum, Dum-a-Dum Biryani'
Also on display is illustrator Niloufer Wadia's work for Tulika Books. Niloufer is the magical illustrator who created 'निराली दादी' and brought the excitement of a friendly hockey match to life in 'A Perfect Match' by Ramendra Kumar.
Congratulations to all these talented illustrators!
You can read more about The Book Illustrator's Gallery here.
Be the first to comment.
---