This position has now been filled. Please keep following us on Social Media for more vacancies on the team!
Pratham Books is looking for a dynamic Kannada Language editor, having full command over written, spoken and grammatically correct Kannada language and expertise in the translation process. The person needs to have a live connect with Kannada language and literature. The person will be responsible for anchoring the process of book development from translation of the script in Kannada language to all the steps which are needed to get the print ready PDF. The person will lead a team of translators, reviewers and proof readers, will work with the language and design team and will be responsible for the timely execution of all the processes involved.

This is a job that requires excellent English - Kannada translation ability, language skills, attention to detail. It also requires an interest in children's literature and a creative understanding of child-friendly language. Clear communication and multitasking skills are a must.

Key Responsibilities:
Send out the original English scripts for Kannada translations. Give inputs to the translator, see if the review is needed and get the copy proof read. Sign off the final ready to print Kannada PDF.
Build a system to put the translation and correction processes in place.
Track the workflow, observe the timelines, identify the bottleneck and communicate.
Build a strong team of English- Kannada translators, reviewers and proof readers.
Ensure the quality of translated work
Keep in touch with the new trends and challenges in translation.
Identify language experts in Kannada and send some of the translations for quality check.
Qualifications:
Preferably a degree, in Literature/Journalism/Mass Communication/Media /Language (Kannada)
Experience of working in an editorial position in a publishing house and should have hands-on experience in translation, review, proofreading and production related processes.
Excellent communication skills in Kannada and English.
Sharp eyes to check copy
Ability to multi-task and be a team player
Good technology skills
Passion for children's literature
Nice to have but not mandatory: Experience in working with nonprofits.

Location: Position is based out of Bengaluru.

Salary: Will commensurate with experience. We are looking for a passionate individual who wants to be part of a team that is creating a new model in multilingual publishing to address the scarcity of books for children in need

Write to us: Email your resume with Language Editor, Kannada in the subject line to [email protected].

P.S - If you are shortlisted, you will hear back from us within 15 days of applying
Be the first to comment.
---
This position has been filled. Keep following us on Social Media for other openings in the team.
Pratham Books is a not-for-profit children's book publisher that was set up in 2004 to publish good quality, affordable books in many Indian languages. Our mission is to see 'a book in every child's hand' and we have spread the joy of reading to millions of children in India.
In the last 13 years we have published over 3000 books and printed over 14 million copies and 16 million storycards. In 2015, Pratham Books' increased its footprint by going digital. As an industry leader we were one of the first publishers in the country to open license our content. All this content in now available onStoryWeaver, our digital platform that hosts stories in 59 languages. The stories can be read, translated, versioned or downloaded for free. With both the print and digital initiatives being scaled, Pratham Books is looking for a Print Production Manager to take the lead of its print, production and digitization processes.
Job Description:
As a Print Production Manager you will be driving the management of a busy studio that can change from a quiet environment to one full of freelancers and multiple projects all running at the same time. Your job will be to manage the studio and production schedules as well as the day to day administrative responsibilities of running the studio of a reputed publishing house.
This is a job that requires attention to detail, organisation and time management. Clear communication and multitasking skills are a must.
We require an individual who is motivated, knows how to manage the requirements of book production that can require multiple cycles of reviews and adaptations for different platforms. Ability to prioritize workload to manage the studio schedule within the budgetary requirements.
You will work closely with the Editorial team to ensure timely delivery of all aspects of production for print and digital books - from layouts to pagination, optimizing image quality and proofreading to readying artworks, uploading digital books and QC (quality checking).
Key Responsibilities:
Coordinate with editorial groups to create the final files for production of both print and digital formats of our books
Upload the digital books on StoryWeaver
Prioritize and manage timely output
Supervise the design and production team
Develop work procedures, establish quality standards and be responsible for releasing the final files
Schedule daily studio workload, coordinate approvals from different teams, manage version control etc
Train and monitor studio staff in all relevant skill areas.
Liaison with cross functional teams
Maintain an efficient archiving system
Maintain accurate records of work in progress for billing
Must have:
7-8 years experience of working within a creative agency / publishing house
A working knowledge of Adobe Creative Suite
Experience in leading a mid-size team consisting of layout artists, DTP, Photoshop and artwork people
References to previous work
Salary: Subject to level of previous experience
Location: Delhi
Write to us: Interested candidates are requested to send in their resume to careers(at)prathambooks(dot)org
P.S. - If you are shortlisted, you will hear back from us within 15 days of applying
Be the first to comment.
---
Since its inception, Pratham Books has published a range of picture books that explore STEM (Science, Technology, Engineering and Math) topics in interesting ways. But it is since 2015 that we have been doing this in a much more focussed manner. The main reason for this was the realization that there aren't enough multilingual information books available for early readers in India. The fact that many children find science and math slightly daunting made this even more of an interesting challenge because we felt that we could help change this perception by creating fun, memorable books around STEM topics.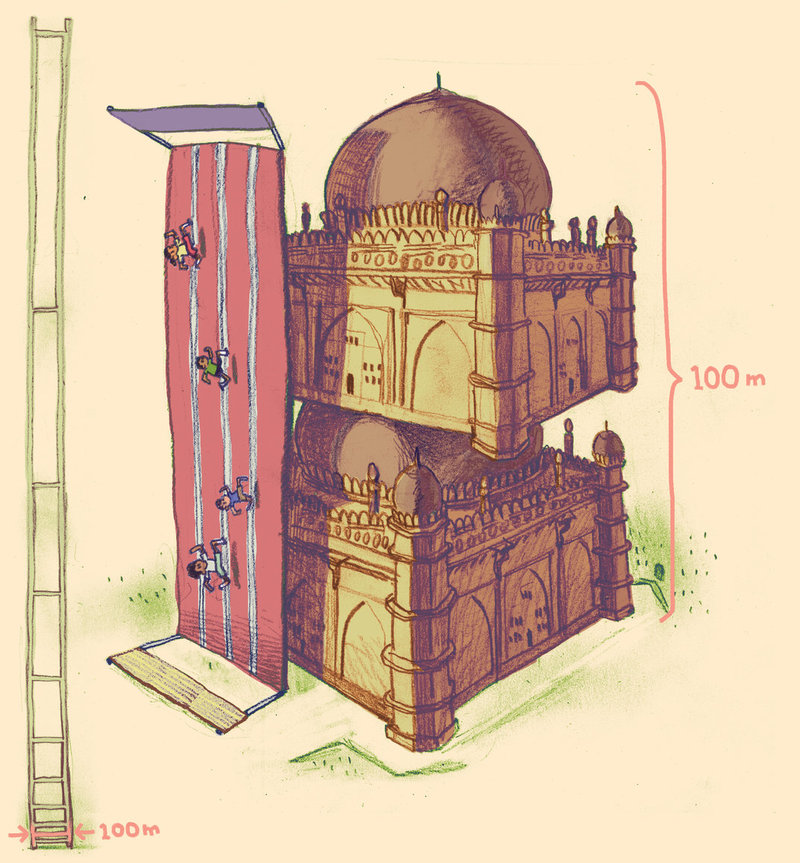 While we've been exploring a number of ways to introduce STEM topics to children, one of the biggest challenges has been to present information accurately, imaginatively and in a simple way without making it seem 'textbookish'. So it was essential that we paid attention to the narrative, plot and tone of each book so that children are drawn to it.

Since we work extensively with children from economically disadvantaged backgrounds, it is important that our books are relevant to these children. Conversations with partner organizations who work closely with these children reveal the need for simpler books as their reading fluencies are still developing. Bearing that in mind, our focus has been on creating simple books that encourage children to explore the world around them with an open mind, ask as many questions as they possibly can and find ways to apply their knowledge.

We continue to be keen to create STEM books, so we thought it might be interesting to highlight a few books that were created over the last couple of years, mainly as a way for us to reflect and share our learnings. So what worked?
Clarity of concept – An important aspect of a STEM book is its ability to demonstrate the concept clearly. I Spy! (by Samvida Venkatesh & Sandhya Prabhat) explains the concept of subtraction wonderfully - using play and humour.
Simplicity – Most of our conversations with our outreach partners lead us to the same conclusion: the need for simpler books that match the reading levels of the children we work with. Sunando Chakraborty's Sniffles, a story about how flu spreads, is an excellent example of this. Also, we adore the central character of this book. Satya, Watch Out! is another good example of simplicity of narrative and plot.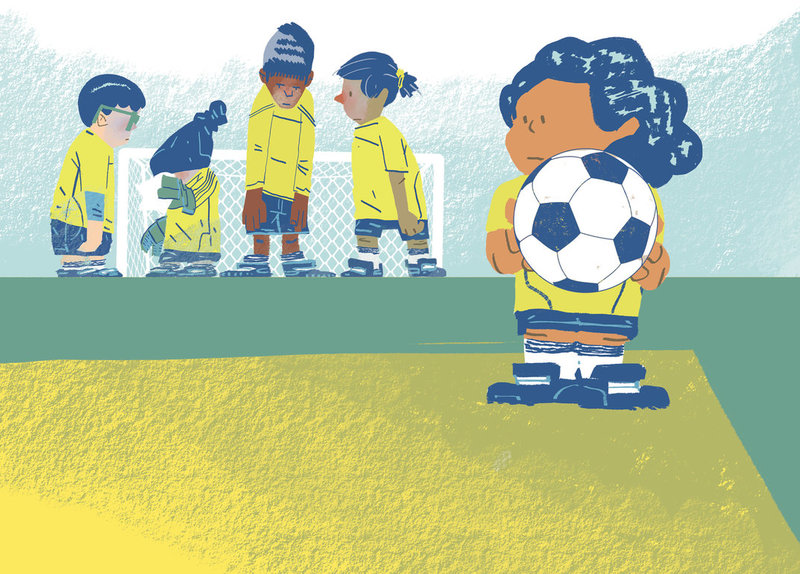 Good storytelling – Jadav and the Tree-Place won the Best Digital Book award at the Publishing Next conference last year. This story – about forester Jadav 'Payeng' Molai - stood out for us as well mainly because it is an inspiring story narrated powerfully by Vinayak Varma.
Using humour – Rajiv Eipe's Ammachi's Amazing Machines has been a big hit with our readers for many reasons! But one reason for its popularity is the gentle humour that runs through the story, especially in the art. While it can be challenging to include humour in STEM books (imagine having done this in a story about simple machines!), we can tell you that it works wonders.
Seamlessly blending fiction and non-fiction – It isn't easy to strike the right balance between fiction and fact, so we were delighted to publish A Butterfly Smile (by Mathangi Subramanian & Lavanya Naidu) which has managed to achieve this. In this, a girl who is new to the city shares her knowledge of butterflies with her classmates and also learns new facts about them. At the same time, it highlights migration due to environmental and economic reasons. Another story that managed to do this successfully is Dum Dum-a-Dum Biryani! (by Gayathri Tirthapura & Kabini Amin) which explores the fascinating relationship between math and cooking.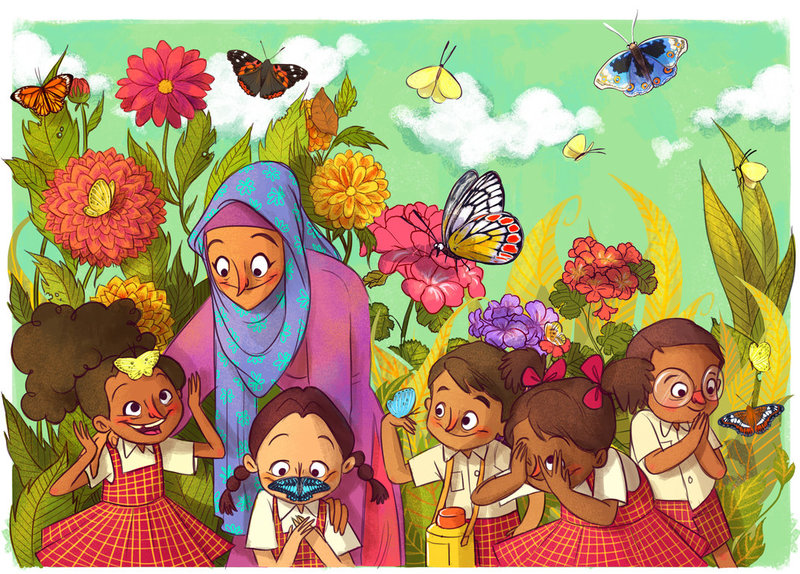 Widening the imagination – What better way to talk about this than directing you to How Far is Far? A book about distances, big numbers and measurement, Sukanya Sinha and Vishnu M Nair have created an exceptional math book which stays true to the core ideas of math: play and exploration.
Memorable characters – Being able to create characters that stick in our memory is an admirable skill. Including memorable characters naturally makes it easier for children to retain the concept and story. In that regard, some of our favourite characters are: the quirky grandmother from How Old is Muttajj? (by Roopa Pai & Kaveri Gopalakrishnan), the endearing gharial from Ghum-Ghum Gharial's Glorious Adventure (by Aparna Kapur & Roshan K), adventurous Arya from Arya in the Cockpit (by Nandita Jayaraj & Upamanyu Bhattacharyya) and the perpetually hungry Neema from Bijal Vachharajani and Priya Kuriyan's What's Neema Eating Today?.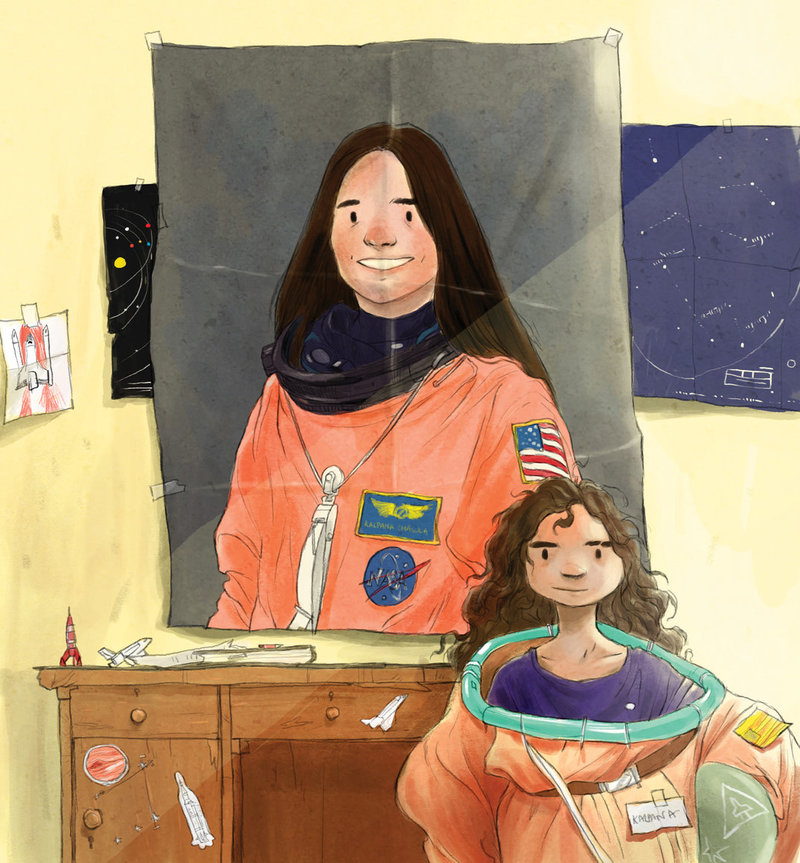 Reinforcing the concept through activities – In the case of STEM books, it's very helpful to have fun, practical activities at the end of the book. Children seem to enjoy this as it allows them to engage with the concept in a real way and not be passive consumers of information. A Butterfly Smile has a really fun activity at the end of the story. We've been told by teachers that How Old is Muttajji? was well received because children enjoyed the interactive nature of the narrative which challenged them to think, much like solving a puzzle.
Pure non-fiction – Although we haven't done much in terms of straightforward non-fiction, we are beginning to see the massive potential of this. The only reason we didn't do much of this is for the fear of seeming 'textbookish'. But the response to books like How Does Toothpaste Get Into the Tube? (by Veena Prasad & Rajiv Eipe) has made us realize that we should look at publishing more of these. This book has certainly done well in choosing the right question – a question that is likely to baffle us, and one that doesn't have very obvious answers.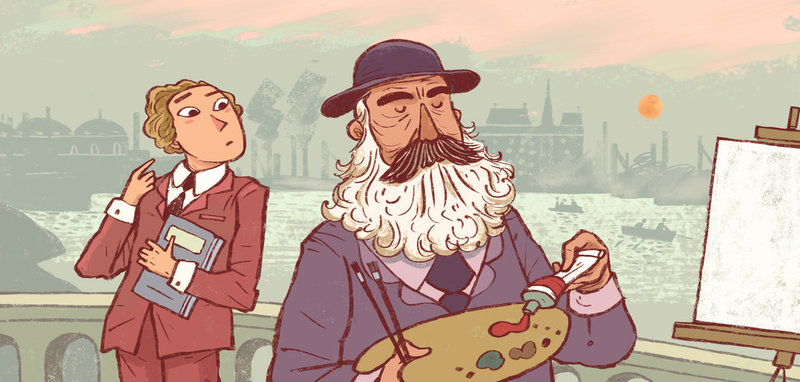 Ability to relate – Some of the stories that children have quickly taken to are the ones that they find easy to relate to. For instance, One by Two (by Maya Bisineer & Shreya Sen) which is essentially about division but involves a lot of food sharing which is familiar to most of us.
Fascinating topics – Very often, finding a theme that is of interest to children is half the battle. Of course, this is an old trick! But, it's a useful one – especially for STEM stories. Just last year, we commissioned Gul in Space (by Richa Jha & Lavanya Karthik) and Kaakaasaurus (by Shalini Srinivasan & Prabha Mallya) because... well, space and dinosaurs!
Good for Read Aloud – We decided to include this point only because we find that a lot of our books are read aloud in schools. So it's always wonderful to have STEM stories that are fun to read aloud. A perfect example of this is Anupama Ajinkya Apte's Gulli's Box of Things - a STEM book we published a few years ago (in print).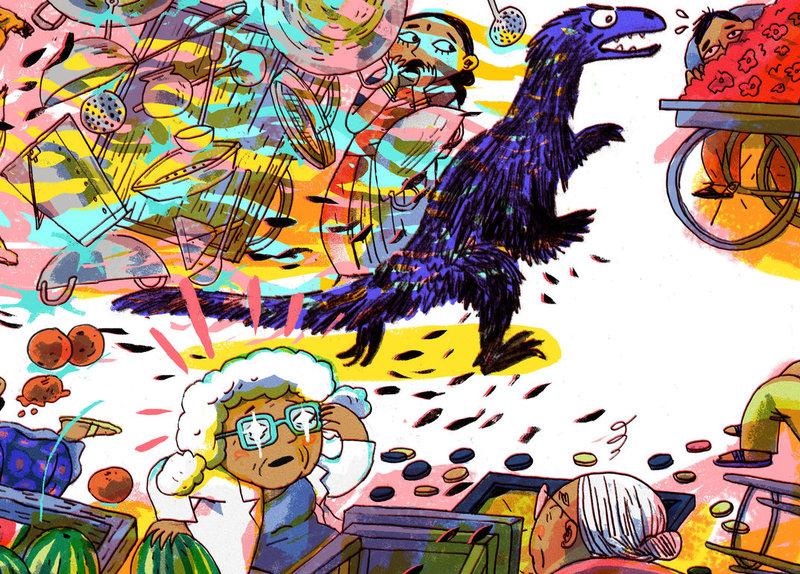 All the STEM books that are mentioned here are available for free on StoryWeaver in English, Hindi, Marathi, Kannada and Tamil.
Be the first to comment.
---