TinyTales is a performing arts initiative invested in taking stories to children through the medium of theatre.
The TinyTales team consists of three theatre graduates and storytellers: Kalpesh, Pratiksha & Santosh whose journey began when QUEST (Quality Education Support Trust) announced a Goshtrang fellowship to work with children in Ashramshala, Sonale village (District Palghar).
"We applied for the fellowship and through it we were able to perform stories for children in several schools," shared Kalpesh. "Interactions with the children made us realise how the sessions affected them, and we decided that the experience shouldn't be restricted to children in one region. We felt the need to reach out to more children in more schools in more villages."
The outcome of this strong belief was TinyTales.
"Today, because of their hectic schedules, children do not have the free time to go and watch plays. So we decided to take the plays to them. We do not need a professional stage with sounds and lights; we improvise to present our stories wherever possible. In classrooms, under trees or even on playgrounds. We only need some space and enthusiastic kids as an audience."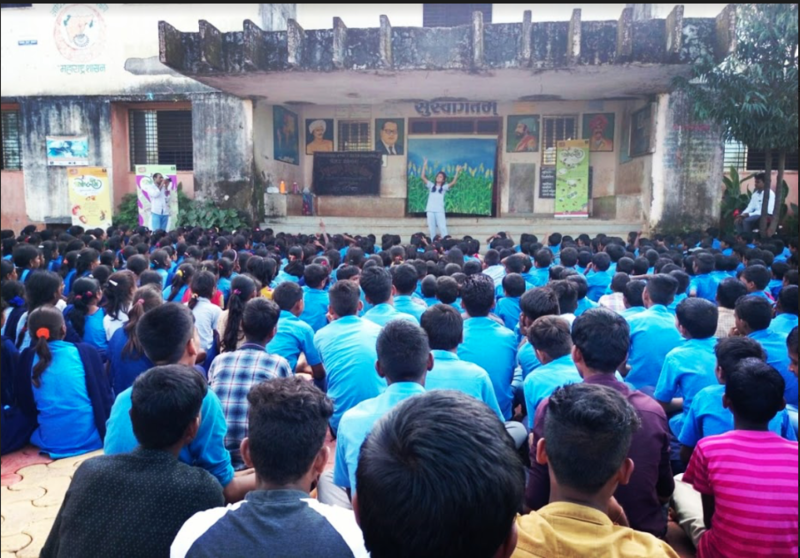 After 90+ shows, TinyTales realised that while listening to and watching stories, children get emotionally involved with them. "They laugh with us, they cry with us. This joy of learning together is really immense." said Kalpesh. "Adding a visual element to storytelling not only strengthens the audience's imagination but also subtly demonstrates the spirit of teamwork, which is the base of any theatre activity." Though theatre is at its heart a form of entertainment, TinyTales attempts to present a different world to children through stories which can enrich and broaden their way of thinking.
The team discovered the StoryWeaver platform when looking for the book 'My Best Friend' by Anupa Lal and Suvidha Mistry. "It's like a Pustakancha Khajana for us" shares Kalpesh "and now we have a perfect list of great book to use. We have used a number of books from workshop and got great results."
Geetanjali Kulkarni (Goshtrang, Project Head), Nilesh Nimkar (Founder of Quest) and Prasad Wanarse (TinyTales, Director), have chosen stories based on the age of the audience. "We've included books from the StoryWeaver platform such as जपून रे सत्तू! and बुजगावण्यांची वरात. All these stories were directed by Prasad Wanarase and we performed these stories in Marathi."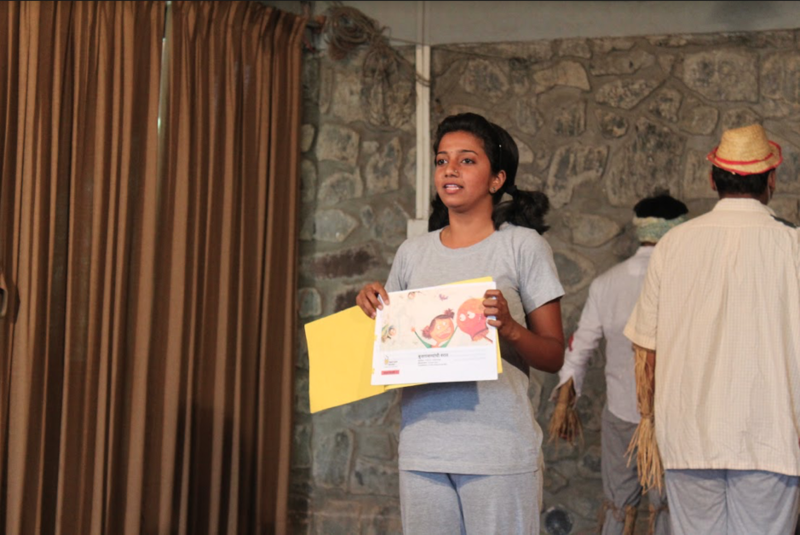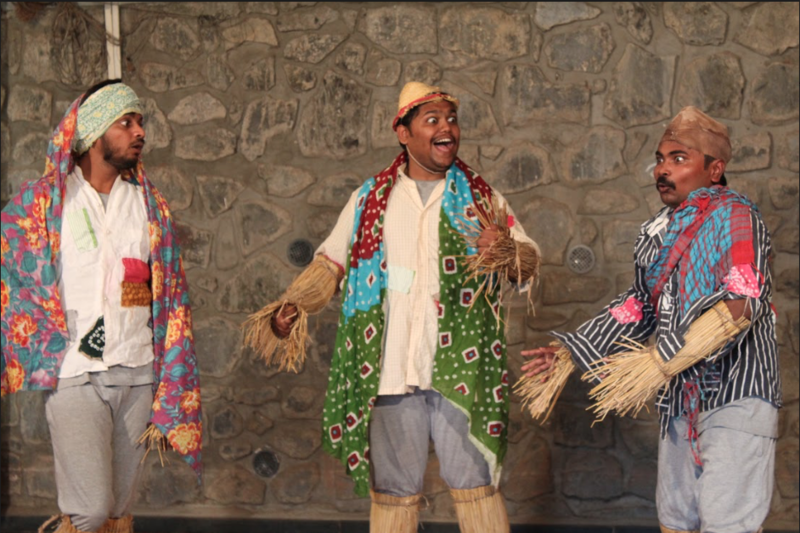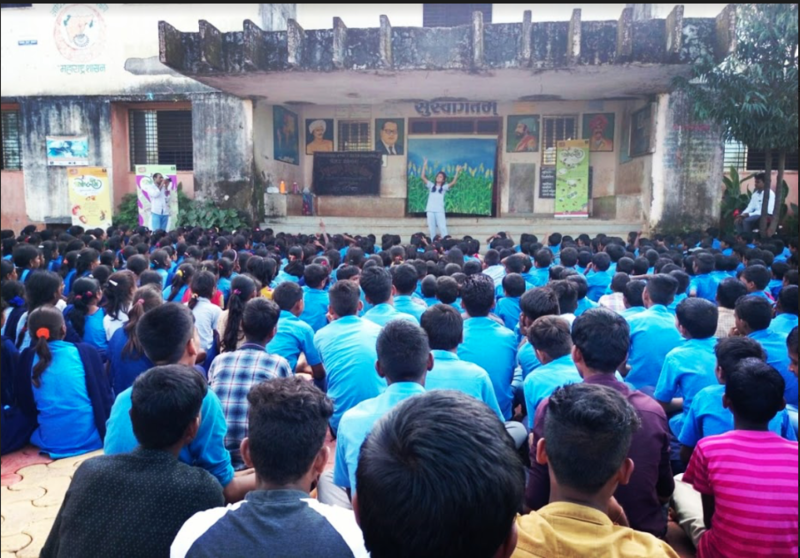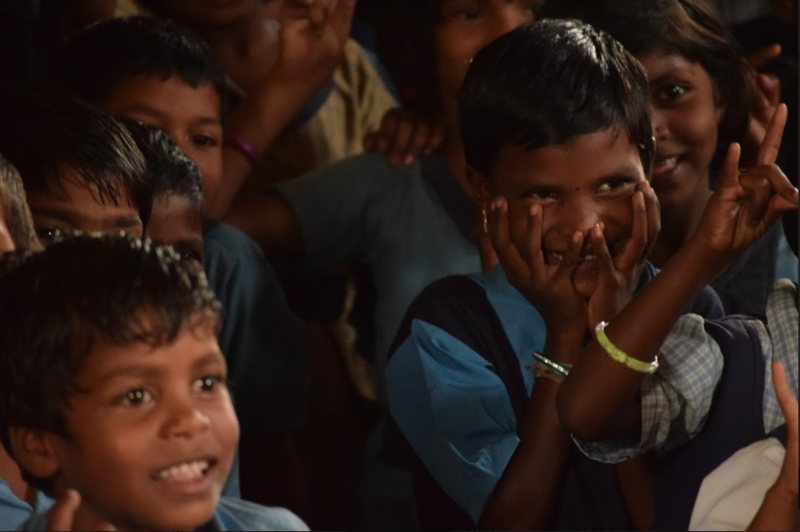 The group has also begun to add more components to their sessions like 'Goshtincha War' where they gather together with students and read out stories to them. "This way they are introduced to various authors and their books and hear and learn new words too."
"Our objective is to work with the kids as per their needs and demands. Most important of all are the little viewers who are genuine and constructive in their feedback. That's why we love to work with them."
- Kalpesh, Pratiksha & Santosh
Be the first to comment.
---