With our mission of 'a book in every child's hand', it is our constant endeavour to take more books and stories to more children. With StoryWeaver, our open-source, multilingual digital repository of children's stories, access to good quality reading material has become much easier. Children and educators can read 14000+ stories in over 180 languages!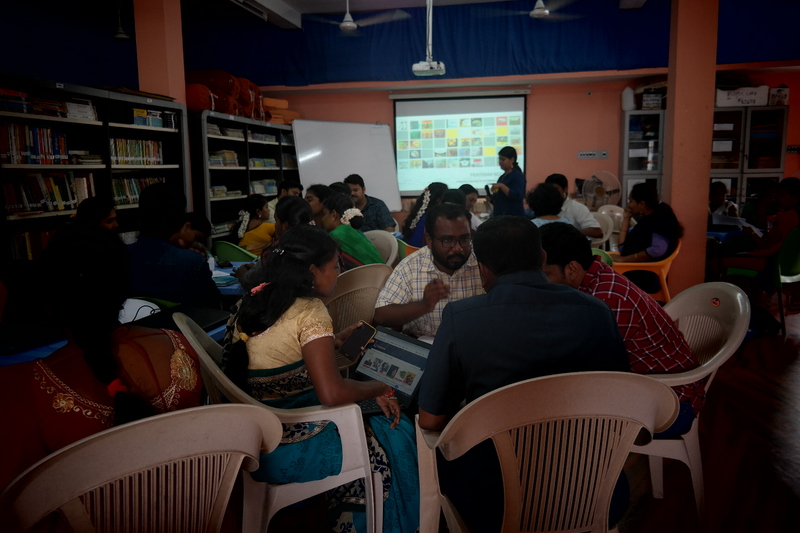 One of the ways in which we engage directly with organisations and educators is by conducting StoryWeaver workshops with them. The day-long session focuses on why reading is important and explores the platform in detail. Participants also get dedicated time to try the platform on their own and engage with the Pratham Books team and network with other participants. The workshops participation is free of cost, but on a first come first serve basis.
We are planning two workshops in June & July. One is Mangalore and the other one in Raipur. If you are an organisation that works with under-served children wanting to bring more stories to them and engage with StoryWeaver, please fill the form here and we'll contact you with further details.
Interested organisations based in and around Mangalore, please sign up here. Interested organisations based in and around Raipur , please sign up here.
If you want to know more about our efforts to engage with organisations or have anything else to say, please write to us at [email protected].
Be the first to comment.
---