A Serbian language teacher by profession, Ana Jovic loves to translate books. One of our language champions, Ana has played an important role in our #FreedomtoRead 2019 campaign and has just reached her goal of translating 50 stories into Serbian. In an email interview, she tells us how she hopes to build a repository of stories, by being a part of this campaign, for children from the Serbian diaspora and how much she enjoys the process of translation.
Tell us something about yourself and you connection with Serbian?
I am an English and Serbian teacher. Serbian is my native language. I studied the English language and literature, and teaching Serbian as a foreign language, so I hold two Master's degrees. I've been teaching for 18 years now both online and in brick-and-mortar schools. Teaching is both my passion and profession. I love teaching and I hope to never stop doing it. I live in the countryside with one husband, two sons, four dogs and ten cats. In my free time, I enjoy a good book, a cup of black coffee, and furry company in the form of my cute cats in my lovely backyard.
What are the benefits of creating a hyperlocal library in your mother tongue?
As a Serbian teacher, I realised there are very few online books in Serbian for children. Besides, these resources don't cater to different levels, ages or interests. Creating a hyperlocal library at Storyweaver will tremendously help children of Serbian diaspora to preserve Serbian as their heritage language. It would also help them develop their language skills and enjoy fiction in their mother tongue. This would enrich their personal experiences and allow for wider use in their heritage language schools. Such a library would also provide material for family reading time when parents and children share the language while reading and discussing stories.
You have now translated 50 stories to Serbian. How was the experience?
I loved it. I easily lose myself in translation, so the time stops for me then. I enjoyed each and every book both as a reader and translator.
Of the 50 stories that you translated, which story would be your favourite and why?
This is hard to answer. All of them are special. But if I had to choose one, let it be Counting Cats. It's about a boy who rescues cats and brings them all home. He ends up with a bunch of cats. I can relate to this story since I'm like the boy – I have ten cats. I couldn't resist their cuteness and helplessness so I rescued them all. Now, I have ten cats and still counting. Just like the boy from the story.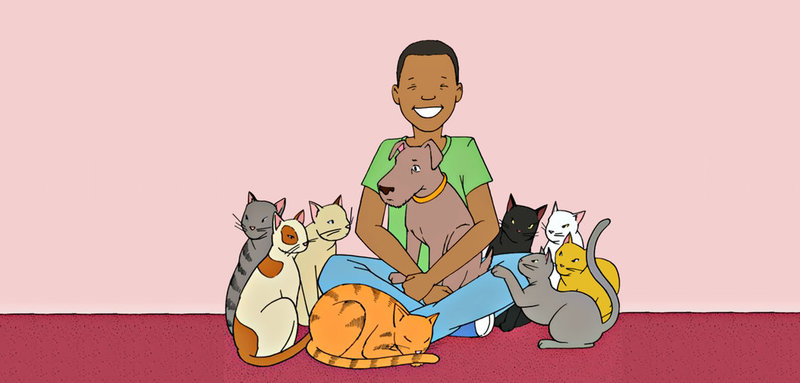 Did you face any challenges while translating a particular text and how did you overcome the same?
I have to admit that translation is an enjoyable and easy process for me. However, I find it hard to translate rhymes. You have to find rhyming words in Serbian that can keep the meaning of the original rhyme. That's the hardest part which takes most time and energy. The way to deal with it is to think hard, play with words and try as many combinations as possible to find the one that works. However, once I find a solution that sounds good and means the same as the original, I feel immense satisfaction.
Do you plan to share the stories you have translated?
I would like to present the platform and the stories to a Serbian audience. I do hope that the stories will soon reach all children of the Serbian diaspora who would like to read but can't get hold of books in Serbian easily. I hope that this Serbian library will become the families' favorite resource of Serbian storybooks.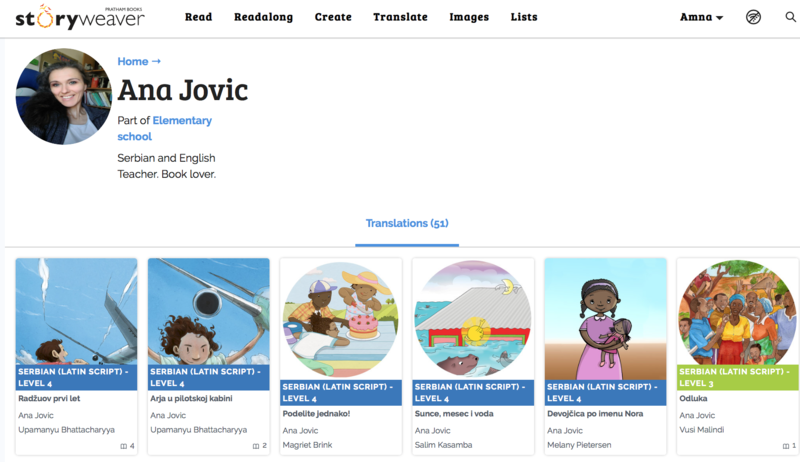 You can read the Serbian stories translated by Ana Jovic here.
Be the first to comment.
---
Written by Priyanka Sivaramakrishnan
This World Hindi Day, StoryWeaver is taking yet another step to showcase this beautiful language at a global scale, with the launch of our StoryWeaver Hindi channel on YouTube. Artfully created and carefully subtitled, these YouTube videos will bring the stories to life with their audio-visual engagement, making your kids fall in love with the habit of reading. Following the success of our Readalong feature where children can discover another fun aspect of reading, we are launching this exciting channel where children can watch fun and giggly stories like The Very Wiggly Tooth, What's Neema Eating Today? Smile Please, and many more.
With new stories every Friday, you can get started on a fun-filled reading experience by subscribing to the StoryWeaver Hindi channel here. This page will soon be joined by a StoryWeaver English channel.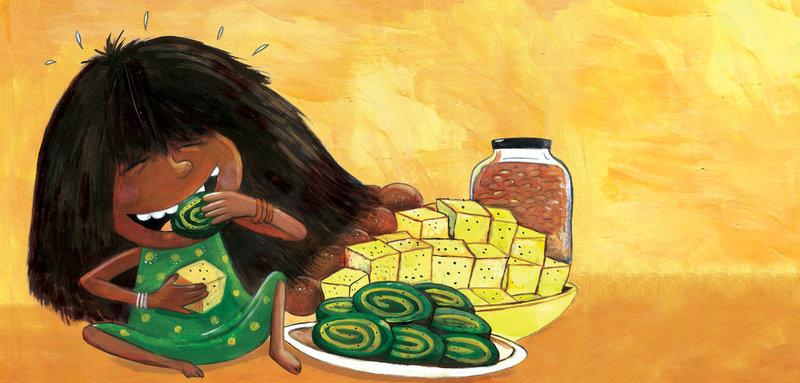 Image by Priya Kuriyan from 'What is Neema Eating Today?' by Bijal Vachharajani.
Here at StoryWeaver, we are always looking to see how we can make the reading experience better, what we can give you to help your children revel in the joy of reading. These YouTube videos have been designed with enjoyable background music, a 'natural' narrative voiced by professional artists, and synchronized highlighted text running throughout the story. The act of watching the video, listening to the pronunciations, and following the words allows for easy language acquisition by the child.
Aimed at our youngest readers, these stories are mostly Levels 1 and 2 with the videos running no longer than five minutes to make sure we don't lose the child's attention. Mirroring the Readalong feature on the StoryWeaver page, the stories have been carefully hand-picked to ensure they include repeat sounds and words, are enjoyable to read aloud, with eye-catching illustrations, and have a fair amount of dramatic flair.
Happy watching!
comment (1)
---
Pratham Books is a not-for-profit children's book publisher that was set up in 2004 to publish good quality, affordable books in many Indian languages. Our mission is to see 'a book in every child's hand' and we have spread the joy of reading to millions of children in India. As a publisher serving every child in India, Pratham Books has always pushed the boundaries when it comes to exploring innovative ways in which to create access to joyful stories and have been fortunate in finding partners to collaborate with who share this vision.

In 2015, Pratham Books' increased its footprint by going digital. As an industry leader, we were one of the first publishers in the country to open license our content. All this content is now available on StoryWeaver, which is a digital platform that hosts stories in languages from India and beyond, so that every child can have an endless stream of stories in her mother tongue to read and enjoy. The stories can be read, translated, versioned or downloaded for free. All stories on the platform are openly licensed.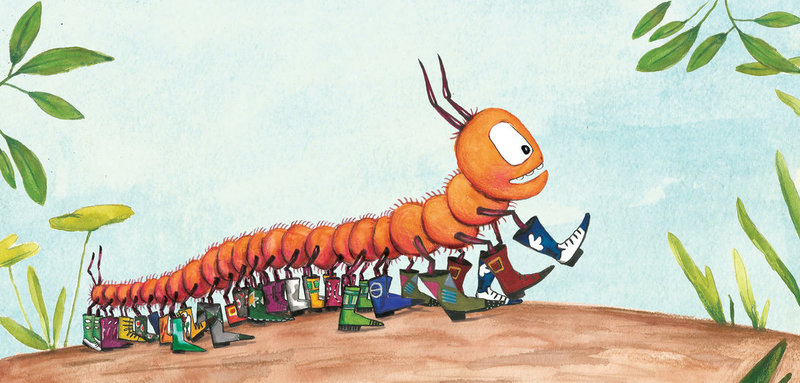 Illustration by Tanvi Bhat from Best Foot Forward by Rustom Dadachanji
We are looking for a Communication Manager for Storyweaver

The role involves developing and implementing strategic engagement initiatives by advocating the brand and building relationships across a variety of social networks, as well as being responsible for documentation, marketing communications and stakeholder engagement.
Key Responsibilities:
Responsible for all the social media handles for StoryWeaver

Design and implement social media strategy to align with brand goals
Generate, edit, publish and share engaging content daily across all social media handles ( F/B, Youtube, Instagram, Twitter, Blog etc)
Manage and liaison with the Digital Marketing Agency.
Using Analytics and other measurement tools to provide reports on metrics, and continually find ways to improve on those metrics through testing and new initiatives.
Identifying and building lasting relationships with a diverse group of stakeholders from non-profits, authors, illustrators, publishers, global translator communities, social enterprises, educators, parents, etc
Stay up-to-date with current technologies and trends in social media, design tools and applications

Responsible for all brand communications for StoryWeaver

Meet with internal stakeholders to determine brand objectives, strategies and yearly marketing calendar.
Suggest and implement campaigns/contests/ events to develop brand awareness, increase external stakeholder engagement, promote new features, new content etc
Responsible for all communication and content updation on the StoryWeaver website
Communicate with followers, respond to queries in a timely manner by working closely with cross functional teams
Manage internal communications ( newsletters etc.) and
Work closely with the cross functional teams on newsletters, reports, press releases, award and grant applications
Required skills:
4-8 years of experience in marketing and social media management.
Nice to have but not mandatory:
Previous experience in Social Media / Communications/ Public Relations
Location:
This is a full-time position based out of Bangalore
Compensation:
Salary will be commensurate with qualification and experience.
Write to us:
Email your resume with 'Communication Manager - StoryWeaver' in the subject line to [email protected]
Be the first to comment.
---