My first StoryWeaver workshop took me to Hyderabad. I was officially on the training side of the workshop, but since this was my first, I experienced those two days with two different batches as a participant too.

50+ educators, resource people, librarians and program managers from 12 different organisations and schools poured into the room and were brimming with energy even before the workshop began. Payoshni, Senior Outreach Manager and trainer for the workshop, talked about StoryWeaver - our open repository of free children's books, its practical uses in a classroom, and the way it can be used to enhance a child's world from all aspects like cognitive approach, social skills, comprehension, logical thinking and aesthetics.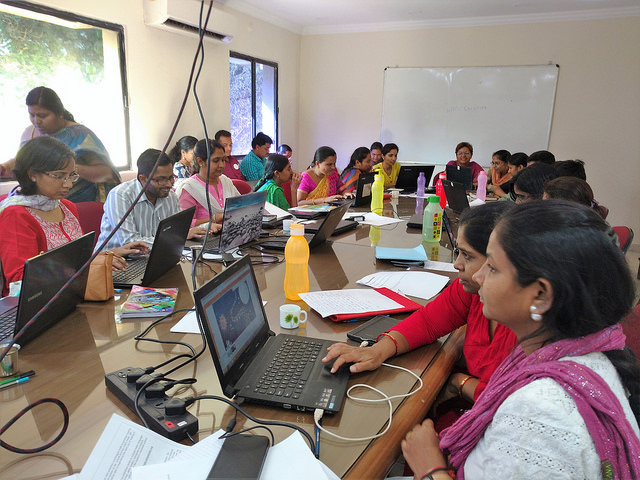 Teachers became curious students and asked us countless questions that spanned across queries about our features, to the efficacy of the platform itself. It was a delight to see them realize the applications of StoryWeaver in the classroom. Once they understood the intricacies of creating, translating or releveling (simplifying or making a story complex) stories on the platform, all of them were eager to try their hand at bringing about their own creation on StoryWeaver.

Sandhya Damodar, Pudami Schools, Hyderabad talks here about the various applications of StoryWeaver in a classroom and specifically the advantages of being able to 'relevel' stories:


The fact that the stories on StoryWeaver are free to use, read, download and print was exciting and important for teachers who came from schools based in rural settings. Active discussions ranged from how to preserve the accuracy and sanctity of a language through translations. Concerns unfolded about how some languages need more original content for the children, and one way could be to create and translate in that language on platforms like StoryWeaver.
In this short video, workshop participant Shadab Ahmad, Focus High School, Hyderabad talks about how StoryWeaver will help him in getting Urdu stories across to his students and also about the ease of publishing good stories on the platform.


The childlike joy of the teachers working in teams with fellow educators whom they didn't know previously, and raising their hands to read their created stories out loud was infectious. They proudly presented their work in front of everyone and laughed along with everyone at the bits they got wrong or where they themselves had added humor! Some of them are still active on the platform and creating/translating/releveling stories for their students, for fun, or to contribute in some way to their favorite language.

As we wrapped up the two-day workshop, it was a comfort to know there are educators who are eager to learn about how to improve a child's experience in classrooms. And not just that, they want to do it through the art of stories.

Here are a few pictures from the event!
A big thank you to Dr.Reddy's Foundation who made this wonderful workshop possible and all their efforts in bringing the best opportunities to their children. If you are interested in hosting a similar workshop for your organisation, drop us an email on [email protected].


Be the first to comment.
---
With over a thousand stories and illustrations online for free, StoryWeaver is a great tool for educators to use in the classroom. One of the things teachers can do with StoryWeaver is create flashcards. With bright and appealing visuals that capture the eye, flash cards can be used to teach starting sounds of words, colours, spatial concepts (under-over, inside-outside), play memory games or rounds of 'What am I?' or 'Where do I live?'
With over 2000 images to choose from by some of the country's most talented illustrators, you'll be spoilt for choice when it comes to choosing pictures.
Creating Flash Cards on StoryWeaver
1. Log in to your StoryWeaver account. If you don't have one you sign up here.
2. Click on 'Create' and choose 'Create a story by Image'.
3. Use the search box to choose what kind of images you need. Example: animals
4. Choose the layout style you'd like and start creating your flashcard set!
If you're a little unsure about creating on StoryWeaver, don't worry, it's super easy. You can watch this quick, tutorial here before you try.
You can create the flashcards in a number of languages. Here's an example of a flashcard in Hindi.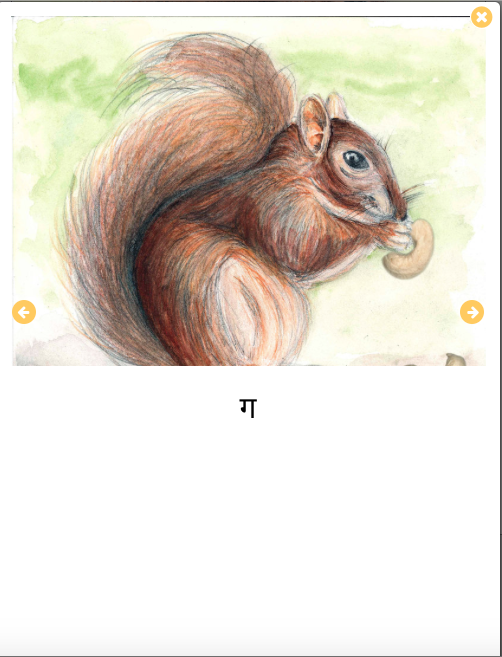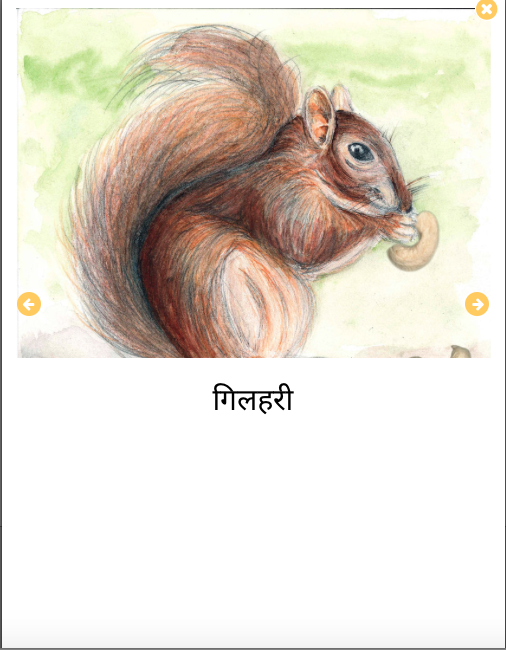 Re-leveling flashcards
Once you've created your flashcards, you can re-level them for different students. Take for example, the flashcard below.
You could use this for children in Pre-Primary to teach them alphabet sounds. This could be set as Level 1.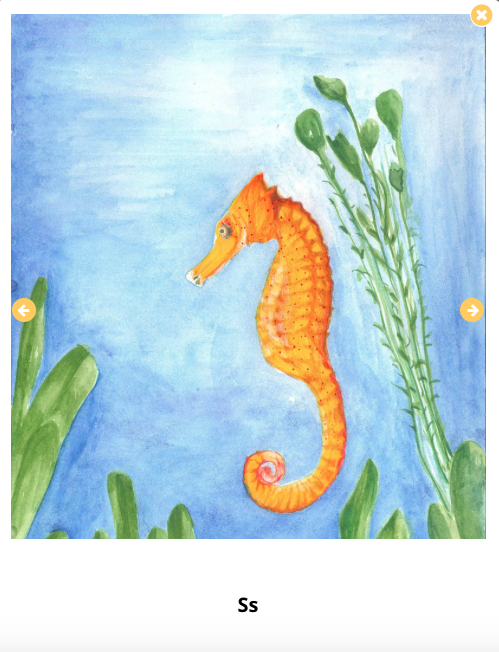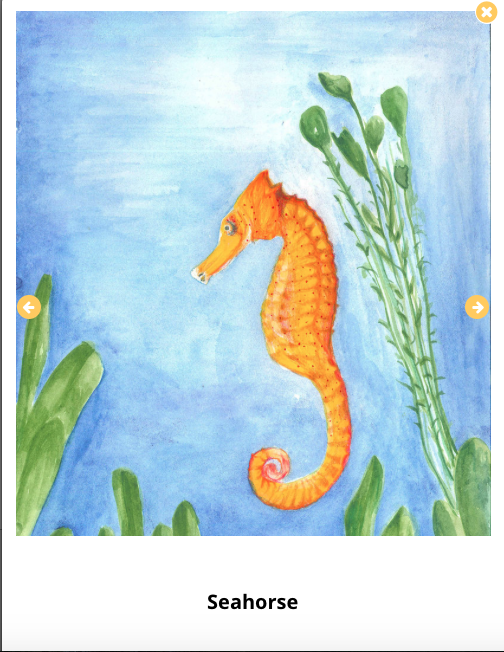 You can then use the same image for children in Primary classes to teach them concepts about animal habitats, and tag it as Level 2.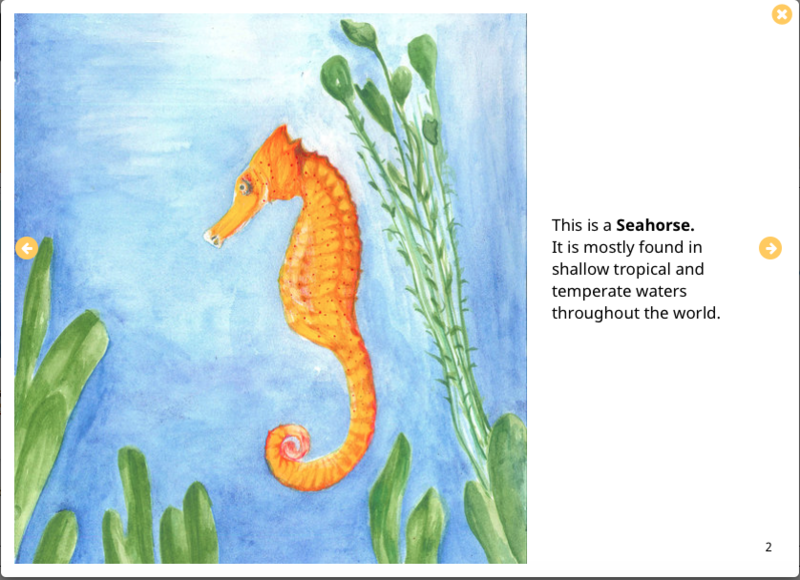 Get Inspired
'Have you ever travelled by…?' is a cheerful way to start a conversation about modes of transport with children.
'Have You Seen These Birds?' showcases birds from the humble sparrow to exotic flamingos.
'Inhabitants of the Sea' explores the deep blue waters of the sea and the creatures that live there.
Create your own flashcard
We have a few flashcard sets on StoryWeaver already but we'd love to see many more. Why not give it a try and tell us how you might use them in your class? You can share your ideas with us on Twitter or Facebook or send us an email at [email protected]
For more ideas on using StoryWeaver as an educator, click here.
Be the first to comment.
---