UPDATE: This position has been filled
---
About the Organization
Pratham Books is a not-for-profit children's book publisher that was set up in 2004 to publish good quality, affordable books in many Indian languages. Our mission is to see 'a book in every child's hand' and we have spread the joy of reading to millions of children in India.
In the last few years, we have invested deeply in technology-based initiatives to further our mission. We are now looking for a Data Engineer as we significantly scale these initiatives.
About the Platform
StoryWeaver is a digital platform that hosts stories in languages from India and beyond, so that every child can have an endless stream of stories in her mother tongue to read and enjoy. The stories can be read, translated, versioned or downloaded for free. All stories on the platform and the platform source code are openly licensed. In two years, StoryWeaver has scaled from 800 stories in 24 languages to 20,000+ stories in 250+ languages by engaging with a community of users. We want every child to have access to quality reading resources in their own language.
StoryWeaver is being recognized as an emerging innovation that can transform the early literacy reader ecosystem globally. Our vision is for StoryWeaver to be the largest multilingual open library in the world for children by empowering communities to address the scarcity of reading resources in their mother tongue languages and scale the quantity and quality of content being produced.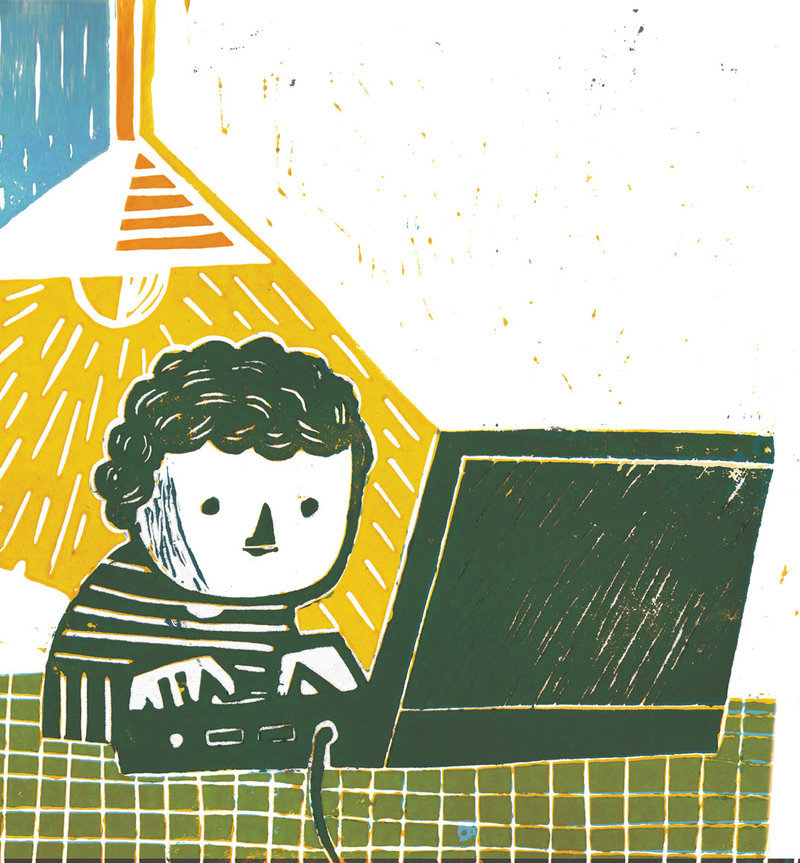 Illustration by Joanna Mendes from 'Talking in Twos' written by Sarat Talluri Rao, published by Pratham Books
Job Description
We are looking for a passionate individual wanting to make a difference, one who believes that technology can be a powerful enabler in creating equitable access to resources. This role requires an individual contributor who can work effectively, both independently and collaboratively, in a team environment and deliver the project in a timely manner within allocated resources and budgets.
We are looking for a Data Engineer to work closely alongside our Product Development team and other internal teams. You will discover the insights within our data sets, and help us make smarter decisions to deliver better results for our end users.
In this role, you will be responsible for providing requirements for new features for collection of data, execute data validation checks, ensure data integrity, use statistical techniques to analyse and interpret data, take complete ownership of Google Analytics, identify trends and provide insightful reports to internal and external audience.
We're looking for a self-motivated, detail-oriented individual who loves digging into data, developing insights and communicating data-based recommendations. You will work closely with the internal teams and tech partners to implement your recommendations, track the impact and course correct.
The position will report to the Senior Management of StoryWeaver. The person needs to be an out-of-the box thinker and should be a strong believer and propagator of use of open technologies.
The individual will be responsible for the following:
Work closely with internal product owners to understand the target audience and their motivations, generate the product enhancement, development ideas and requirements documents
Perform steps required to create analysis-ready data sets.
Perform regular data analysis to demystify, assess readership, content gap, trends and performances.
Extracting valuable insights from our data and generating analysis that drives user retention and conversion.
Build a visualization tool that allows internal users to interactively explore the data and insights.
Respond to ad-hoc report and analysis requests from other teams as needed.
Take all data driven features to fruition by working closely with the product development teams.
Be the bridge in between organization and other data-for-good communities.
Required skills:
Bachelors in Computer Science, Statistics, Market Research, Operational Research, or related quantitative discipline.
Experience working with databases and dashboards
Experience / Capability to draw insights from Data
Experience working in data analytics.
Good technical background with some hands-on experience with Python/R, relational databases (PostgreSQL) to perform data analysis.
Ability to interpret findings through data visualization and delivery of presentations to both internal and external stakeholders.
Expertise with Google Analytics and common Data Visualization platforms like Tableau, Apache Superset, Google DataStudio etc.
Strong analytical thought process, ability to extract data and transform it into valuable, actionable insights
1-3 years of experience in the industry
Nice to have but not mandatory
Experience working with non-profits
Experience with Machine Learning
Location: This is a full-time position based out of Bangalore.
Salary: Compensation will be commensurate with experience.
Interested candidates can email their resume to [email protected]
Be the first to comment.
---