On the occasion of International Mother Language Day, 2023, we launched our Urdu Digital Reading Programme in collaboration with UNICEF Maharashtra, State Council of Educational Research and Training, Maharashtra, and Regional Academic Authority, Aurangabad (RAA).
UNESCO reports that 40% of the world population does not have access to education in a language they speak or understand1. This year's International Mother Language Day theme2 emphasises the importance of 'promoting multilingualism and multilingual education' in order to 'foster quality, inclusive, and equitable learning' for all.
We at Pratham Books Storyweaver are deeply committed to the vision of SDG 4: Quality Education for All, and to the path set out in India's National Education Policy3 from Learning to Read to Reading to Learn. We firmly believe that learning to read in one's mother tongue helps make education more engaging, meaningful, and enjoyable for children.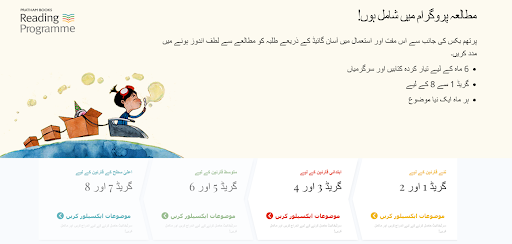 Pratham Books Reading Programme in Urdu on StoryWeaver
Pratham Books Urdu Digital Reading Programme on StoryWeaver offers open-source, high quality, digital, structured, reading resources in Urdu language to increase access to mother-language libraries and promote a culture of reading. The digital library comprises thematically diverse and grade-levelled storybooks for young learners to access freely.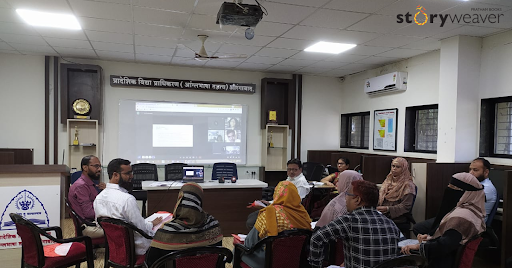 RAA Aurangabad team at Pratham Books Capacity Building Workshop
These Urdu story books have been created by the partner resource team at Regional Academic Authority, Aurangabad after participating in Pratham Books StoryWeaver's capacity building workshops. These workshops included editorial translation and review capacity building training, and training for digital translation and publishing to help create level appropriate picture book translations.
The Urdu Digital Reading Programme resources can be accessed for free
here
.
---
References:
[1]https://en.unesco.org/news/40-don-t-access-education-language-they-understand
[2] https://en.unesco.org/sites/default/files/imld-2023-concept-note-en.pdf
[3]https://www.education.gov.in/sites/upload_files/mhrd/files/NEP_Final_English_0.pdf
comments (3)
---