Aboli Chowdhary is a Spanish teacher and StoryWeaver Language Champion. She has translated over 30 books into Spanish. We reached out to her to come on board to build curated lists of Spanish resources that are particularly in need to keep children engaged, while they are away from school due to the ongoing pandemic. Aboli instantly agreed to help us. Read this piece by Aboli, where she shares her thoughts on translation and her experience using StoryWeaver's Translate tool.
---
Hello, I am Aboli Chowdhary from Pune, India. I am a Spanish teacher and freelance Spanish translator. I love travelling. Although I was born and brought up in Mumbai, I got opportunities to live in cities like Bangalore and Vizag (Visakhapatnam).
Do tell us about your relationship with Spanish - what drew you to learning the language, and then teaching it?
My relationship with Spanish goes back to 2014, when I first started learning Spanish. I must mention here that it was by chance! After working in the demanding retail sector for a few years, I wanted to learn a new language, and Spanish seemed to be one of the languages of the future, considering there are almost 420 million Spanish speakers spread across 21 countries! After completing an advanced diploma in Spanish, I wanted to stay in touch with the language and practise it, so I started teaching.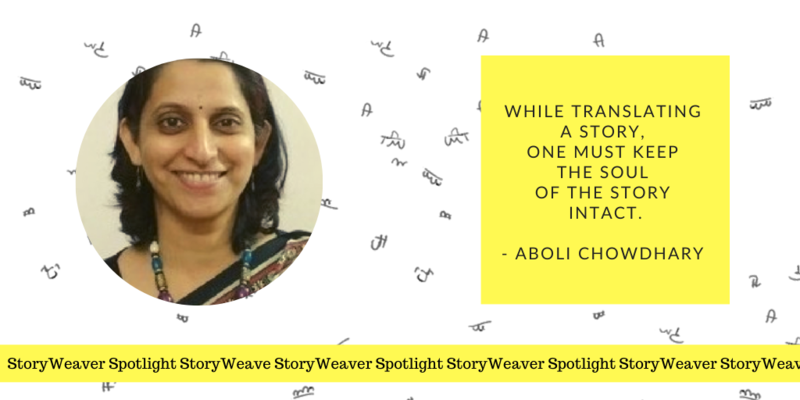 What is your experience of teaching children a foreign language and translating for children?
It's fun teaching any foreign language to children! They are curious to learn not only the language but also its culture. And that, in my opinion can be best explored through stories.
One of the biggest challenges while translating a story is 'keeping the soul of the story' intact. One has to be very careful in choosing colloquial expressions, while at the same time promoting cultural exchange.
When you have been given a picture book to translate, what is your process, and how long does it usually take? How was the experience of translating on StoryWeaver?
My experience with StoryWeaver has been wonderful thanks to the friendly interaction with its members and their prompt technical support.
For translation, I generally re-read the story and try to understand its core values and message. The next step is to find the apt expression in Spanish and then translate. I found some of the stories like 'Ammachi's Amazing Machines' challenging while translating the sound words into Spanish. But at the same time, while translating stories like, 'The Rainbow Sambar', I had to maintain the 'Indian essence' by using local language words with an explanation.
Luckily, the time taken to translate the stories got reduced due to the available translation draft. I used this feature on the StoryWeaver platform for translating several stories and made the necessary changes to the words and expressions.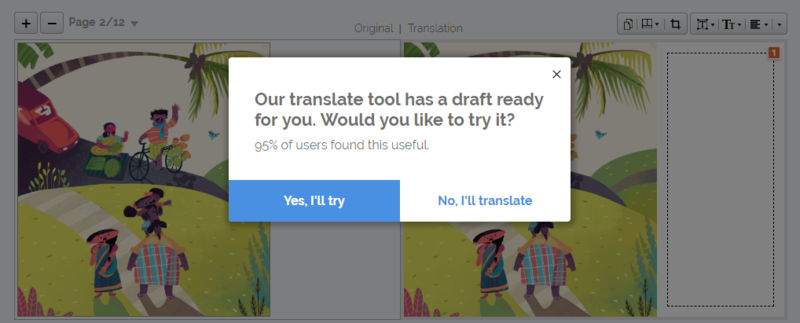 How do you approach translating the storybooks across varying Reading Levels?
Reading levels are based on the exposure to the language, rather than just age of the reader. Keeping this in mind, I use simple and easy words with occasional sound words for the earlier levels.
What are some of your favourite books from childhood? Is there any memorable reading experience that you would like to share?
I remember reading numerous ACK (Amar Chitra Katha) books in my childhood, especially on long train journeys! The language was simple with great illustrations!
We are so grateful for your contribution towards Spanish content on the platform, especially during these difficult times when there is such a need for children's reading material. Thank you for sharing the joy of reading in Spanish!
I believe that the potential of this platform is tremendous, especially since the COVID-19 outbreak. I strongly recommend reading books on this platform.I want to translate more stories into Spanish soon. So, ¡Nos vemos pronto! (See you soon!) :-)
---
Read the books translated by Aboli here.
---