Pratham Books is a not-for-profit children's book publisher that was set up in 2004 to publish good quality, affordable books in many Indian languages. Our mission is to see 'a book in every child's hand' and we have spread the joy of reading to millions of children in India. We are now looking to expand out Outreach Team to make our impact wider and are on a lookout for a passionate individual based out of our Delhi office.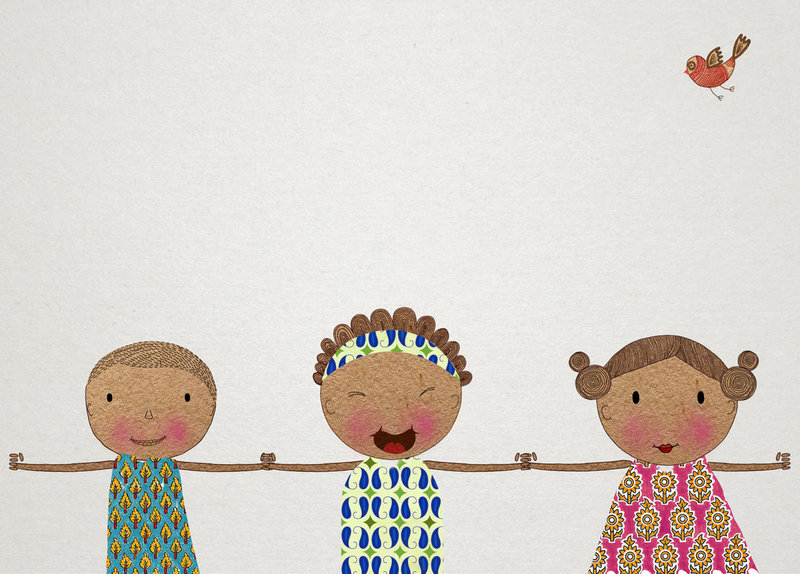 Image by Sonal Gupta from 'Why Does a Poori Puff Up?'
About the Project
StoryWeaver is a digital platform that hosts children's stories in multiple Indian and international languages, so that children have access to reading resources in their mother tongues to learn and practice reading. All the stories are available under open licences and not only can they be read for free, they can also be translated or versioned, using simple tools embedded on the platform. StoryWeaver is being recognized as an emerging innovation that can transform the early literacy reader ecosystem globally. Recently, StoryWeaver was featured in the World Bank's report on 20 innovative EdTech projects from around the world, and was also the recipient of the prestigious Library of Congress Literacy Award 2017 International Prize.
Job Description
We are looking for a Partnerships Manager who can forge strategic partnerships to facilitate the use of StoryWeaver's digital resources with organizations that have programs which promote reading and learning among children, specifically in the North and East of India.
The Manager will be responsible for strategizing and executing plans to increase the user base of StoryWeaver and also provide the necessary training and support to the partner network and work closely with internal stakeholders
Key Responsibilities
• Identify potential partners and strategize, design and execute plans to onboard them as StoryWeaver users.
• Create and execute robust work plans for achieving monthly, quarterly and annual goals including specific targets.
• Build and nurture networks of partners working in the field of Education/ with Children / Ed-Tech.
• Provide training and support to the partner network.
• Provide information and feedback to the internal team based on partner feedback and essentially be a bridge between the internal and external stakeholders
• Help with research and documentation for impact assessment
• Plan, execute and own book/event specific campaigns, on-ground events and CSR volunteering activities.
• Help build strategy for the function, contribute in new ideas for both the function and platform.
Qualifications
• A Post Graduate Degree preferably in Marketing and Management
• 3 to 5 years work experience in Sales, Marketing, Outreach, Partnerships or related areas.
• Experience in a programmatic function in the development sector (preference for experience in Education)
Competencies
• High level Communications Skills :- Exceptional interpersonal and verbal/written communication skills
• Organisation/Time Management Skills – Planning, working systematically & efficiently and keeping information organized and accessible
• Project management skills – Multi-tasking and prioritising, planning and organizing, perseverance, working with multiple teams that are interdependent, ability to work with timelines and targets.
• Ability to gather data, analyze information, and prepare reports and documents
• Experience in classrooms and/or working with Education Orgs
Good to have
• Ability to network and make connections
• Interest in books, education and publishing.
• Should be open to travel
Location: This role is based out of Delhi and is full-time.
Salary: Compensation will be commensurate with experience.
How to Apply: Interested candidates are requested to send in their resume to [email protected] with the subject line – Partnerships Manager_North and a short note outlining why they are suitable for this position.
Be the first to comment.
---
This position has been filled! Do keep following us on Social Media for updates on other job openings.
You're reading about this position because you believe in the power of content - good content. Similarly, at Pratham Books, we believe in the power of stories – good stories. For well over a decade we have strived hard to reach children across India with a variety of award-winning stories across 18 Indian languages. With our digital crowd-sourcing platform – StoryWeaver we now share the power of stories with a global community of educators, parents, authors, illustrators and translators.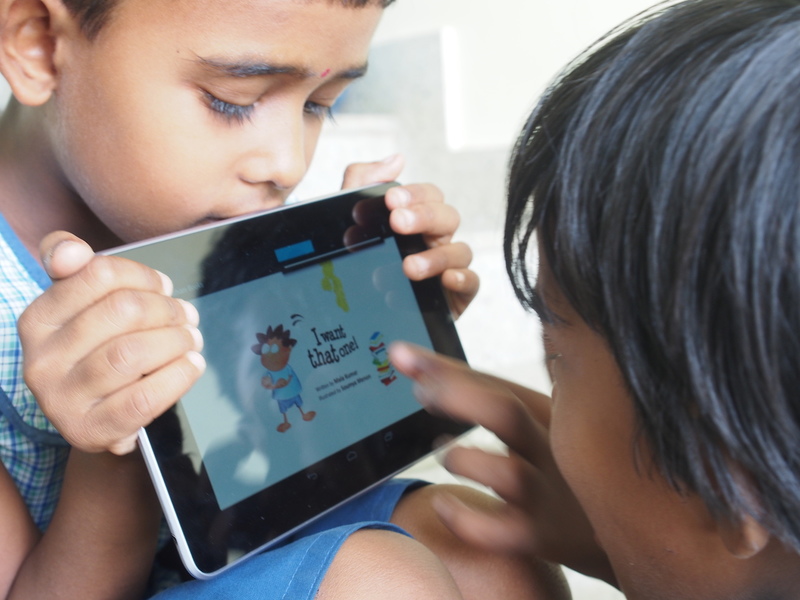 About the role
Pratham Books is looking for a dynamic individual for the position of Content Manager (StoryWeaver). A self-motivated individual with experience and skills in curating content from multiple sources, forging strategic partnerships and anchoring the process of migrating content to the platform. The person will lead a team and be responsible for timely execution to expand the content available on the platform to serve the needs of children globally. The role will report to the Head of Digital Initiatives and will work closely with different internal and external stakeholders. This is a full time position based out of Bengaluru.
The individual will be responsible for all the following
Strategic Partnerships
Create partnership opportunities with other publishers to open license their content on the platform
Create partnership opportunities with Indian Universities and Language Institutes to increase the pool of good quality translations on the platfor
Identify and forge partnership opportunities with international organizations like Translator without Borders to nurture translation partnerships in International language
Working closely with the content team for sourcing children's stories under open licences from across the globe
Programme Management & Design
To build a strong cohesive programme operations team including setting up the Studio department and putting the processes and work-flows in place
To ensure that we meet our commitments to donors, delivering projects on time and on budget, and delivering the committed activities and project reports in compliance with the project design
To work closely with all stakeholders to ensure high quality standards are met for crowd-sourced content - including review processes and red flagging of inappropriate content
To take on other tasks or responsibilities, as required for the project
Archiving and documentation
Content Migration
Prioritizing the pipeline of content from all sources for migration
Managing the studio teams for the timely delivery of large scale data migration
Working closely with the design teams to define new design templates
Work with the technology partners to develop efficient processes for content migration
Liaison with co-collaborators & internal stakeholders:
Creating a database of content creators, authors, illustrators, translators, etc on the platform to enhance engagements
Work closely with the marketing team to come up with interesting promotions to promote use of content
Work closely with the content, research and marketing teams to deliver the project goals
Required Skills
Post graduate in Literature / Communication / Journalism with 7-10 years of experience in related fields. Experience with a publishing house is favourable.
The candidate must have experience working in an editorial position in a publishing house and should have hands-on experience in review, proofreading and production related processes.
Exceptional communication skills
Highly organized and detail oriented
A proven track record to manage, lead and deliver large-scale operations
Proven ability to build consensus and work effectively within a cross-departmental team
Self-starter, team player, strategic thinker and all around book nerd
Passion, integrity and energy!
Nice to have but not mandatory
Experience working with non-profits.
1-2 years working in a partner facing role
Indic language and digital publishing experience
Location: Position is based out of Bangalore and is full-time.
Salary: Will be commensurate with experience. We are looking for a passionate individual who wants to be part of a team that is creating a new model in multilingual publishing to address the scarcity of books for children in need.
Interested candidates can email their resume to [email protected]
Be the first to comment.
---