StoryWeaver is celebrating this festive season by presenting to you our year end wrap. Come, let us soak in this holiday season by reading our most loved stories from 2022. This festive season, let us remember the joys of the year gone by and greet the new year with hope, and renewed enthusiasm. Here is a list of fun and vibrant books for educators and teachers to introduce into the classrooms.
1. My Little Garden: A little boy and his dad find a plot full of litter. Can they turn it into something wonderful? Go on a journey of transformation and sustainability with the characters from this book written by Bridget Krone, illustrated by Megan Lotter, and published by Book Dash here.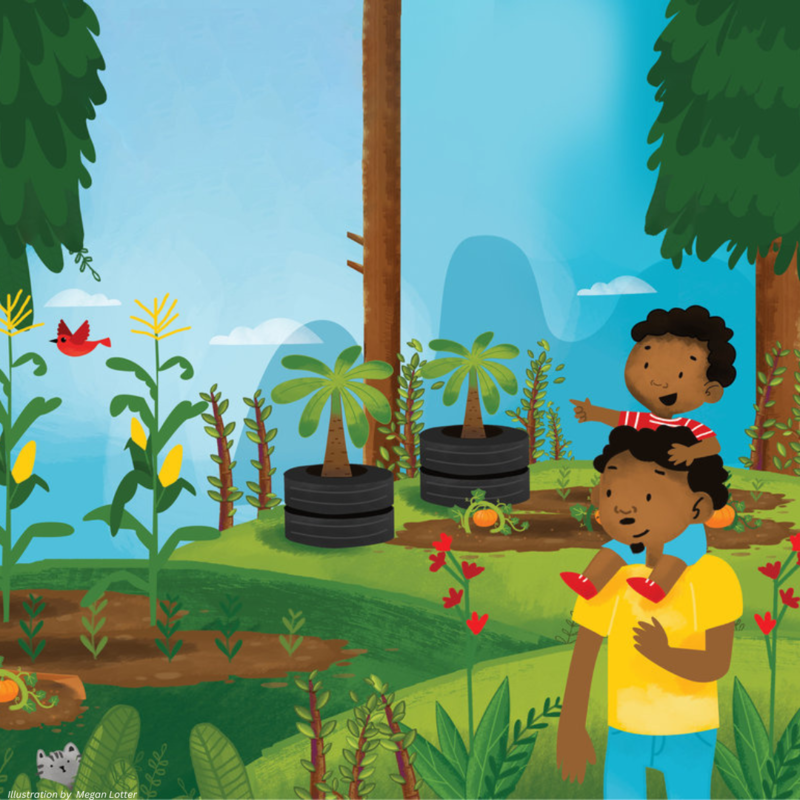 2. The Blob Who Wanted to Be More: Blob always wanted to be more than just a blob, so she set out on an adventure. Along the way, she made new friends, learned new things and came closer to her true self. Read this early reader book and go on an endless adventure of understanding your own identity and the limitless possibilities the world offers you, with the blob, written and illustrated by Rucha Dhayarkar, and published by Singapore Book Council here.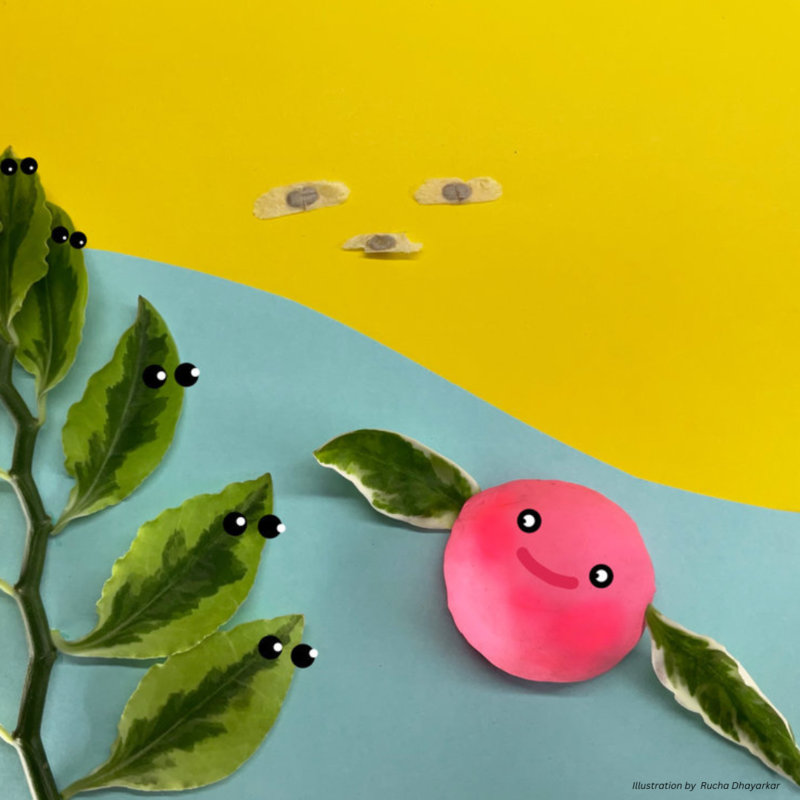 3. Once upon a Coin: Banko discovers the beauty of coins when he sees his grandmother's collection. Join Banko to find out the images that can be spotted on Indian coins. Read this fun story written by Mala Kumar, illustrated by Tanvi Bhat, and published by Pratham Books here.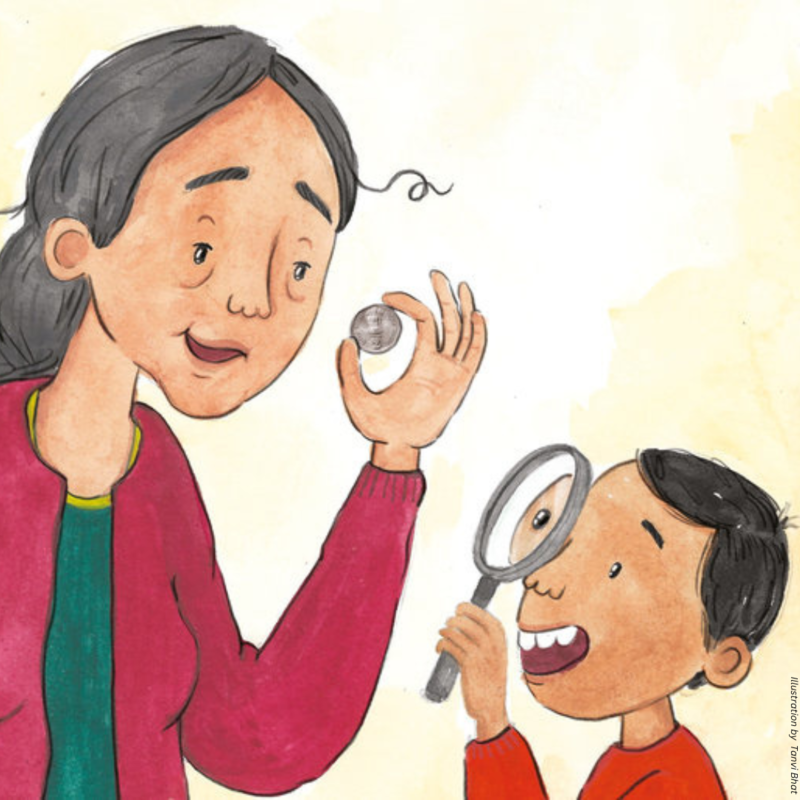 4. The Plant Whisperer: Young Jaishree loves nothing more than plants. She wants to understand them, which is why she decides to spend her life studying plants. Read this biography of ecologist Dr. H Jaishree Subrahmaniam, a story of passion and gumption written by Sayantan Dutta, illustrated by Bhavya Kumar, and published by Pratham Books here.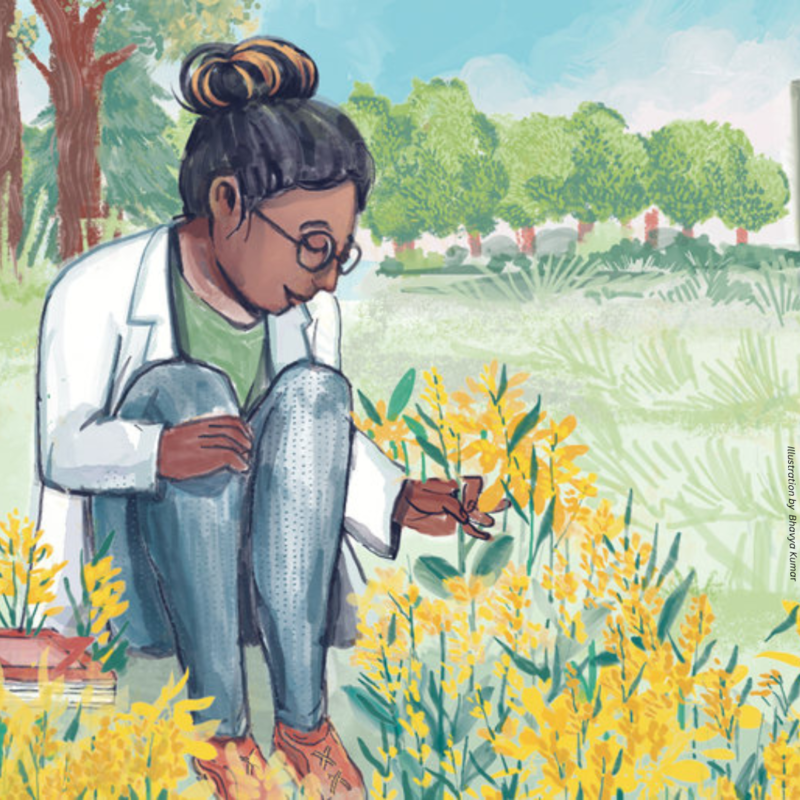 5. Tree's Company: a play: A wonderful play that includes three stories about three special trees about the importance of plants in our lives. Read this play and discover more about the magic of trees, their stories, and their innate importance in our lives written by Jerry Pinto, illustrated by Kalyani Ganapathy, and published by Pratham Books here.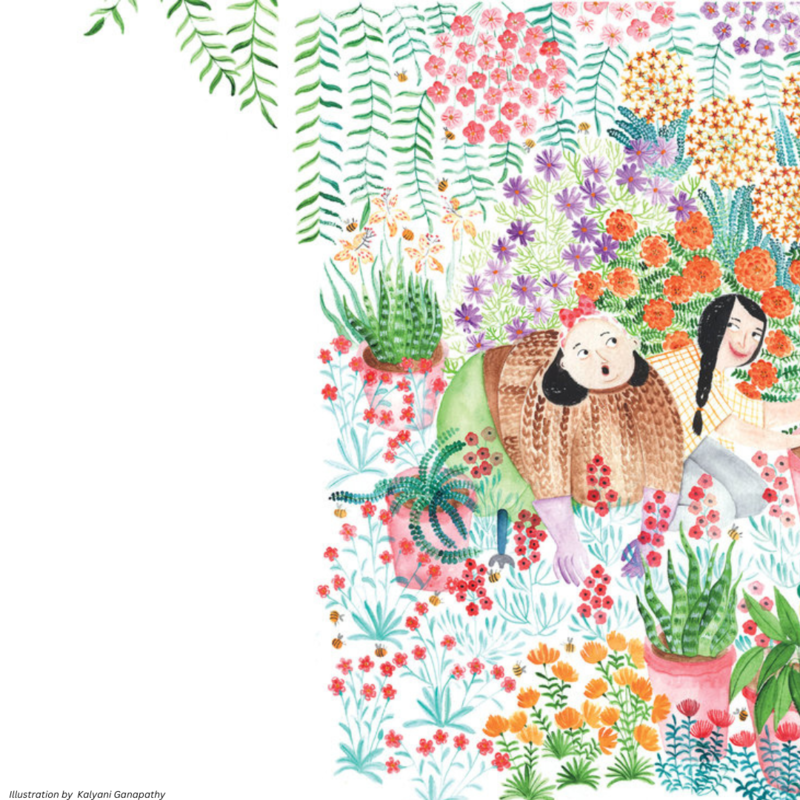 ---
As we look back, this past year has been about recovering from the impact of the Covid-19 pandemic with the realisation that we must continue our efforts to make the joy of reading fun, free, and accessible to all. Help us continue our journey of spreading the cheer of reading. If you like our work, consider supporting us by donating to StoryWeaver. No amount is too small, and we appreciate every single contribution.
To make a contribution, please click: http://bit.ly/3PHTht5
---