by Priyanka Sivaramakrishnan
Following the success of our Readalong feature and the StoryWeaver Hindi YouTube channel, we bring to you an exclusive channel for your favourite English stories, the StoryWeaver English YouTube channel! These vides are created to bring stories to life with their audio-visual engagement, making your kids fall in love with the tales. Now you can watch your favourite stories like Goloo, the Circle, Susheela's Kolams, Smile Please, Moon and Cap, and many more, with two new videos being added each week!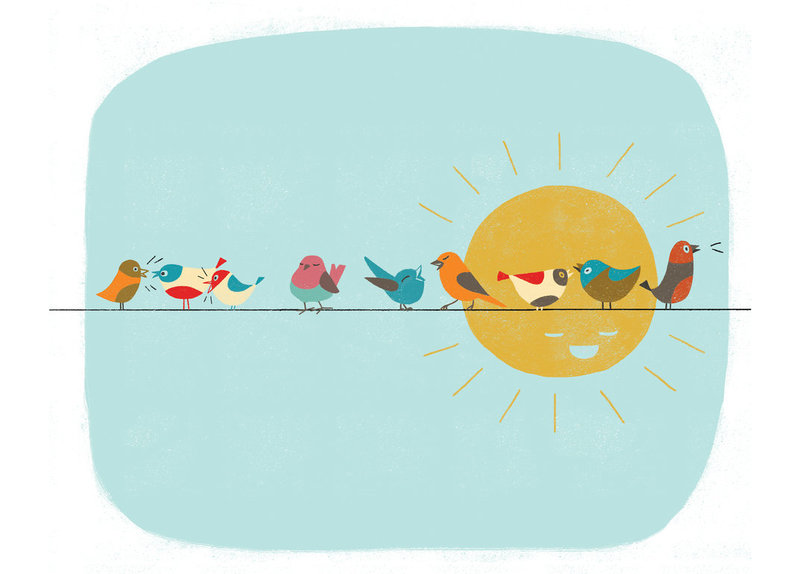 Illustration by Aditi Dilip from Look Up! by Aditi Dilip
Aimed at our youngest readers, these stories are mostly Levels 1 and 2, with the videos running no longer than five minutes to make sure that we don't lose the child's attention. Similar to the Readalong feature on the StoryWeaver page, these stories have been carefully handpicked to ensure that they include repeat sounds and words, that are enjoyable to read aloud, have eye-catching illustrations, and a whole lof of pazzaz.
Here at StoryWeaver, we are always looking to see how we can make the reading experience better, what we can give you to help you children revel in the joy of stories. These YouTube videos have been designed with enjoyable background music, a 'natural' narrative coiced by professional artists, and synchronized highlighted text running throughout the story. The act of watching the video, listening to the pronunciations, and following the words allows for easy language acquisition by the child.
To get started on a fun-filled reading experience, subscribe to the all-new StoryWeaver English YouTube channel here.
---