When StoryWeaver was launched on International Literacy Day in 2015, we weren't sure what new and exciting paths our digital journey would take us down. What we did know, was that technology and open licensing would help us take more stories to more children in more languages.
Over the past two years we have hit many milestones with you by our side: new and exciting stories in various formats, stories in over 100 languages and now, we're about to hit another big one: one million reads on the platform!
Join the #RacetoAMillionReads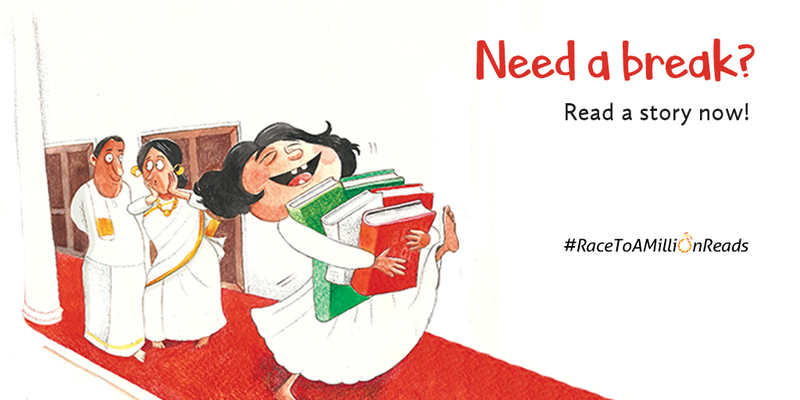 As we race towards our millionth online read on StoryWeaver, we'd love to have you join us in the winning lap! Starting today, we'll be sharing stories on Twitter, Facebook and Instagram with the #RacetoAMillionReads.You can be a part of #RaceToAMillionReads on social media in a variety of ways.
Share these stories with a child or children you know, and then pass the story on to friends who you think will enjoy it.

Is there a story you especially love on StoryWeaver? Share it with family and friends and tag us @pbstoryweaver and use #RaceToAMillionReads

If you've recently created, translated on relevelled a story on StoryWeaver then share that too so that more people can enjoy it. Who knows, someone else might love your story and translate it to a language they're familiar in!

Record an audio or video clip of you reading a book from StoryWeaver of your own story or a story you love and share it with us!
A big thank you for the tremendous role you've played in StoryWeaver's journey! Here's to the next million!
---