Every year, StoryWeaver marks International Mother Language Day (IMLD) to remind us all that learning to read in one's mother tongue early in school makes education more engaging, meaningful and enjoyable for children.
Suzanne Singh, Chairperson, Pratham Books, says: ​"Children love stories and they are an ​important​ ​part​ ​of​ ​a​ ​child's growth​ ​and​ ​development. Children need storybooks that they can relate to and that are in languages that they speak and understand. Through StoryWeaver, we are trying to address the inequity in the availability of reading resources by providing open and free access to over 18,000 storybooks in 224 languages and fostering the respect for cultural and linguistic diversity."
In 2020, we're ringing in International Mother Language Day by helping volunteers conduct more than 1000 reading sessions for children in over 60 languages! This week, volunteers from around the world are using StoryWeaver's digital repository of multilingual storybooks to read to children in several languages, including mainstream Indian languages (Hindi, Gujarati, Kannada, Marathi, Tamil, Telugu), indigenous languages (Kuvi, Pawari, Santali), vulnerable languages (Gondi, Korku), classical languages (Sanskrit) and other languages from around the world (Arabic, Igbo, Nepali).
30,000 schools in the state of Chhattisgarh, India (of which 15,000 are in tribal areas) have been encouraged to celebrate International Mother Language Day with StoryWeaver by giving children access to books and storytelling in indigenous languages like Gondi, Kurukh, Sadri and many more. Says Dr. M. Sudhish, Samagra Shiksha Chhattisgarh: "On January 26, the Honorable Chief Minister of Chattisgarh announced the use of mother tongue languages while teaching in classrooms. When we heard about StoryWeaver's IMLD initiative, we felt that this was a great opportunity to take the Chief Minister's mandate forward and bring mother tongue storytelling into the classroom."
Additionally, we're also thrilled to announce the launch of open digital libraries in 16 underserved languages, marking the culmination of our Freedom to Read 2020 campaign, which aimed to create digital books in languages that have limited or no children's books. Through our campaign, over 500 storybooks have been translated into languages such as Amharic (Ethiopia), Basa Jawa (Indonesia), Bodo, Tangkhul (vulnerable languages from North-East India), Kolami (vulnerable indigenous language from Maharashtra), Kochila Tharu and Rana Tharu (spoken in Nepal), Sindhi, and bilingual books in English-Surjapuri, to name a few.
These libraries have been co-created in collaboration with our partner organisations:
And our Language Champions:
A huge shout-out to our Freedom to Read partner organisations, Language Champions, and IMLD reading volunteers! Your efforts will go a long way in helping put a book in every child's hand. THANK YOU!
Stay tuned for more stories from the IMLD reading sessions and our Freedom to Read partners!
In the meanwhile, here are some happy moments from our ongoing International Mother Language Day celebrations:
From a reading session in English-Surjapuri conducted by Azad India Foundation in Kishanganj, Bihar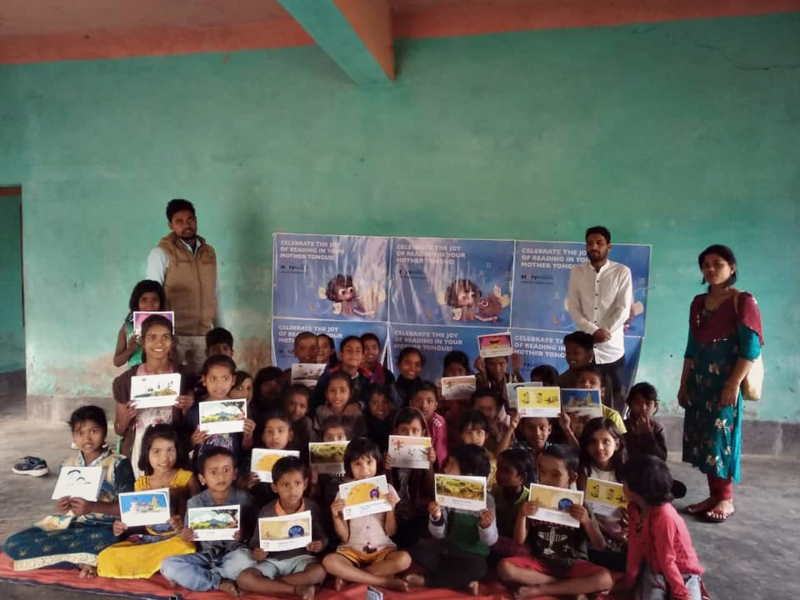 From a reading session in Arabic conducted at the Qatar National Library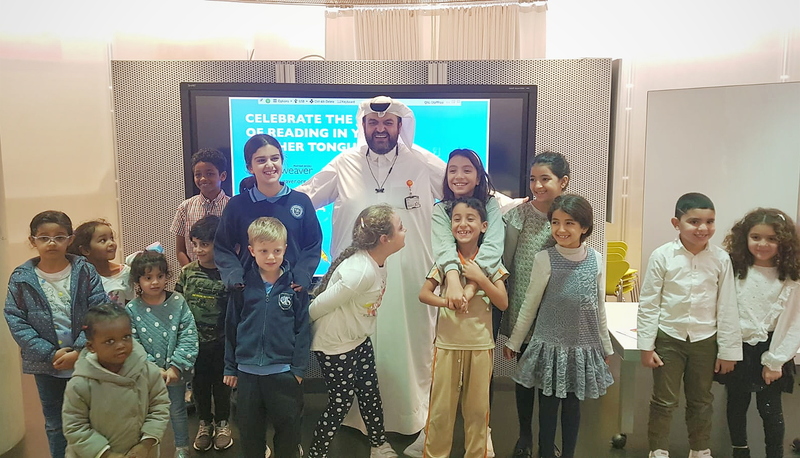 From a reading session in Kolami, conducted at DIET Yavatmal to mark the launch of an open digital library of 100 Kolami storybooks, created by Institute for Multilingual Education (IMLi) and StoryWeaver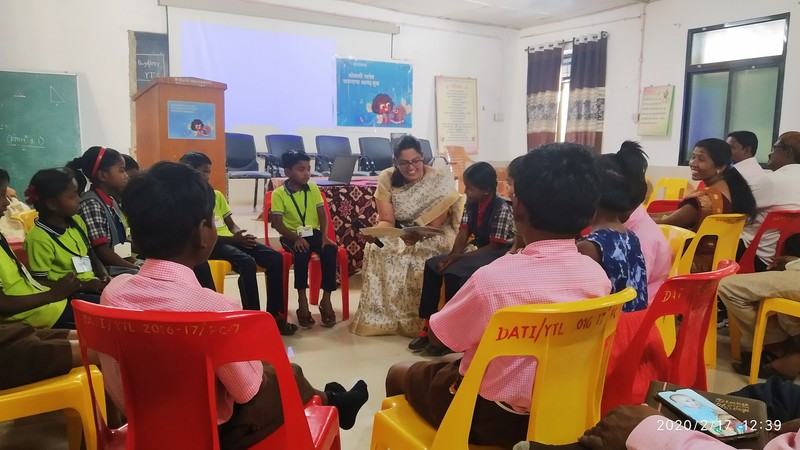 From a reading session in Maithili conducted by Aripana Foundation at Gyan Niketan Public School, Darbhanga, Bihar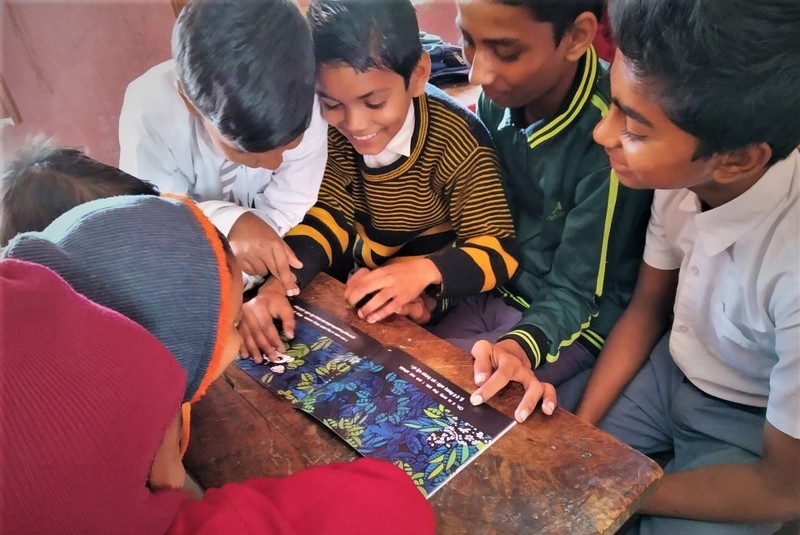 From a reading session in Amharic, by Ras Abebe Aregay Library in Ethiopia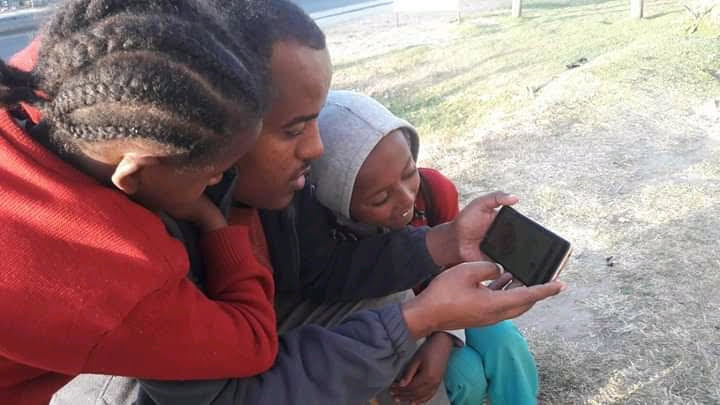 From a reading session in Karbi, conducted by Pragyam Foundation at Parijat Academy, Guwahati, Assam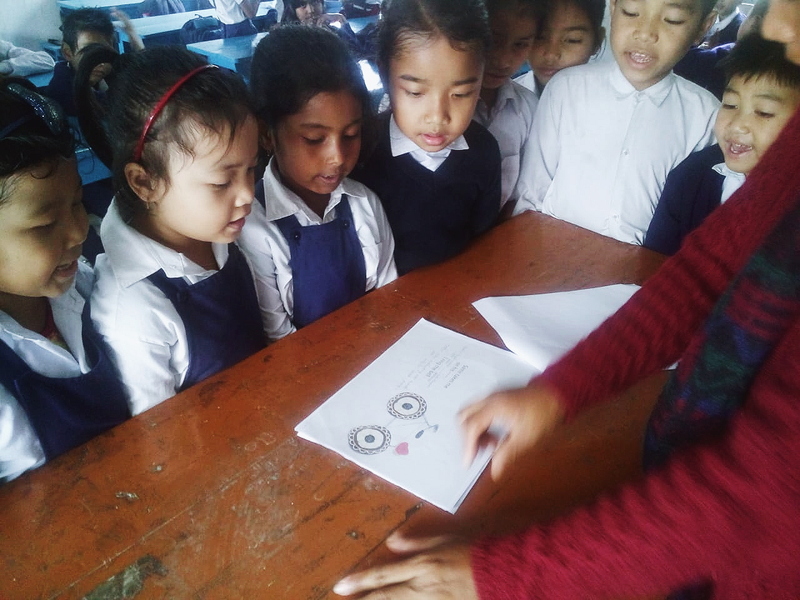 From a reading session in Marwari conducted by SNS Foundation, Rajasthan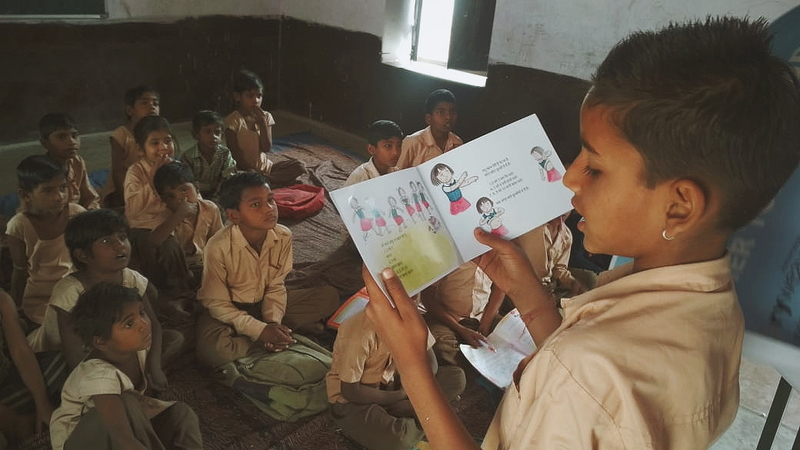 From a Nepali reading session conducted by Nepali Rana Tharu Samaj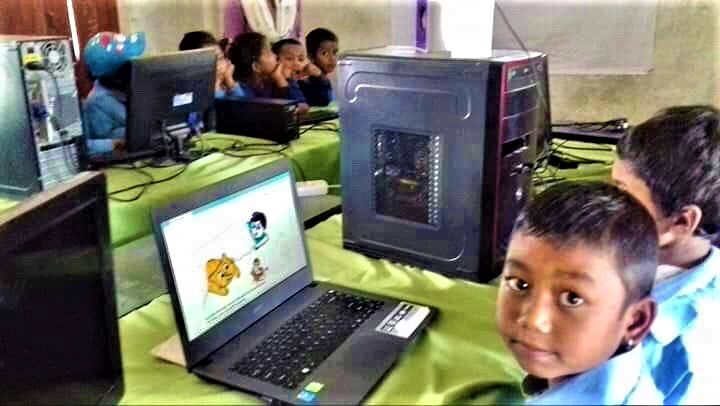 From a reading session conducted in Mayurbhanj, Odisha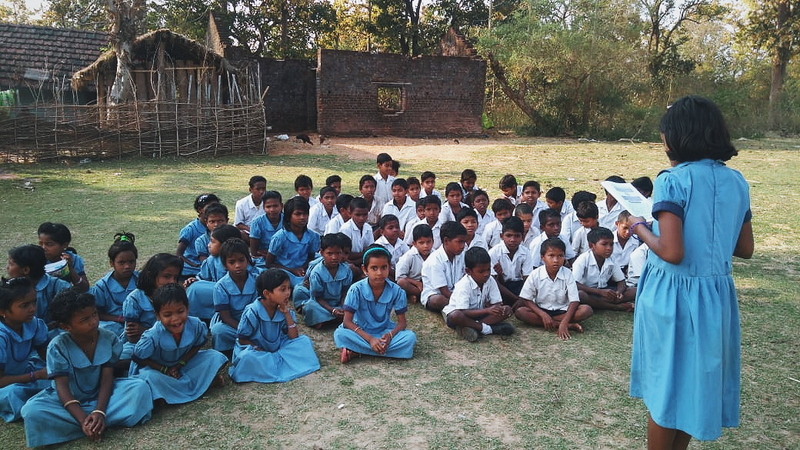 ---
Do join the conversation by leaving your thoughts in the comments section below. You can also reach out to us through our social media channels: Facebook, Twitter and Instagram.
comments (3)
---

At StoryWeaver, we believe that every child deserves to have joyful reading material in her mother tongue. To make this a reality, we have been building all-digital libraries in underserved languages through the 'Freedom to Read' campaign.
In November 2019, we opened applications for the 4th edition of Freedom to Read, inviting organisations and individuals to partner with us to achieve our goal: the co-creation of digital libraries in languages with few or no storybooks by February 21, 2020 - International Mother Language Day. Each of these free-to-use digital libraries will contain at least 50 quality-assured books - creating more storybooks, in more languages, that serve more children all over the world.
We are overwhelmed by the response to Freedom to Read 2020. A BIG thank you to the applicants - we are inspired by your work in the field of literacy and language.
Based on our guidelines, relevance of work, and a rigorous evaluation, we have selected 5 organisations and 18 individual Language Champions to collaborate with us to build and share digital libraries in 20 languages.
Here is the list of partners for Freedom to Read 2020:
Partner Organisations
| | |
| --- | --- |
| Target Language | Organisation |
| Amharic | Ras Abebe Aregay Library |
| Bodo, Nepali and Karbi | Pragyam Foundation |
| English-Surjapuri | Azad India Foundation |
| Fijian | Fijian Language Society |
| Hindi-Magahi | Karunodaya Foundation |
Language Champions
| | |
| --- | --- |
| Target Language | Language Champion |
| Amharic | Kaleab Getachew |
| Arabic | Amina Bouiali |
| Chhattisgarhi | Rohit Sharma, Er. Vivek Rathore, Charan Das Mahant |
| Farsi | Marzieh Nezakat |
| Basa Jawa (Javanese) | Theresia Alit, Sigit Apriyanto |
| Kochila Tharu | Sanjib Chaudhary |
| Lepcha | Minket Lepcha |
| Persian | Nazanin Karimimakhsous |
| Rana Tharu | Kamal Singh Rana |
| Setswana | Leelo |
| Sambal | Leo Fordan |
| Sambalpuri | Dron Sahu |
| Sindhi | Bhawana Dhameja P, Bharti Menghani |
| Tu'un savi | Francisco Amado Cruz Ramírez |
We shall be getting in touch with the selected partners to discuss the next steps.
We are so grateful to everyone who applied - thank you once again for your participation, interest and support! We shall do our best to reach out to you to explore alternate ways to collaborate.
---
Do join the conversation by leaving your thoughts in the comments section below. You can also reach out to us through our social media channels: Facebook, Twitter and Instagram.
Be the first to comment.
---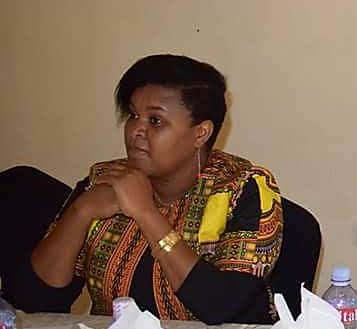 Writer, translator, editor and poet Agnes N.S. Nyendwa has always been best friends with books — right from her days as a warehouse clerk where she read up all the books in stock to her rise to an editor with publishing houses. Along the way, she was always passionate about her mother tongue Chinyanja, a language belonging to the Bantu language system of Africa and spoken widely across Malawi, Zambia and the Mozambique. Agnes is translating books on the StoryWeaver platform to her mother tongue and tells us in an email interview on why children need to read more stories in Chinyanja in her country and how she plans to make sure that more of them have access to these books.
Tell us a bit about yourself?
I am a writer, translator, editor, poet (English and Chinyanja), president of the Zambia Women Writers Association and Vice chairman of the National Arts Council, and have been in publishing circles since 1994. I started off as a Warehousing clerk being the first employee to have been engaged in that position at Macmillan Publishers Zambia Limited. I studied Purchasing and Supply (CIPS) and emerged as best student in the field. In my job as a warehouse clerk, I became friends with a bunch of books which I took time to read and enjoy. I cultivated the culture of reading each and every book that was in the warehouse. I later knew each book by its content and what to present if anyone wanted to buy any book in any field. I made it a point after that to read any new title as it came.
Due to the immense interest that I had in books, I was promoted to be Assistant Editor when the Zambia curriculum transitioned into a new one. My first assignment was to handle local languages because the whole project was a challenge. I managed to have the project take off and in the process I was seconded for an in-house training at Oxford Macmillan Education in the UK, which later catapulted me to be an Editor of the organisation back home.
What is your personal relationship to Chinyanja and to translation?
Apart from learning the language at school, Chinyanja/Chichewa is actually my mother's language. As it is truly my mother's tongue – my parents (my mother being a teacher by profession) made sure we honed the skill of speaking and writing it. They would not allow us to mix any other language when speaking with them, let alone writing to them. We were encouraged to read Chinyanja/Chichewa books, which I certainly do even now. This made us know the language without measure. Our home was our training ground for the local language where neighbours would be amazed at how we spoke it even when we grew up in a low density area where only people with high education lived. Friends would laugh at our tongue because sometimes they would request us to interpret the words we spoke.
Later in life I still had a challenge convincing my husband that the words I spoke were actual Chinyanja/Chichewa. He thought that as a family we had developed a language that we alone would understand not until I bought a dictionary from a bookstore in Malawi. He took time to refer to it on every word that he thought was specific to my family. He was amazed to have found the very words in the dictionary.
That is the power of teaching a child her mother tongue. It is easy for me to understand other languages because I can relate them to my own. I now thank my parents for imparting that priceless skill to me. I look at myself as one of those who is open to learning and embraces criticisms when it comes to the local languages. I have written and translated a number of books that are currently being read in schools.
You have been translating STEM stories. Describe the process to us. Would this process be different for a joyful picture book?
The process is not easy when you are just starting as a translator of STEM books. The process is quite challenging because of the absence of indigenous terminologies for certain concepts and words in general. STEM books have a lot of these non-indigenous terms. But by using the meaning approach and transliteration, the challenge is quite eased. I actually enjoy translating them because I get to understand and impart the terms in a way that are simple to grasp.
I don't find picture books to be any different from other story books because each book presents its own challenges, some may be grammatical or orthographical but rising to the challenge is what makes translating any book unique and adventurous.
How do you plan to take the Chinyanja stories to the children?
In our society, doing a venture totally free can be quite challenging because the conveyor of the message needs finances to operate. I would love to have every child who is stationed in a Chinyanja belt to get hold of these wonderful stories. It is a fact that a bigger chunk of my country cannot access internet which can be a transmission port for these books. I need them printed in hard copies so that they are distributed for children to have and read wherever they are, with friends and family.
My plan is to raise funds that can allow me to print and probably sell at a nominal price and for them to be spread where their relevance is. If I can find funds that can allow me to print and transport the books, I don't think there will be any need to sell them but to distribute them to libraries and have them approved for use in schools. For those who are able to browse on the internet, sending the link to people I know and other official arts and educational platforms is helping to spread the books. I have actually started sending the link and people are reading them.
What do you usually read? Which language do you prefer to read in?
Yes I do read quite a lot. A good story is what prompts my language of preference. I do read in Chinyanja and English as well as other Zambian languages that I have quite a considerable amount of knowledge.
A glimpse of the stories Agnes is translating to Chinyanja on StoryWeaver. You can read these stories here.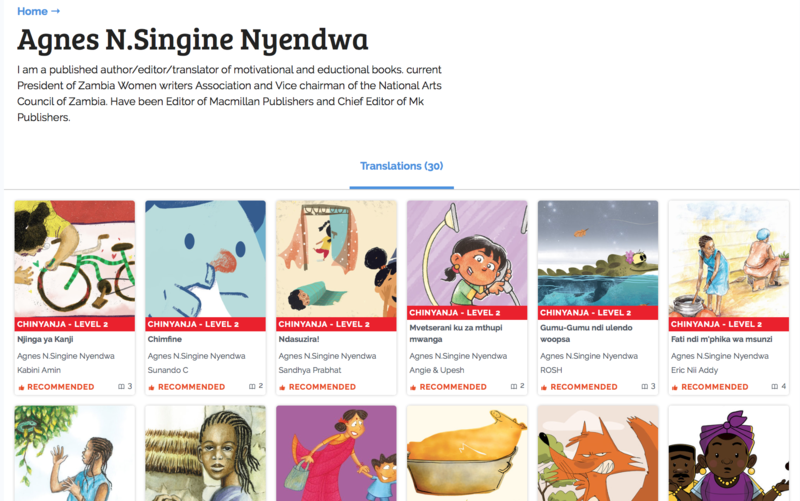 Thank you Agnes! May your tribe increase!
Write in to us at [email protected] if you want us to add your native language.
Be the first to comment.
---