On World Book Day, we are excited to launch Classics on StoryWeaver, a collection of beautifully re-illustrated storybooks for children to read and enjoy!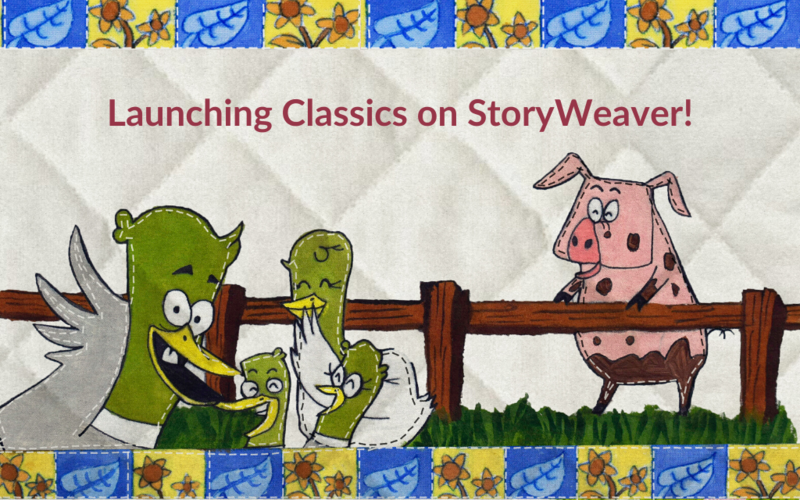 What are classics?
A. Montgomery Johnston in his article 'The Classics of Children's Literature' describes classics as those books that have a high literary quality, great child appeal and have themes that are of universal interest. Most classics have stood the test of time and have therefore been read by several generations.
Donna Norton in her book 'Through the Eyes of a Child', talks about the importance and the need of exposing children to good children's literature. She says it nurtures growth and development of personality and social skills, helps develop emotional intelligence, provides an opportunity to learn about various cultures and transmits important literature and themes from one generation to the next. In his 1970 Nobel Lecture in Literature, Aleksandr Solzhenitsyn said that literature can convey the life experience of one whole nation to another and thus becomes the living memory of the nation.
Classics on StoryWeaver
Keeping all this in mind, we at StoryWeaver were looking for ways to bring some of these classics back to children who have perhaps not been introduced to them. Since all of the content on StoryWeaver is under the open Creative Commons CC BY 4.0 license, we looked for classics that were either out of copyright or in this open space.
We were thrilled to find Project Gutenberg (https://www.gutenberg.org/), which was the first provider of free electronic books, or eBooks. Michael Hart, founder of Project Gutenberg, invented eBooks in 1971 and his memory continues to inspire the creation of eBooks and related technologies today. This is a library of over 60,000 free eBooks, which are digitized and diligently proofread by thousands of volunteers for enjoyment and education.
While the stories on the Project Gutenberg platform were incredible, most of them had very few and very dated illustrations. Since StoryWeaver mostly hosts picture books for children, we decided to re-illustrate a few of these beautiful classics so that a new and younger generation would be able to read and enjoy them.
We are also re-illustrating some children's classics from the giants of Indian literature like Rabindranath Tagore, Munshi Premchand and Sukumar Ray and publishing them in their original language. But more about that later!
Today, on World Book Day, we are proud to launch our Classics on StoryWeaver series with the following titles The Man in the Moon, Pussy Cat Mew, How the Whale Got his Throat, and The Rooster that Crowed Too Soon, beautifully illustrated by Sahil Shaikh, a Communication Design student from the DJ Academy of Design.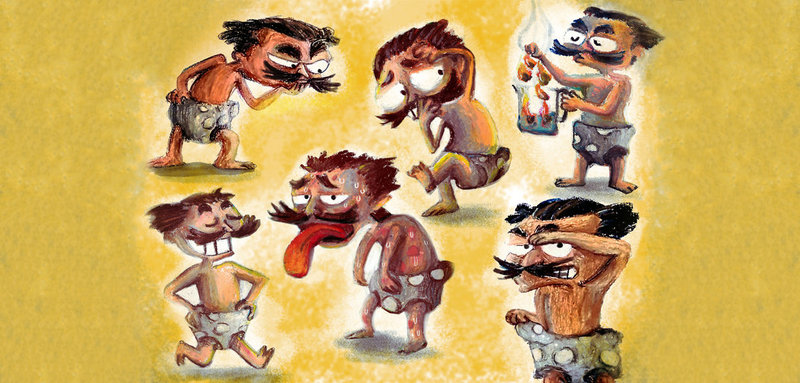 An illustration from the storybook The Man in the Moon, written by L Frank Baum and illustrated by Sahil Shaikh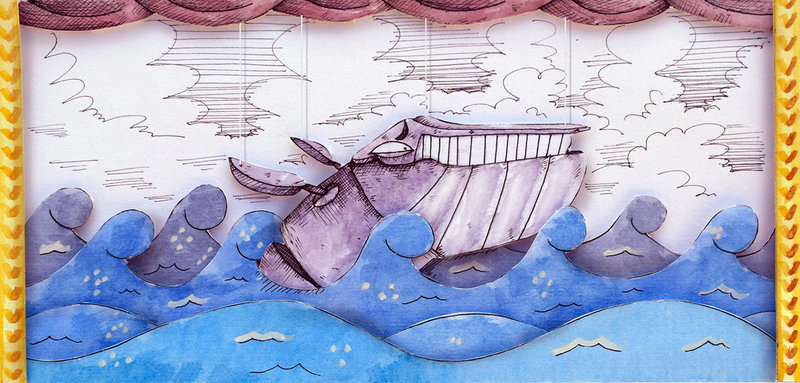 An illustration from the storybook How the Whale got his throat, written by Rudyard Kipling and illustrated by Sahil Shaikh
Do read the books on StoryWeaver and let us know what you think! We hope you love these books as much as we do.
---
Leave your thoughts in the comments section below! You can also reach out to us through our social media channels: Facebook, Twitter and Instagram.
---