Earlier this year, StoryWeaver conducted a Bengali Translation Hackathon with a group of enthusiastic teachers and language students. The hackathon saw over 70 level 1 and 2 stories translated to Bengali and reviewed.
The participants were excited by the possibilities the StoryWeaver platform afforded and left the hackathon with many ideas on how they could use it in their work with children.
Participants, Anupam Dam and Suman Das, was particularly excited by StoryWeaver, and wanted to introduce it to students and also to teachers. He wrote back to us soon after the hackathon with the idea of conducting a StoryWeaver workshop for some of the teachers in his school.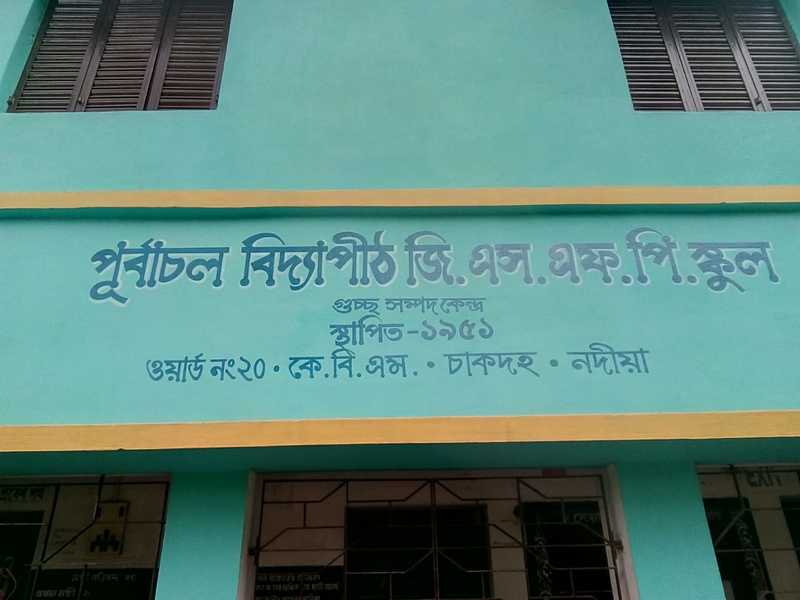 Anupam is a a government aided school teacher and is keen to provide his students with the best possible facilities and resources. Suman Das is a Head Master Of Chalitatali Prathamik Vidyalaya of Nadia District.
"I wanted to arrange the workshop to spread awareness among teachers like me about the vast scope of using StoryWeaver in the classroom" Anupam shared. "All the participants chosen to attend the workshop were equally dedicated towards education."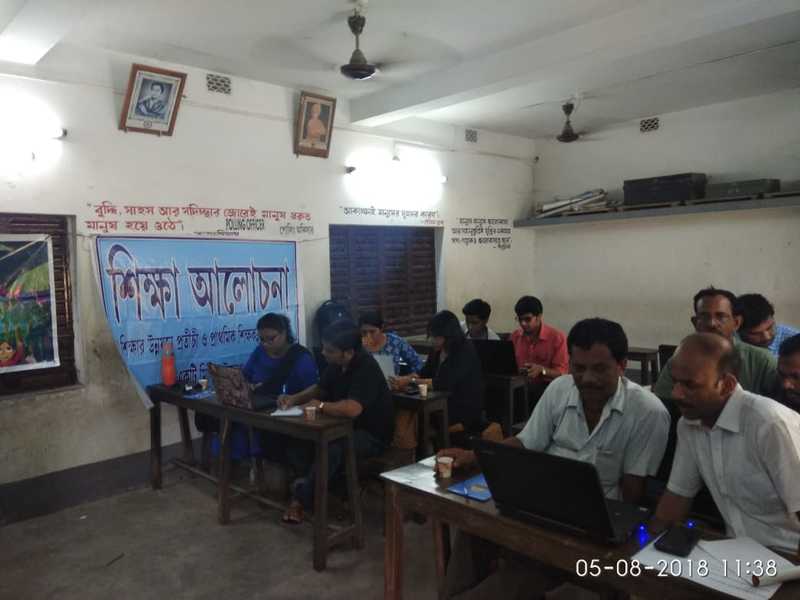 Team StoryWeaver had shared a suggested schedule for the workshop. "This helped the workshop go as planned, from the introduction stage to final publishing of stories." recalls Suman.
The workshop facilitators were pleased to notice that participants willingly involved themselves in the workshop and performed the tasks asked of them flawlessly. They had very few queries, and the most frequently asked question was "Is it possible to edit already published stories?"
"My colleagues were engaged throughout the workshop and enjoyed it the most when the saw their stories published on the StoryWeaver platform, " added Suman.
Sudeshna Moitra, our Bengali Consultant Language Editor, was an observer at the workshop and had this to say about the experience: "Yesterday's workshop was very enriching for me. All the fellow teachers were quick to grasp the concept and participated equally and intelligently. Their enthusiasm to learn and know more made the workshop quite fulfilling. Had a great experience from my side as well. I enjoyed the opportunity to interact with a group of interesting minds and hope to do similar workshops more. It feels great to conduct such workshops and the feedback from them was wonderful. Hope I have managed to contribute something meaningful to them through the workshop.
The workshop ended with teachers discussing ways in which they could use StoryWeaver in the classroom environment and sharing their takeaways from the session. Some of them were happy to have learned a new way to share stories with students and planned to 'create stories based on school syllabus' while others were happy to have the opportunity to create and translate stories in their mother tongue.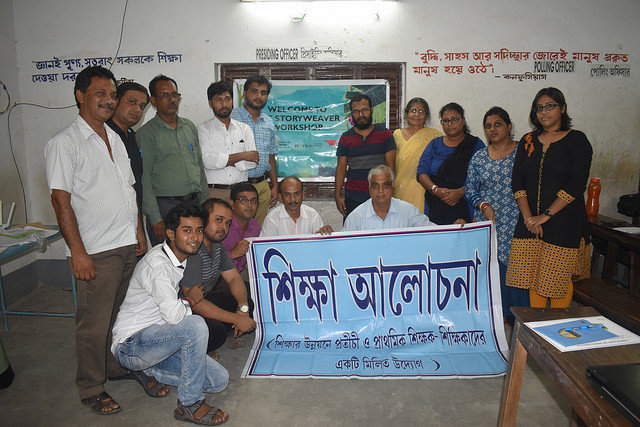 We look forward to seeing more teachers conducting StoryWeaver workshops in their schools. If you're interested in introducing StoryWeaver to your peers and in your classrooms, write to us at [email protected] today.

---