We are delighted to share that Pratham Books' StoryWeaver has been selected as a finalist for the WISE Awards 2018.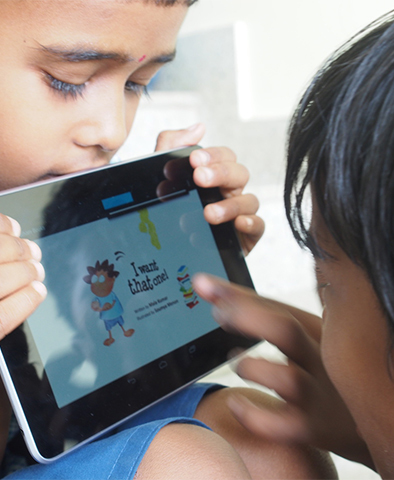 StoryWeaver, an initiative of Pratham Books, is among 12 finalists chosen by the World Innovation Summit for Education (WISE) for their innovative and impactful approaches to today's most urgent education challenges
Each year, the WISE Awards recognize and promote innovative projects from around the world that are addressing global educational challenges.
StoryWeaver is an innovative digital platform which harnesses the power of technology, open licensing and collaboration to address the global scarcity of books for children in mother tongue languages. StoryWeaver also allows for content to be translated and versioned for localized needs. This responsive platform has published over 7500 story books available in 109 languages, making knowledge accessible to children and educators beyond global access barriers.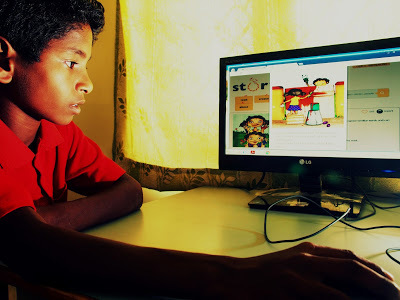 Suzanne Singh, Chairperson of Pratham Books, said StoryWeaver'svision is to massively scale the creation and distribution of reading resources for children in mother tongue languages. Our endeavor is to address the global scarcity of books for children and arm every child with the power of knowledge and opportunity. By providing access to thousands of storybooks, the platform has enabled educators to make classrooms more engaging, libraries more diverse and most importantly, make learning fun for children. With StoryWeaver, we have opened up a new pathway to nurture a generation of readers".
Stavros N. Yiannouka, CEO of WISE, said: "We congratulate StoryWeaver for making it to the finalist stage. Each of the 2018 WISE Awards finalists has constructed an effective, tested solution to a global educational challenge. Whether it's ensuring fundamental education for refugees or creating the next generation of empathetic and conscious leaders, each project is already transforming lives, and provides an inspirational model for others to adopt. This is vital to our mission at WISE, which centers around collaboration".
The 12 projects come from eleven countries and were shortlisted for their innovative solutions to education challenges and their positive social impact. The awards finalists were picked from a pool of 413 projects, and evaluated according to strict criteria. They must be successful, innovative education projects that have already demonstrated a transformative impact on individuals, communities, and society. They must be financially stable, have a clear development plan and be scalable and replicable.
For further information, visit http://www.wise-qatar.org/wise- awards.
**********
About the WISE Awards:
Each year, the WISE Awards recognize and promote six successful innovative projects that are addressing global educational challenges. Since 2009, WISE has received more than 3,200 applications from over 150 countries. Up until now, 54 projects have won the WISE Awards, from a wide variety of sectors and locations for their innovative character, their positive contribution and their potential for scalability and adaptability. These projects represent a growing resource of expertise and sound educational practice. Year by year, WISE is building a community of educational innovators which offers a fertile environment for groundbreaking collaborations. Today the WISE Awards network comprises pioneering projects that are helping bring real change to societies and communities.
---