Last year, we wrote about Tenzin Dhargyal and how he and group of committed teachers at the TCV School, Suja, Himachal Pradesh were translating stories to Tibetan on StoryWeaver. The passionate educators have till date translated over 60 books to Tibetan on the platform. Tenzin had written to us about how he and his colleagues were keen to print some of the books and place them freely in libraries and reading rooms across the region.
Last week we were overjoyed to receive this photograph from Tenzin!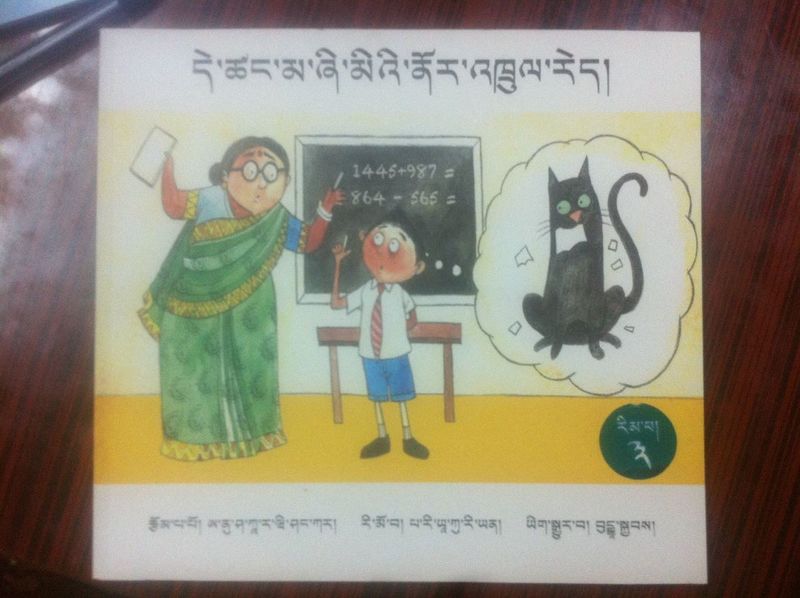 We wrote to him and asked him to tell us more about the project. Over to Tenzin!
"We have printed more than 5 thousand copies of two books which will be distributed freely in all the Tibetan school libraries and reading rooms in the region. Students will have full access to these books in the libraries and already love the books very much. In fact, the more books they have, the happier they are to see and read them! Teachers and librarian can also plan and do activities with the books. My colleagues and I are also planning to create our own stories on StoryWeaver and there is much interest in exploring ways in which we can use the platform. If you look at our Tibetan section, there are 68 books now. We started with just one! Thank you for adding the Tibetan language to StoryWeaver."
It's wonderful to see how educators and language champions are using StoryWeaver to create a repository of stories in languages the children they work with are fluent in! It's especially rewarding to see them find ways to take these translations into classrooms!
If you're using StoryWeaver in your classroom and have a story to share write to us at sto[email protected] and we'll feature you on our blog!
---