StoryWeaver is proud of the small role it plays in the preservation of languages. Our collaborations with language organisations, educators and NGOs has helped in creating joyful reading material in languages such as Konkani, Tibetan and Kora and Santali, thus ensuring that they are passed on to the next generation of learners. The 'Freedom to Read' campaign was our effort to make many more stories available in languages that are underserved and underrepresented in the mainstream.
Languages like Jèrriais. Jèrriais is a minority, endangered language, spoken in the island of Jersey, off the coast of France. To pull it out of this status and keep it alive, various schools in Jersey have started teaching Jèrriais and organisations have been made to protect the language by promoting literature, music, and any other sources of the language. Anthony Scott Warren, one of the few teachers of the language, asked us to add Jèrriais to StoryWeaver.
"In the 1990s it was realised by the States of Jersey government, that the number of Jèrriais speakers was in serious decline and that as there was no longer inter-generational transfer of the language, a programme to teach it needed to be set up. There were no qualified Jèrriais teachers working in the Education Department, so the States outsourced the programme to Le Don Balleine, a will trust who set up L'Office du Jèrriais to run lessons in primary schools from the start of 1999." shared Anthony.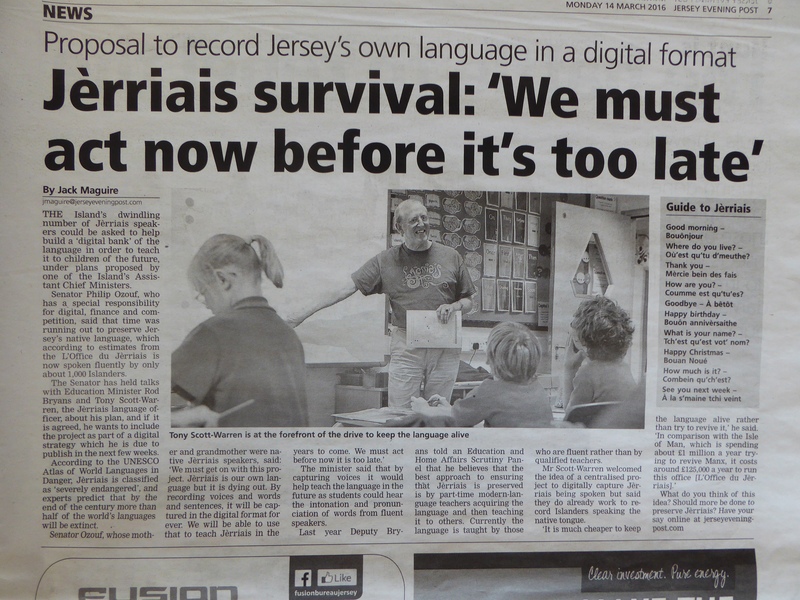 Jèrriais lessons began in secondary schools in 2001 and were optional and generally outside normal school hours. In some schools, children could attend Jèrriais instead of assembly. "I was initially the only employee, but later the team expanded to 2.8 equivalent full-time teachers. We currently are training two new teachers to take over when I and one other teacher retire." says Anthony who is hoping (subject to funding from the States of Jersey) to increase the teaching provision to 4 teachers and to run lessons in grades 4 to 6 (ages 8 – 11) in curriculum time. "We also plan to increase the provision in secondary schools and to develop an immersion programme in nurseries and Foundation stage."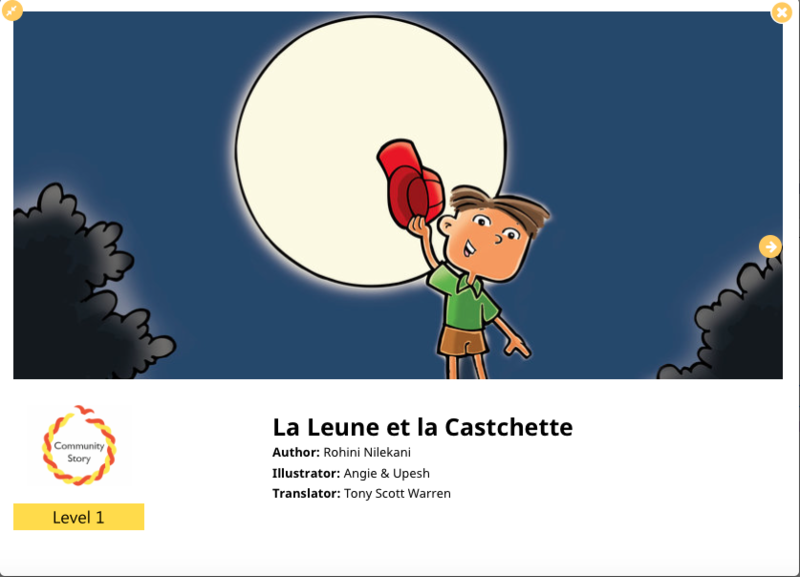 Anthony plans to use the stories he is translating on StoryWeaver in his lessons, which are generally for beginners. "I'll be making laminated flipbooks to take to the classrooms. We would ideally like to add the stories to our new LearnJèrriais website which is intended to go live later this year. We are also planning to have a Story and Rhyme Time feature at the Jersey Library each week, and these stories will fit in very well."
Currently 40 children are learning Jèrriais, but Anthony hopes to increase to at least 200 children per year in the next five years. We look forward to seeing more stories in Jèrriais on StoryWeaver and hearing about the wonderful work Anthony and his colleagues are doing!
---