THIS POST HAS NOW BEEN FILLED. THANK YOU FOR YOUR INTEREST.
Pratham Books is a not-for-profit children's book publisher that was set up in 2004 to publish good quality, affordable books in many Indian languages. Our mission is to see 'a book in every child's hand' and we have spread the joy of reading to millions of children in India.
In the last 3 years, we have increased our impact by investing deeply in technology based initiatives to further our mission. We are now looking to hire a Manager: Strategy & Insights to help develop innovative strategies as we scale up these initiatives.
About the Project
StoryWeaver is a digital platform that hosts children's stories in multiple Indian and international languages, so that children have access to reading resources in their mother tongues to learn and practice reading. All the stories are available under open licences and not only can they be read for free, they can also be translated or versioned, using simple tools embedded on the platform. In two years, StoryWeaver has grown from 800 stories in 24 languages to 6500 stories in 104 languages. We have built a robust global community that uses our content as well as contributed to creating more content on the platform.
StoryWeaver is being recognized as an emerging innovation that can transform the early literacy reader ecosystem globally. Recently, StoryWeaver was featured in the World Bank's report on 20 innovative EdTech projects from around the world, and was also the recipient of the prestigious Library of Congress Literacy Award 2017 International Prize. Our vision is for StoryWeaver to be the largest multilingual open library in the world for children by creating a collaborative publishing model that can address the scarcity of reading resources in their mother tongue languages.
Job Description
This position will work closely with the senior leadership to understand and shape the strategic direction StoryWeaver. There will be significant opportunities for innovation, working closely with internal and external stakeholders to further develop, nurture and scale a world-class digital platform that is redefining the way reading resources can be created and distributed globally. In a 2 year time-frame, the project outcomes are expected to scale by 10x and this position will play an important role in helping the organization meet this objective.
Key Responsibilities
Work closely with the internal teams to design strategies to implement the StoryWeaver's strategic and operational plans
Align processes and resource-planning with overall strategy

Develop plans to materialize strategy and analyze strategic partnership opportunities

Track and monitor user trends and usage data to develop insights that will drive future product enhancements

Monitor and analyze industry trends and market changes
Requirements
Masters in Business Administration, Marketing or a related field

Proven experience as a Strategic Planner or Business Consultant

Understanding of market research and data analysis

Knowledge of business operations and procedures

Demonstrable strategic thinking abilities

Analytical mind with problem-solving attitude
Excellent organization skills

Excellent verbal and written communication skills in English

Sophisticated ICT skills

Willing to travel to all project locations

6-8 years of experience
Nice to have but not mandatory
Experience working with non-profits

BTech/MSc/MCA degree in Computer Science or related disciplines will be a plus
Location: Position is based out of Bangalore and is full-time. Project is expected to complete within a 2 year time-frame.
Salary: Compensation will be commensurate with experience.
Write to us: Email your resume with Manager: Strategy & Insights in the subject line to careers@prathambooks.org
Be the first to comment.
---
Bhavna Menon has been part of Last Wilderness since 2010 and currently works with Last Wilderness Foundation, an NGO working towards wildlife conservation as a Project Co-ordinator. She recently wrote 'Welcome to the Forest' for Pratham Books, that tells the story of Tulsa and her visit to Kanha Tiger Reserve with her school friends. Along with the forest officials, the students experience the jungle in a unique and exciting way. The book is based on Bhavna's own life-altering experience with 23 visually-impaired children in the forests of Kanha National Park. This story first appeared on Nature inFocus in February, 2017.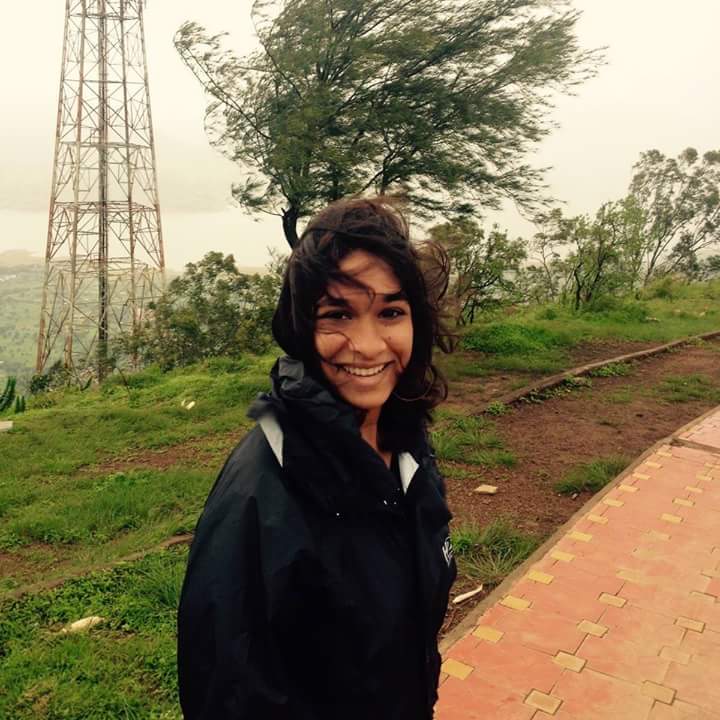 Last Wilderness Foundation (LWF) has been involved in the Village Kids' Awareness Programme since the summer of 2012. The programme involves working with students living in the buffer zones of tiger reserves like Bandhavgarh, Kanha and Panna to help them understand the correlation between denizens of the forest and the need to protect them. It helps also, to understand the behaviour of a tiger as that of a wild animal rather than only a source of economic loss for the villagers in form of livestock lifting (which happens more often than not).
However, despite working in this landscape for the past five years, our most surreal experience came this year, in the form of 23 visually-impaired students from the Ananya Manav Sai Samiti, Jabalpur. The enthusiasm shown by these students — complemented by the initiative taken by the Kanha Forest Department and LWF — made it possible for us to take them on a forest safari through Kanha National Park in January for the very first time.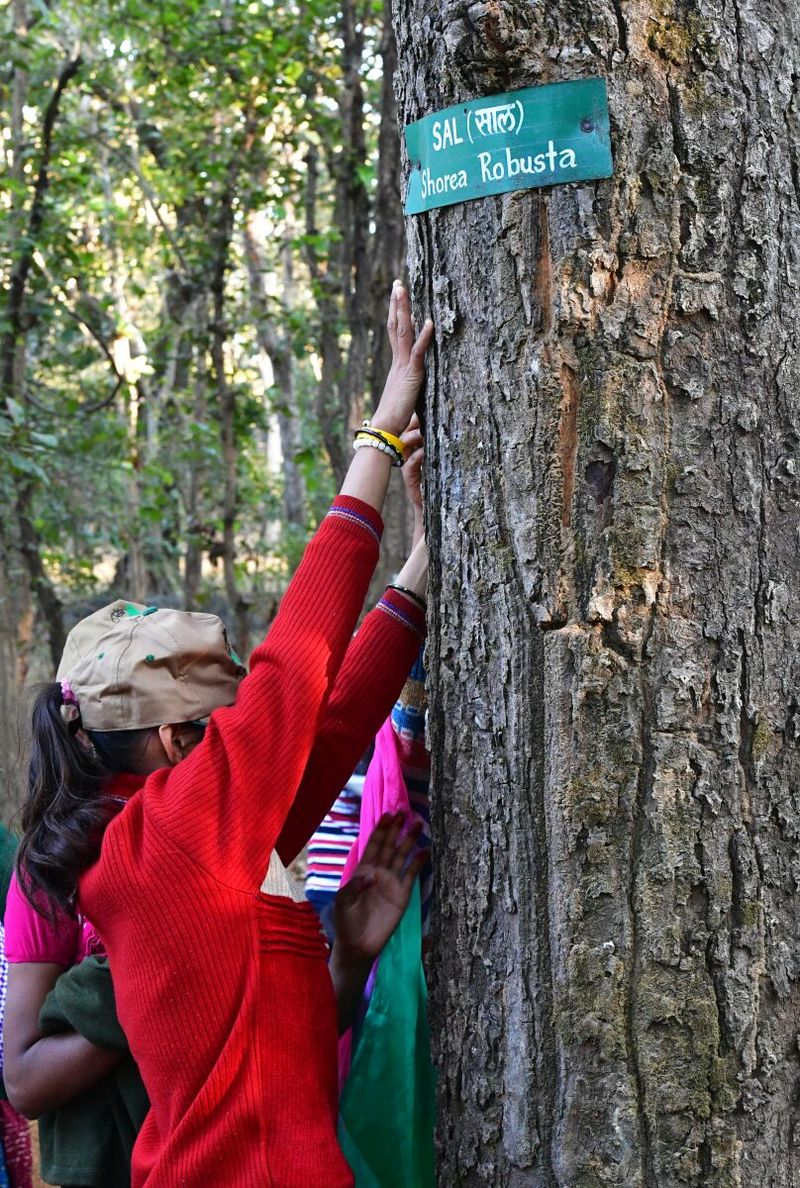 To read the rest of the story, click here.
Be the first to comment.
---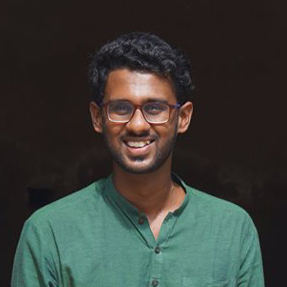 C G Salamander is a writer and comic journalist who lives in Chennai with his dog Hazel. He's currently working on completing his first children's novel. He has guest edited and written books for Pratham Books.
If you've ever played with a crazy ball, you'll know just how hard they are to control. If you haven't played with one, I highly recommend you do, because there isn't a better feeling in the world than watching a ball bounce back and forth between the floor and the ceiling.
The day I bought my first crazy ball was the day my brain flew out of my ears -- BECAUSE IT ABSOLUTELY BLEW MY MIND! Pretty much my entire class collected crazy balls, and we often had competitions to see who could bounce them the highest. Granted, we did break our share of bulbs and tubelights, but on the bright side it led us to "Ultimate Craze" -- a sport that I pioneered along with a bunch of other class 7 students. The aim of Ultimate Craze was to bounce the ball as high as possible, which often meant dropping them from our classroom corridor -- located on the 3rd floor. Remember when I told you that watching a ball bounce between a floor and ceiling was the best feeling in the world? Well, that might have been hyperbole. But bouncing a crazy ball from the 3rd floor isn't! Because I swear to you, I once bounced a ball almost as high as my school! And it remains the proudest moment of my life till date. But needless to say, I took things a bit too far, and had to stop when my mom threw out all 20 of my prized possessions for allegedly breaking things around the house. She said that they weren't called crazy balls because of how high they jumped, but because they were driving everyone mad.
Gratuitous though it may seem, that anecdote was part of the reason why I wrote Bounce. Kaayal, the protogonist of the book, loves her new toy and simply can't stop playing with it. But unlike me, Kaayal has the good sense to play outside. She does however, get a little too excited and ends up bouncing her ball a little too high. Kayal chases the ball around the park, follows it up a lamp-post, pursues it into a random terrace, but it's all in vain. Neither Kaayal nor the people she meets in the park can catch it. THAT BALL IS JUST TOO DARN CRAZY!
One of the reasons I really wanted to write this book was because I liked the idea of things happening in a counting book. I liked the idea of a counting book packed with action, and I thought it would be nice to set it in the Anna Nagar Tower park in Chennai. The second reason I really wanted to write it was because I liked the elaborate backstory I made for Bounce -- almost all my stories have a backstory that I keep to myself and don't really share with anyone. But since I've been asked to write about Bounce, I can tell you that the events in the book actually take place inside Kaayal's head. She's re-living one of her fondest memories just as she goes into surgery. Kaayal drifts into her happy-place after the anesthesiologist asks her to count backwards from ten. But there's no need to worry about Kayaal, she's just having her tonsils removed, and she's going to be just fine.
I wrote Bounce the way I would write a comic. I scripted it, treated each page as a panel, and made sure the pages in the script were fluid and jelled well together. But if I'm being honest with you, Reshu Singh did almost all of the work. She designed the pages wonderfully, made sure the illustrations in successive pages went well together, chose an amazing colour palette, and even made sure the angles and trajectory of the bouncing ball were accurate. It's often the smallest details that set a book apart, and with Bounce it's the purple lines that show the trajectory of the bouncing ball. The reason the purple lines are so important is because they kind of guide the readers eyes through the book, and they also make it possible for the book to be read backwards. Shinibali (the guest editor) suggested we make it an ascending and descending book, so we designed the book in such a way that it could be read from front and from behind.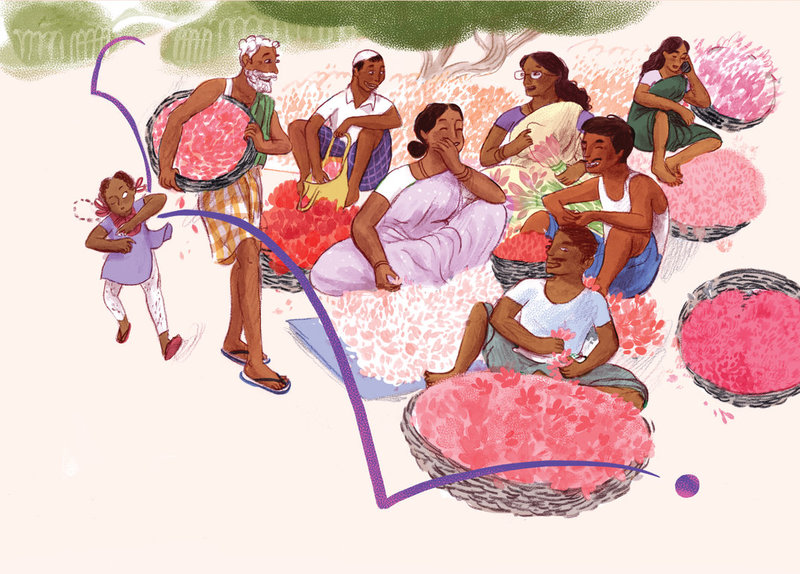 There are few times in life where it's okay to paraphrase Hannibal (not the roman guy, the guy from the A-Team). This book was one of those times. Bijal commissioned it over cake, Shinibali's inputs were wonderful, and Reshu Singh's illustration's can only be described as kick-butt-ninja-lion. On the whole, the book sort of just came together. And I love it when a book comes together. #hannibalmisquotes #a-team
If you've made it this far, and are still with me, be sure to check out Bounce!
Glossary
Ultimate Craze - A sport invented by the author et al (patent pending).
A-Team - An amazing show about renegade army peeps. It aired in the 80s.
Kick-butt-ninja-lion - A high praise reserved for all things amazing.
Be the first to comment.
---