A bedtime story is a wonderful way to connect with your children and engage their imagination!
A recent study published in the U.S. National Institutes of Health's National Library of Medicine mentions that bedtime routines may contribute to several positive outcomes, including language development, literacy, children's emotional well-being, and parent-child relationships.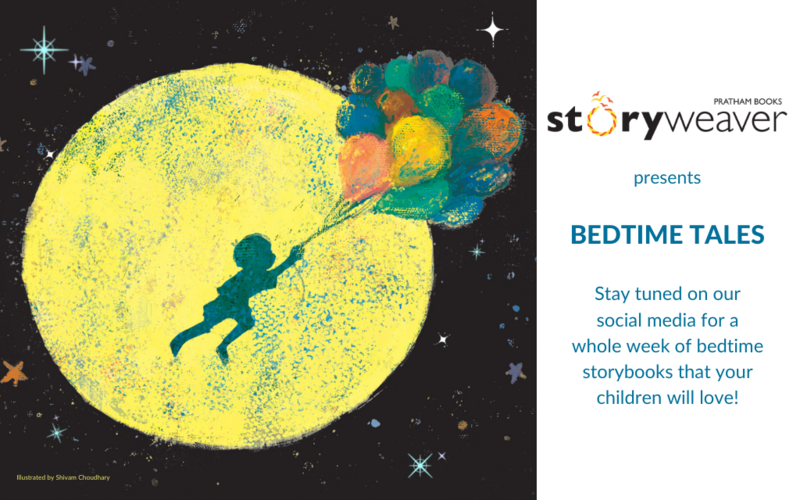 Join us this week from 7th to 13th December 2021 on our social media pages for an enchanting new storybook every evening.
Happy reading!
Follow us on our social media for campaign updates!
Facebook | Instagram | Twitter
comments (14)
---
A year ago, on Children's Day 2020, StoryWeaver and Pratham Education Foundation announced a collaboration to develop and grow a repository of free, openly licensed reading resources for young children. As the first step, 50 storybooks from Pratham Education Foundation were launched on the StoryWeaver platform.
Kahaniyaan hi Kahaniyaan - A treasure trove of storybooks
To mark the first anniversary of this collaboration, we are delighted to share the progress that has been made since then, in creating, translating, and curating storybooks across many languages. This Children's Day, over one thousand storybooks will be made available for public access across two platforms – StoryWeaver and Pratham Education Foundation's Pratham Open School.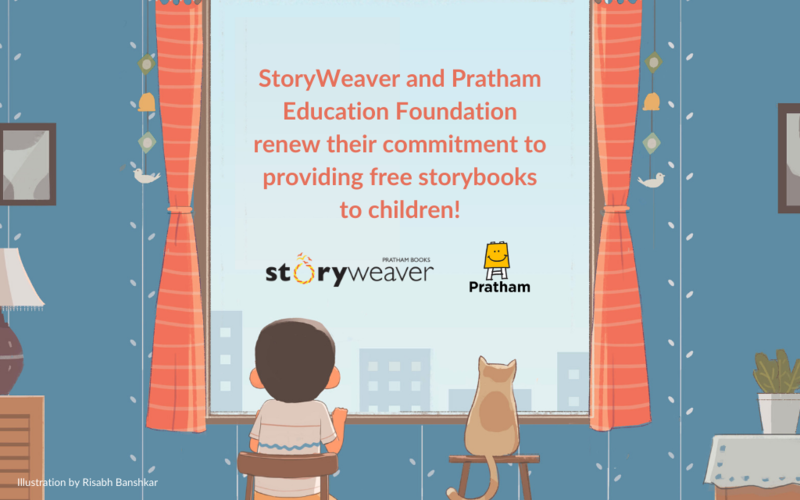 Storybooks in ten Indian languages and English
The Pratham-StoryWeaver collaboration now has uploaded more than 600 storybooks in Assamese, Bangla, English, Gujarati, Hindi, Kannada, Marathi, Odia, Punjabi, Telugu, and Urdu. This allows for open, and easy access to simple, interesting and fun storybooks.
Having these storybooks under the CC BY 4.0 license on StoryWeaver makes them available to a larger audience worldwide, and the books are free to read, download and use. At the same time, these books will give the StoryWeaver community new stories to translate, giving children around the world access to more books in their own languages.
In addition to the collection of new storybooks on StoryWeaver, a rich variety of additional storybooks are also available on the Pratham Open School website. You can "read", "listen" and use "highlighted" storybooks. What makes these packs special is that they are context-specific libraries with storybooks created by unique individuals from various backgrounds focusing on the local community and capturing the flavour of the region they represent. The packs include books from Himachal, Tripura, Assam, Bihar and Bengal with stories in the regional languages.
Campaign for celebration
Starting November 14, for a week, Pratham Education Foundation teams in 20 states will work with local volunteers, mothers, and community members to share one storybook a day through the 'Kahaniyaan hi Kahaniyaan' campaign and do a variety of activities like role-playing, drawing, and storytelling among others.
This partnership is a small step towards the goal of building a vast treasure trove of thousands of storybooks that will be freely available for children in their mother tongues.
Come join us on an exciting journey for the week of 'Kahaniyaan hi Kahaniyaan'!
Follow us on our social media for campaign updates!
Facebook | Instagram | Twitter
Explore all the storybooks available for free on StoryWeaver here: https://bit.ly/3wHyGf6
comments (4)
---
With our mission of 'a book in every child's hand', it is our constant endeavour to take more books and stories to more children. With StoryWeaver, our open-source, multilingual digital repository of children's stories, access to good quality reading material has become much easier. Children and educators can read 14000+ stories in over 180 languages!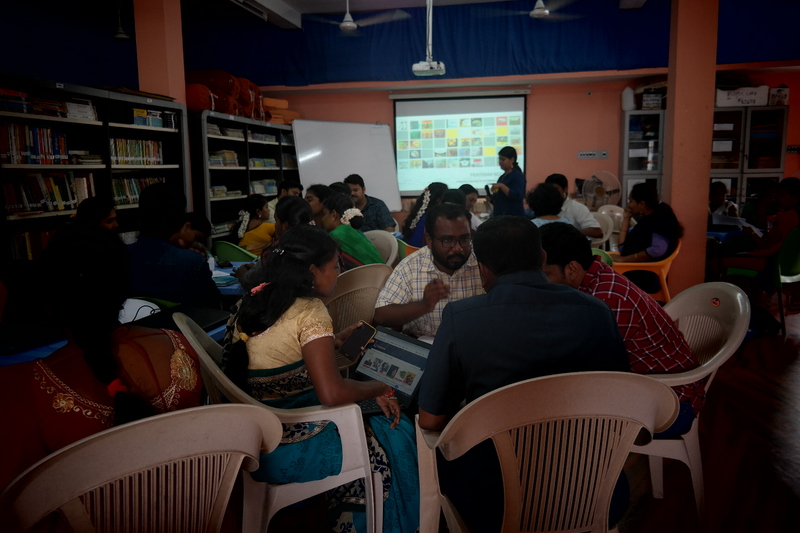 One of the ways in which we engage directly with organisations and educators is by conducting StoryWeaver workshops with them. The day-long session focuses on why reading is important and explores the platform in detail. Participants also get dedicated time to try the platform on their own and engage with the Pratham Books team and network with other participants. The workshops participation is free of cost, but on a first come first serve basis.
We are planning two workshops in June & July. One is Mangalore and the other one in Raipur. If you are an organisation that works with under-served children wanting to bring more stories to them and engage with StoryWeaver, please fill the form here and we'll contact you with further details.
Interested organisations based in and around Mangalore, please sign up here. Interested organisations based in and around Raipur , please sign up here.
If you want to know more about our efforts to engage with organisations or have anything else to say, please write to us at [email protected]
Be the first to comment.
---