At StoryWeaver we're always thinking of new ideas and features that will be of use to our community. Sometimes, these are in response to requests from our users (like when we added the 'Created by Children' tag, that allows young authors to create their own stories and then see their names on the cover page of their book) and sometimes, we envisage an idea that our users don't even know they need yet!
Our new 'embed' function falls into the second category. All the content on StoryWeaver is openly licensed under the most liberal Creative Commons license, CC-BY4.0 allowing users to read, translate, share and print the stories and images for free. However, till now, users could only share stories via a url. We decided to explore adding an embed function so that users could embed StoryWeaver titles onto their websites or personal blogs, so that the reading experience is contained to their site.

The new embed icon
How to embed stories from StoryWeaver
1. Decide on which story (or stories) you want to embed on your website or blog. Let's choose 'नागमोडी नागोबा'. Click on the story card.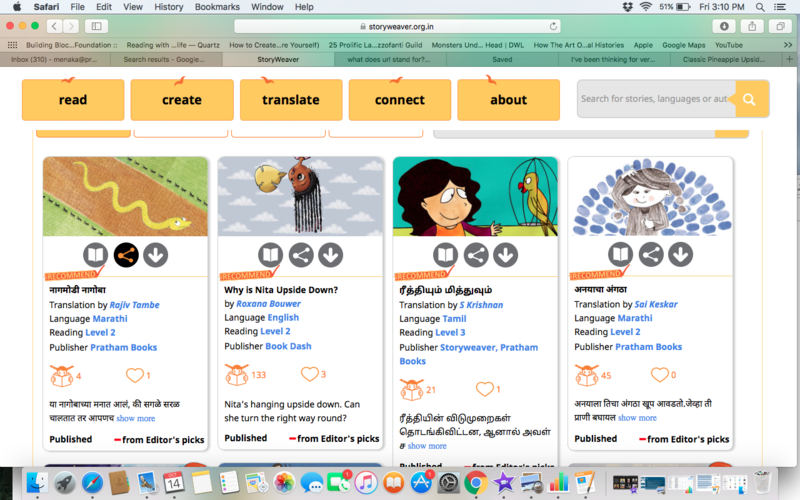 2. Look for the embed icon on the story details page. See the screen shot attached.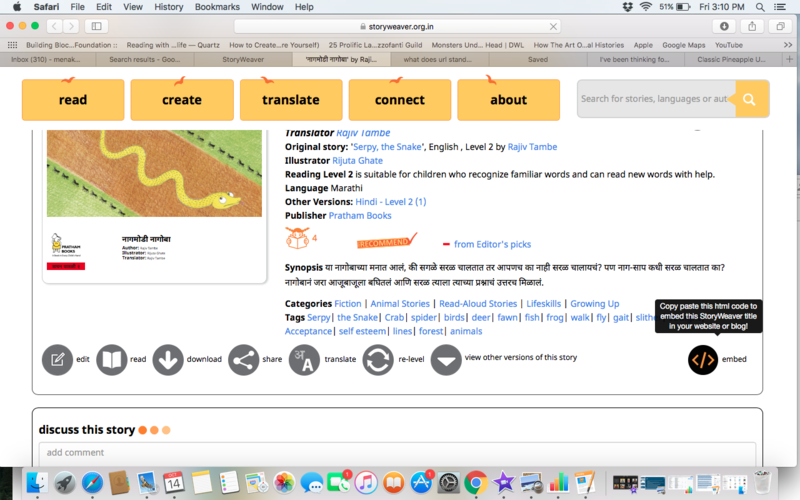 3. Click on the icon. A small window will pop up with html code. Copy the code to your clipboard.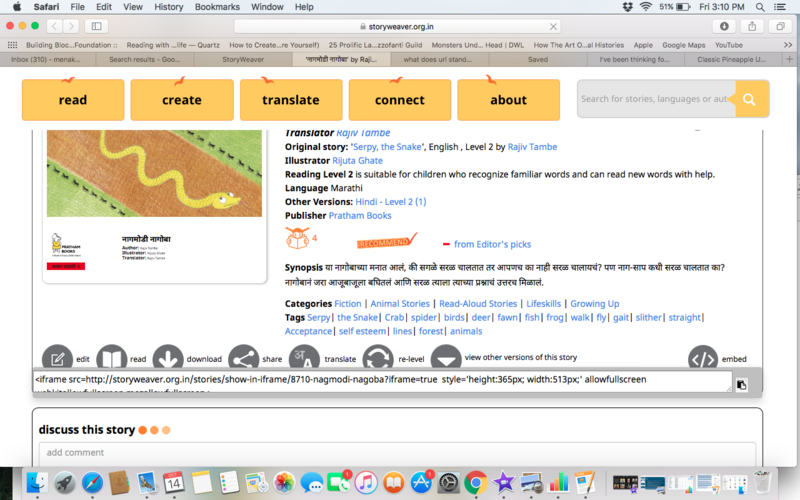 4. On your blog or website, look for the Source button or HTML button on the 'new post' page. Paste the html code here.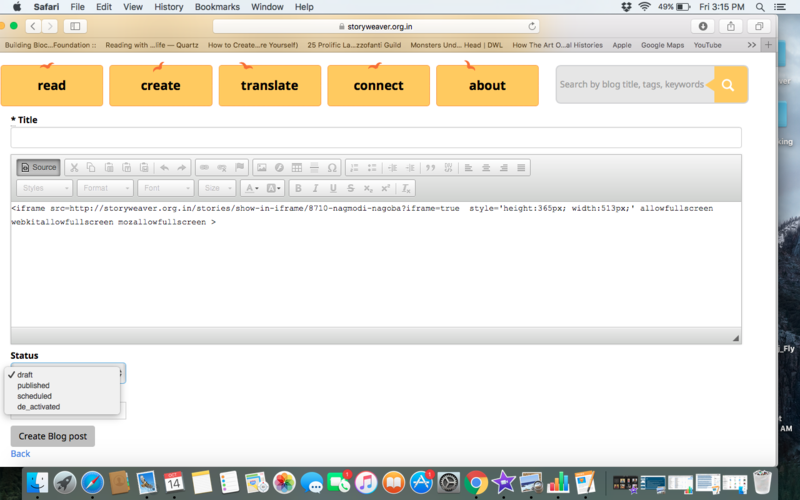 5. Go back to your text editor and finish writing your amazing post.
6. Click on Publish.
7. Voila! Your blog post with an embedded story is now ready to share and dazzle the world with!
Here's how the story will appear on your blog or website once embedded:
Be the first to comment.
---