Imagine if the language you speak to your friends, think your funniest thoughts in and dream your bravest dreams in, is hardly known in your own country, and might even reach an early death in two decades. To ward off this isolation acutely felt by Kora and Santali, tribal languages spoken in communities across West Bengal and Odisha, Suchana has been working towards their preservation with quiet determination fuelled by their love for literacy and a zeal for preserving adivasi languages.
Suchana, a 10 year old community group, works in Birbhum, W. Bengal towards the education of pre-school to class 10 children from Santal and Kora adivasi communities. Suchana knows that when education knocks at your door, it must come in a language that you understand. Entering a school room can be daunting for a child from an adivasi background as she or he is expected to know a state-language that they or their family have never learnt, or have been denied access to. Our education system is missing out on a huge cultural opportunity here by not being inclusive of more languages, and thus not reaching out to children who need education the most. This tragedy of education not benefitting children who are trying to break centuries-old shackles of being looked down upon as an adivasi is profound.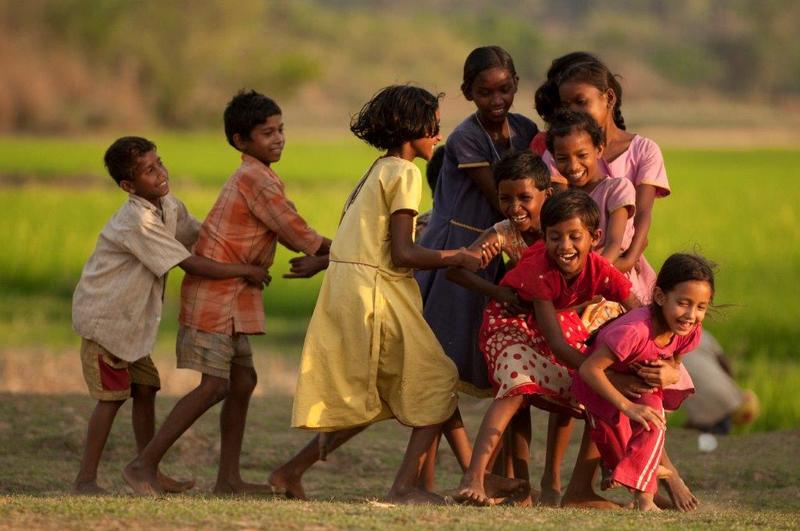 This is where Suchana steps in to ensure 'Right to Education'. They have made it their mission to make sure that Kora and Santali are looked upon as legitimate, literacy-inducing languages, and that 'adivasi school going kids' can just be school going kids. They aim to sustain cultural identities and promote literacy among the tribal and underprivileged communities through their education programs. As far as they know, they are the first organization to have created children's books, or in fact any books at all, in Kora.
One of their key educational initiatives, Mobile Library, was started in 2011 with children of 6 villages. Today, the library travels in two vehicles, covers 25 villages and has 1135 members. It consists of books that are written in multiple languages, especially in the tribal languages (Kora and Santali) that children can relate to and learn in. Children who have never held story books in their hands or understood their importance now have access to joyful reading material that's related to their education and growth, along with creativity and imagination.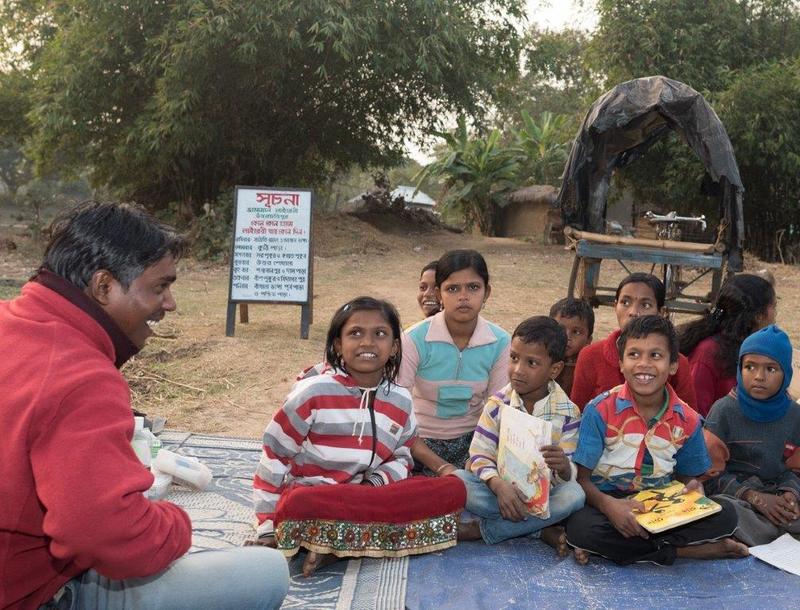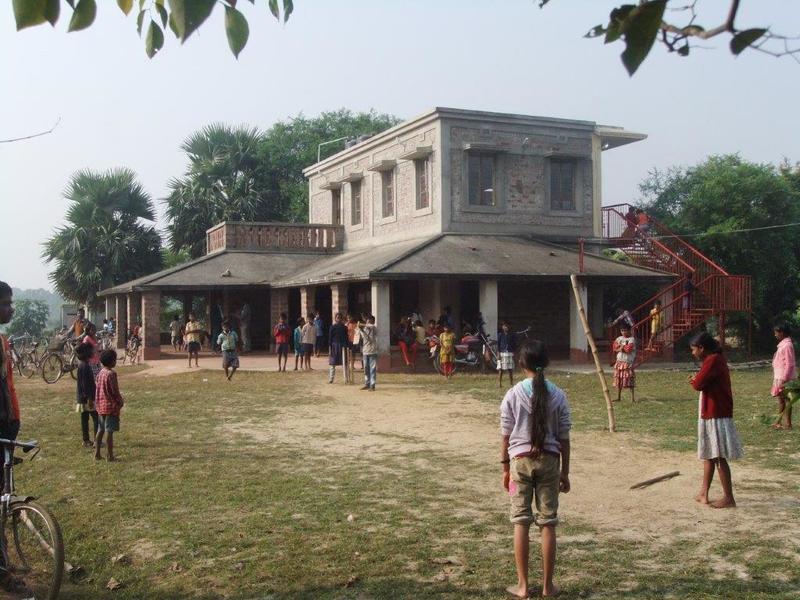 Kirsty Milward, Founder of Suchana, says, "In Santali and Kora – and other adivasi languages – there is no children's literature at all. This is at least partly because until the current generation, most adivasi children did not go to school. Among the (still quite young) mothers of Suchana's current adivasi students, for example, 80% never went to school at all. So where was the need for children's books in those languages?"
We are proud of our association with Suchana. The organisation's teacher-translators have been able to develop supplementary reading materials in Kora and Santali at a much faster and prominent way through StoryWeaver. Currently, 27 Kora books and 19 Santali, both in Bengali script are on StoryWeaver. Suchana has printed 10,000 copies of these books for their mobile library and are exploring loading e-books onto SD cards to disseminate stories on low cost mobile phones.
It's a huge step for languages that were near obscurity and oblivion, to be suddenly sailing the digital waves and ready to be accessed by the whole world in the form of beautiful stories. Read these stories in Bengali script in the tribal languages of Kora and Santali.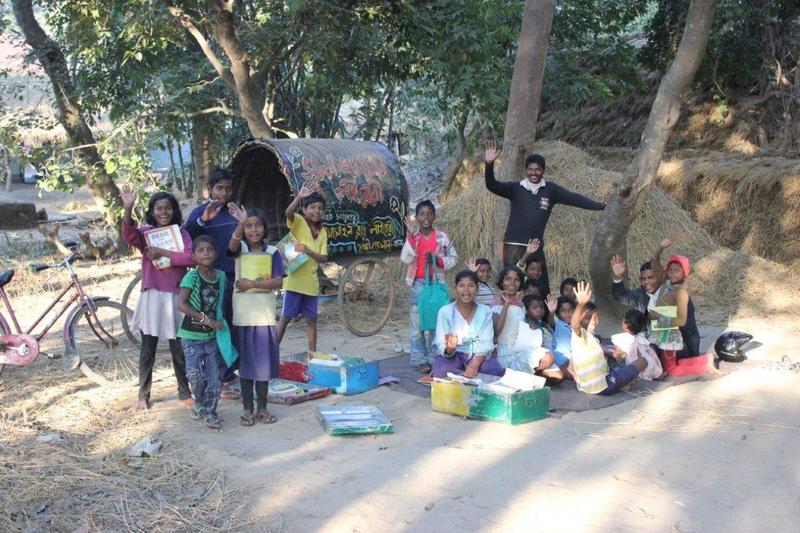 ---
Be the first to comment.
---
This campaign is now closed
Children LOVE 'spotting challenges'. Ask them to spot anything from a busy image and you can be sure they won't quit. 3 crabs on a beach, 4 tyres in a workshop, 11 spoons in a kitchen... anything! Unfortunately, it's hard to come by memorable spotting books which are affordable. So...
This Children's Day (November 14), StoryWeaver is eager to create a fun spotting book for children and make it available for free. We think this will be special if it's a collection of illustrations from artists around the world. And this, illustrators, is where we need your support. Just 1 illustration from you can make all the difference!
The best entries from Spotathon will become part of a grand spotting book published by StoryWeaver, filled with illustrations from different artists. However, each entry that is submitted as part of Spotathon will be available on StoryWeaver as an individual activity book as well.
Here's how you can participate in Spotathon!
Draw something which has enough details so that a child can spot up to 15 objects in it. Think of a setting which can accommodate these details. A beach, rainforest, kitchen, classroom, market... the possibilities are endless! The objects to spot are up to you.

Before you start, imagine the child you're setting the challenge for. Our readers are primarily children who haven't had much access to books. We have 2 different categories which are linked to age and levels of difficulty. Remember, these are only guidelines.
a. 3-6 years (Level of Difficulty: Easy) – She has only recently started reading books. She'd enjoy spotting up to 8 objects. While she's open to all kinds of settings, do remember that her vocabulary is limited. But her imagination definitely isn't! As an example, here is an illustration by Soumya Menon of what would be ideal for her.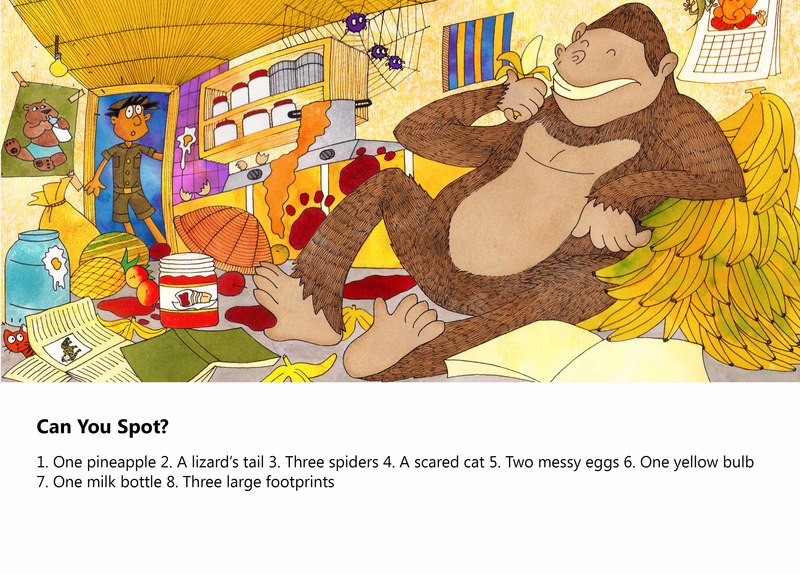 b. 7-10 years (Level of Difficulty: Medium) – As she's expanding her vocabulary, she will be more comfortable with prediction and open to unfamiliar settings. She'd be able to spot up to 15 things. Even the way in which the objects are hidden can be more complex here. As an example, here is an illustration by Bindia Thapar of what would be ideal for her.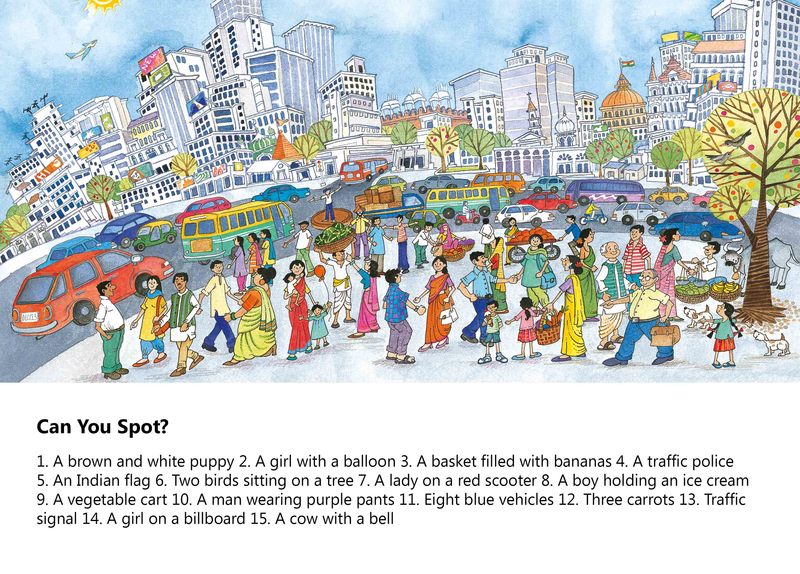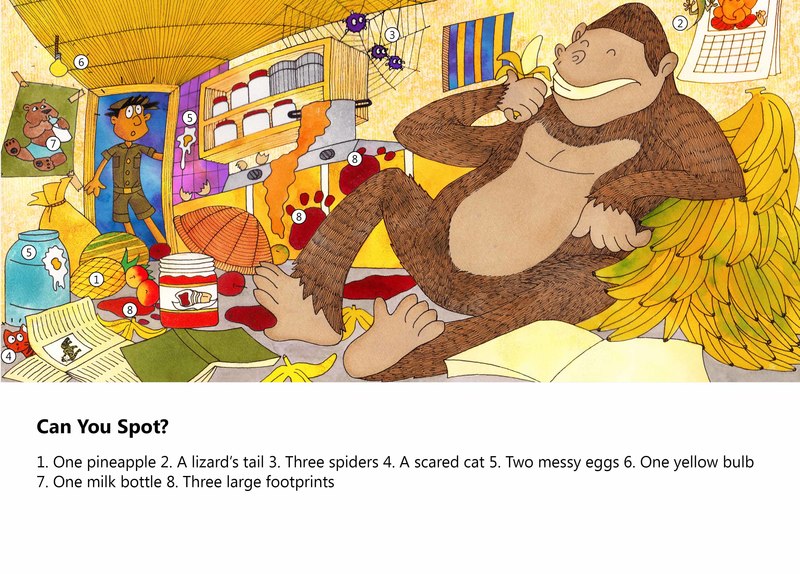 GUIDELINES FOR SUBMISSION
Timelines
Spotathon begins on October 25 and ends on November 21.
Submission

You will have to submit two illustrations: Main Illustration and Answer Key (examples above).

You can submit your entry in any language that is available on StoryWeaver.

You can submit more than one entry.

Watch a short Video Tutorial on how to submit your entry on StoryWeaver.
Format
Size of illustration (Main illustration & Answer Key): 11.17 inches (width) x 5.35 inches (height). This is the recommended size as it fits neatly into one of the templates on StoryWeaver.

The illustrations should be high-res (150-300 dpi).

Format: JPEG

File size for each illustration: Between 2 to 4 MB; above 4 MB will slow down the upload process
Copyright and other guidelines:
To participate in Spotathon, you must be over the age of 16.

The illustrations you submit must be your original work.

By submitting your work, you are agreeing to a CC-BY 4.0 license being applied to it. To know more about this license, click here.
You can register for the campaign over here so that we know you're participating and can reach out for any updates. If you have any queries, feel free to drop us an email at storyweaver@prathambooks.org!
Be the first to comment.
---
Remember that character in a book that you suddenly felt a flood of empathy for? Or that literary character your book-worn hands keep going back to when you are sad, happy or even angry? Our moods, our emotions and what we feel at the moment often predict the book we will pick up, or the character that we will love the most. So we have compiled a list of our books for all your mood seasons. Be it adults or kids, we don't want anyone to ever think, "I'm feeling so… scared. Now if only there was a book somewhere that truly understood what I'm going through." Here are the books. Enjoy!
1. Curious-
Sister, Sister, Where Does Thunder Come From? by Roopa Pai and Greystroke
We have heard thunder and lightning are all Kumbhakarna's doing. In fact, it could be because of some sky-riding motorbikes too. There are many possibilities to explore as a curious little boy and his big sister try to figure out 'where does thunder come from?' Read this beautiful story in Hindi, Marathi and Telugu.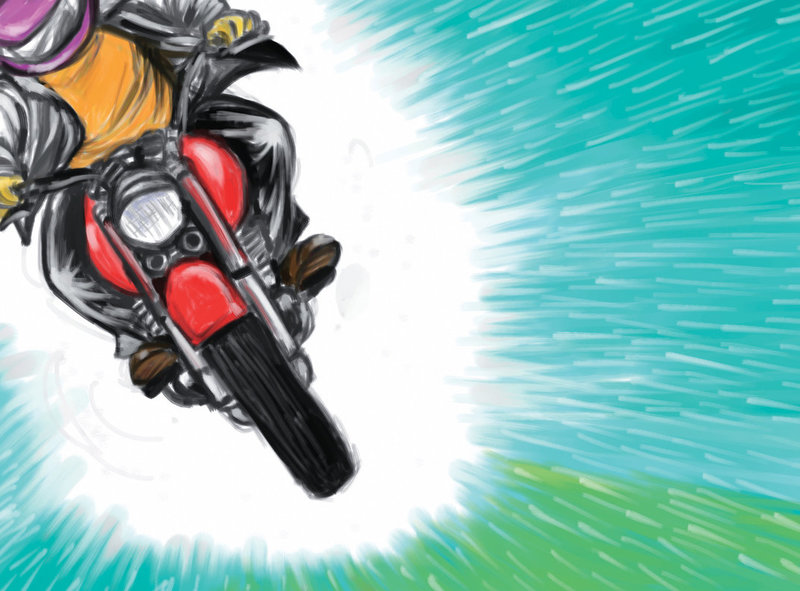 2. Sad –
Manikantan Has Enough by Anil Menon and Upamanyu Bhattacharyya
There's something inherently sad about this book. You will notice not just the obvious longing felt acutely by the main character, but also the sad state of affairs we, as human race, might soon find ourselves in. Read this book, available in 9 languages, to feel better about yourself as you realize even in a futuristic, technology-consumed world, things are not all bright and shiny.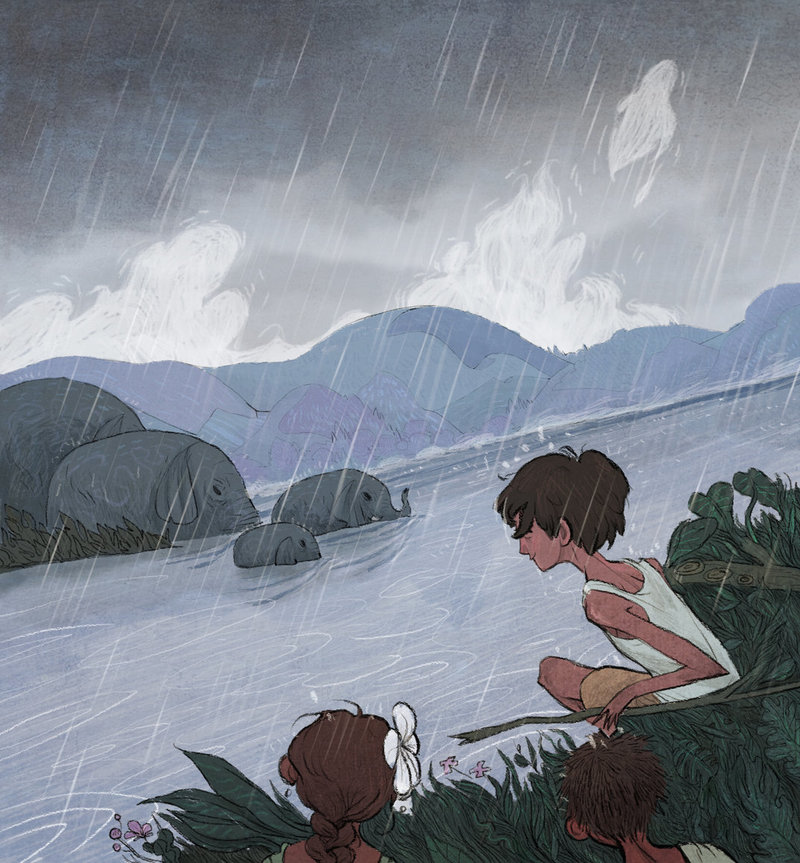 3. Angry -
Sringeri Srinivas Learns to Laugh by Rohini Nilekani and Angie & Upesh
You see the title? That's how angry Sringeri was. He actually had to 'learn' to laugh. In all his books, Sringeri just can't help but pull all the attention to himself, can he? But in this one, he has competition. From monkeys. Read in Kannada and Hindi to find out what happens when a bunch of monkeys get on his nerves.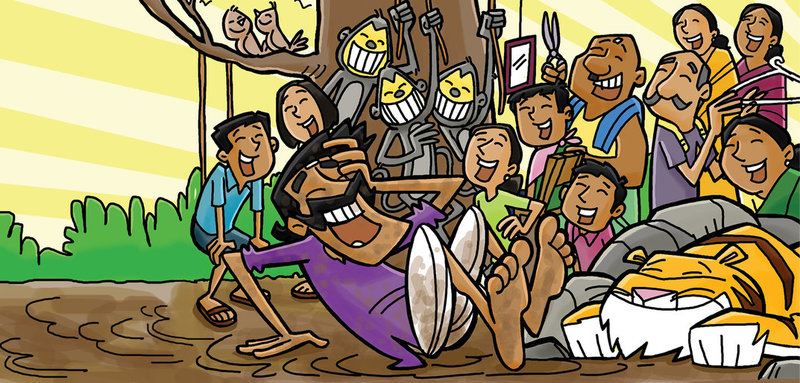 4. Vengeful –
Chakora, The Brave Dog by Ashwin Suvarna
Don't for a moment think that the animal kingdom is not fraught with feuds, jealousies and revenge. This community user has depicted the secret world of animals in this wonderful story about struggles of a dog, his journey, and how he faces animals bent on taking revenge.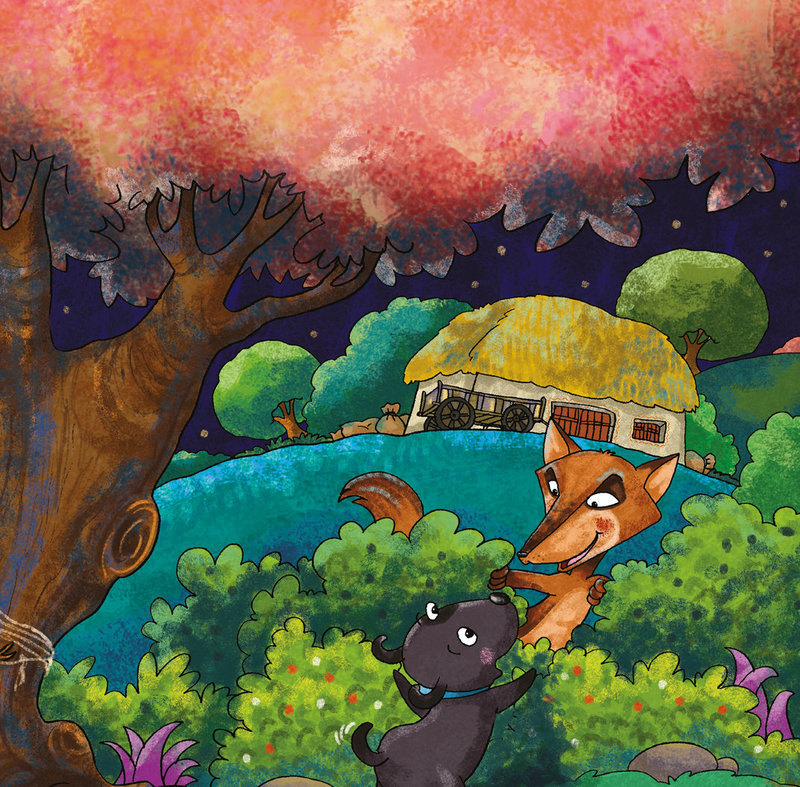 5. Compassionate-
Reeti and Mithu by Anupa Lal and Soumya Menon
We have an untapped reservoir of compassion that we are not aware of at times. Meet Reeti, a little girl who suddenly realizes that her friendship with Mithu, her parrot, is not equal or fair. Join her on her discovery of compassion in this story available in ten Indian languages.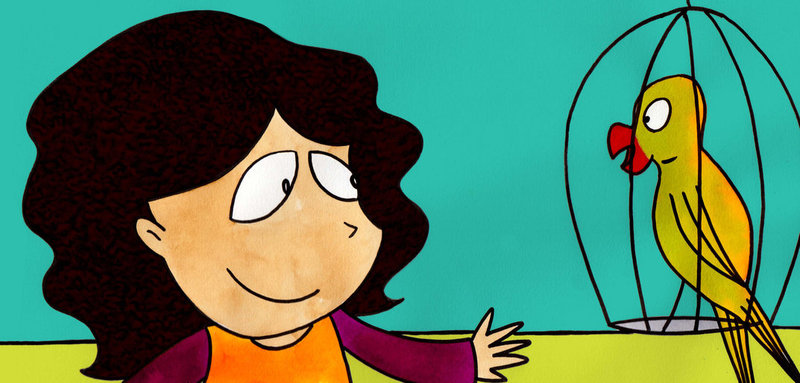 6. Vain-
आम्ही सारे प्राणी by Madhav Chavan , Meera Tendolkar and Santosh Pujari
Proud of your hair? Your teeth? Your lack of tail? Huh? Well, vanity knows no bounds and no logic either sometimes. Here's a sweet story about a little girl who is showing off in front of a bunch of animals, trying to prove humans are better than animals. Do the animals take it well, and who turns out to be better in the end? Read this Marathi story in Kannada, English and Telugu to find out!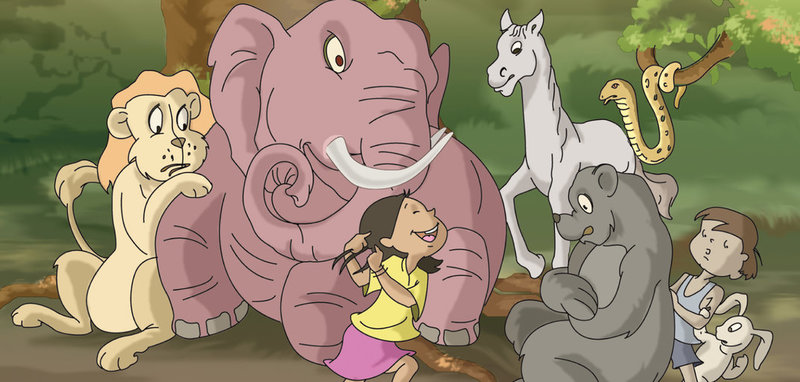 7. Funny-
Saboo and Jojo by Herminder Ohri
Happy endings are great. Funny endings are even better. Here's a story that will remind you of all the adorably funny things we used to say and do as kids. Saboo and Jojo is available to read in 6 languages, three of which are translations done by our community in Kora, Santali and even French!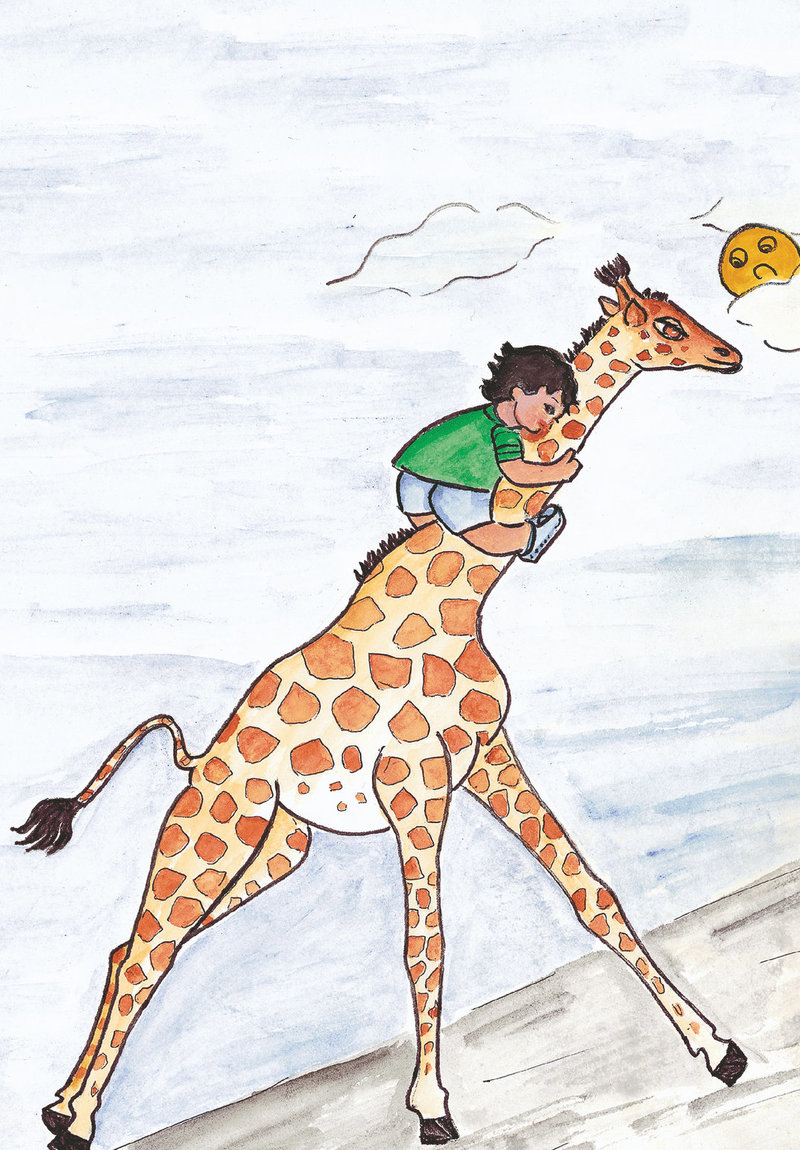 8. Playful-
निराली दादी by Mala Kumar , Manisha Chaudhry and Niloufer Wadia
Meet this grandmother. She can't stay still. She refuses to slow down. Her fun is just getting started. Watch her quick playful hands bounce and juggle everything from frying pans to office supplies! This grandma has tossed up quite a lot of trouble for herself. Watch out for her!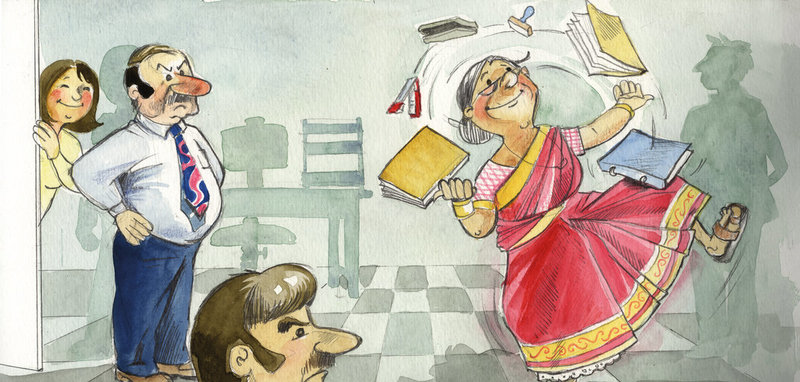 9. Excited-
Pambaram, the Naughty Top by Kavitha Punniyamurthi and Ajanta Guhathakurta
We just cleaned up and found something delightful - a naughty spinning top! This pambaram will spin and spin until your head does the same. Priya and Bala were playing with Pambaram when suddenly it took off! Help the kids chase the super-excited Pambaram as it weaves its way through the house and neigbourhood making things… and people fall. Also available in Hindi and Marathi.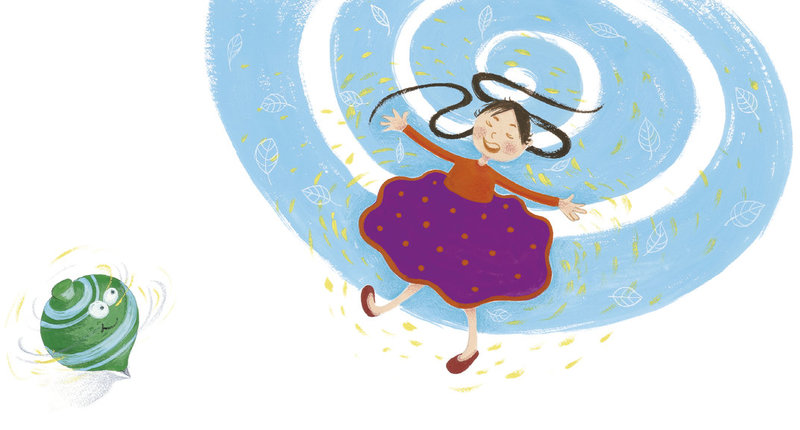 10. Scared-
Under My Bed by Anupa Lal and Suvidha Mistry
We often do a double take at night when we see a shadow that looks creepily like a full-fledged person. While we pretend to be brave, a child's mind doesn't quite work like that. Thankfully. So, here's a story about fear that makes us see danger in innocence, available in bilingual formats too with English in Telugu, Marathi and Hindi.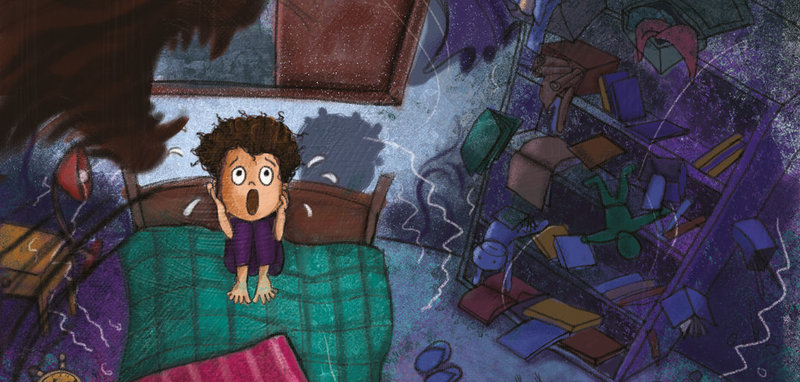 What are YOU feeling today? Tell us the story you relate to the most in the comments, or on Twitter and Facebook!
Be the first to comment.
---