Manning Sutton is the founder and director of Apprendre Sans Frontieres (Learning Without Borders), a non-profit organisation that provides technology and educational materials to primary schools in French-speaking African countries like Senegal. To supplement the course curriculum, the organisation provide books (in the form of PDFs and creative commons), websites (Wikipedia, Khan Academy etc.), photos and videos to teachers.
The organisation currently has about 200 books for primary school students. However, low literacy rates, no internet access and the absence of library materials including children's books are some of the challenges that the organisation faces. To create storybooks in mother tongue languages like French, Learning Without Borders partnered with StoryWeaver.
Jordan Hairabedian, who works as a researcher at Learning Without Borders, is a student at Sciences Po Aix, an Institute of Political Sciences in France. In May 2019, he organised a week-long translation hackathon with fellow students at the university to translate storybooks into French for Learning Without Borders.
This was Learning Without Borders' first experience organising a StoryWeaver translation sprint. A closed Facebook group was formed to aid communication regarding translation and review of each story. Jordan translated StoryWeaver's translation sprint guide, which provided the best practices on translating for children, to French.
Jordan shares, "The stories translated were published after peer-to-peer reviews. This was followed by each story being rated by the language/ translation experts from within the group. These ratings were made the basis of assessment and awards for best translations from the sprint."
53 stories were translated into French in this sprint. You can browse through some of the stories from the sprint here.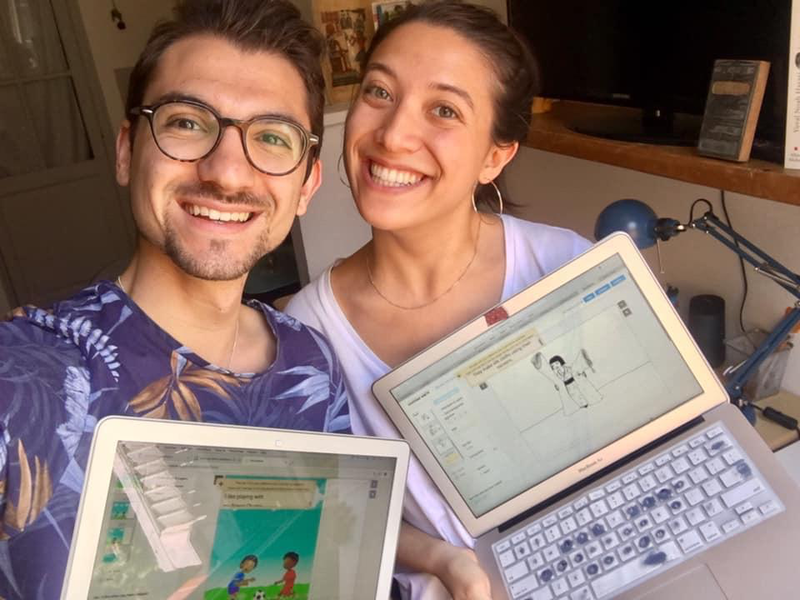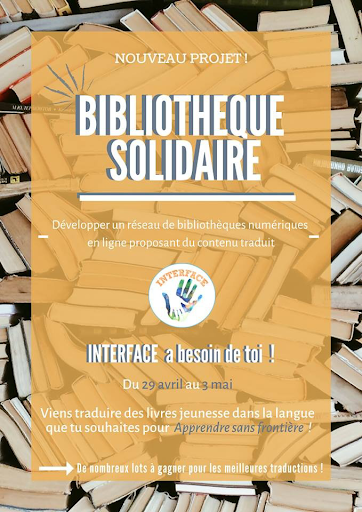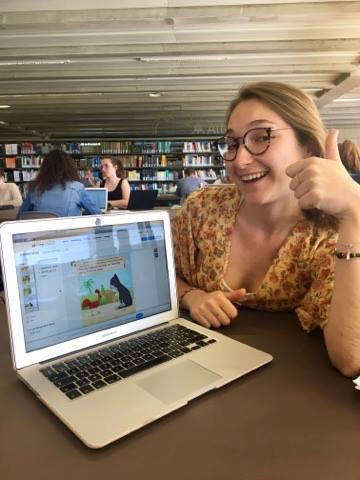 Julia Hang and Jordan Hairbedian translating stories into French as part of the hackathon organised by Learning Without Borders.
Learning Without Borders has piloted an offline, solar-powered digital library in Senegal, that can be used in the remote areas of the country that do not have access to electricity or the internet.
Sutton hopes to see story books translated from French to languages like Pulaar and Serer, and eventually to Mandinka, Balanta-Ganja, Mandjak, Hassaniya Arabic, Noon, Jola-Fonyi, Soninke, and Mankanya. He also plans to share the StoryWeaver methodology with the Ministry of Education to see if books can be created locally, in local languages.
As for us, we're just excited that our translation resources are being used to translate storybooks into languages around the world, so that more children can benefit from it and partake of the joy of reading!
If you would like to conduct a StoryWeaver translation sprint, please feel free to reach out to us at [email protected]
Be the first to comment.
---
Here's a post by Purvi Shah, Director – StoryWeaver, to mark a special time in StoryWeaver's world: Our 4th birthday
Say hello to Manisha, a young girl from the Mudia community that lives in Central India. The Mudia community speak Gondi, an indigenous language with 2 million speakers. Despite the large population, surprisingly, this is the first book Manisha has ever read in her own language!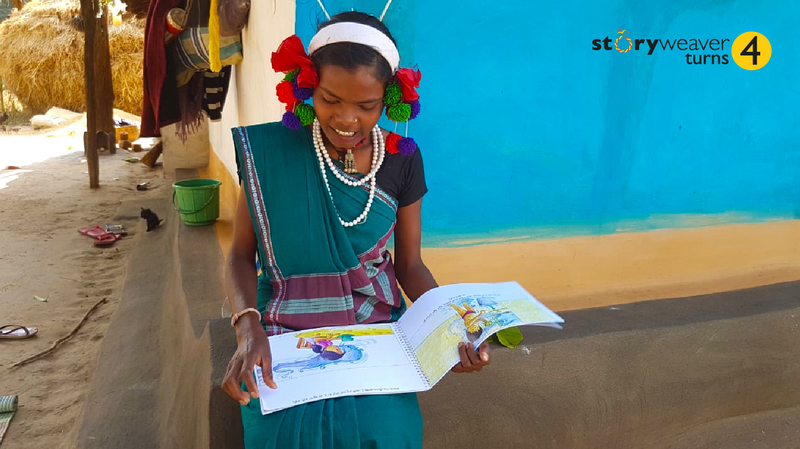 The world has made an ambitious commitment to the goal of universal literacy by 2030, where all children will be able to read. For this to be achieved, having high quality reading materials in languages that children use and understand is essential. But the global book gap means that millions of children like Manisha lack access to these critically needed reading resources.
StoryWeaver was launched 4 years ago on International Literacy Day to address the inequities that exist for children's books: not enough books, in not enough languages, and very poor access. When we launched, our goal was to create a participatory framework where content creators and users could collaborate with each other to create joyful reading material in multiple languages. We believe this will have a multiplier effect to address the scarcity of multilingual reading resources that exists in India and globally.
The book that Manisha was holding was created on StoryWeaver by a group of 20 educator volunteers who translated 300 books into Gondi, reviewed and published them on the platform in just a few days. The books were then printed locally and distributed in Manisha's village as part of a community literacy programme.
Today, the platform hosts 15,500 books in over 200 languages of the world. This scale would not have been possible without the power of collaboration:
Publishers like Room to Read amd Pratham Books, who have open licensed their content at scale. Linguists and translators who have introduced us to new languages. Educators in every nook and corner of the world who have welcomed us into their classrooms and the hearts of their students.
With millions of users from over 150 countries, StoryWeaver is harnessing the power of open licences, collaboration, and technology to create a societal platform that is providing open access to thousands of books in local languages to nurture the next generation of readers and learners.
None of this would have been possible without your support. Thank you. Times 4!
(We would love for you to join the conversation by leaving your thoughts in the Comments section, or on social media: Facebook, Twitter, Instagram)
comments (3)
---
Since our launch in September 2015, we have hit many milestones with you by our side: new and exciting stories in various formats, two million reads and now, we've hit another big one: storybooks in 200 languages on the platform!
Today, with over 15,000 stories in 200 languages, StoryWeaver is truly a global repository of multilingual stories. We are also continuing our commitment to address the resource gap in mother tongue languages and help preserve the fading footprints of the languages underserved and underrepresented in mainstream publishing - 40% in underserved or indigenous languages. There is however so much more to do. We are now looking to increase depth of content in the top 100 languages across Africa, Asia and North America through our partnerships. We are always looking for new partners to help us create stories in more languages, so that more children will have stories in their mother tongues. If you are interested in partnering with us, please write to [email protected].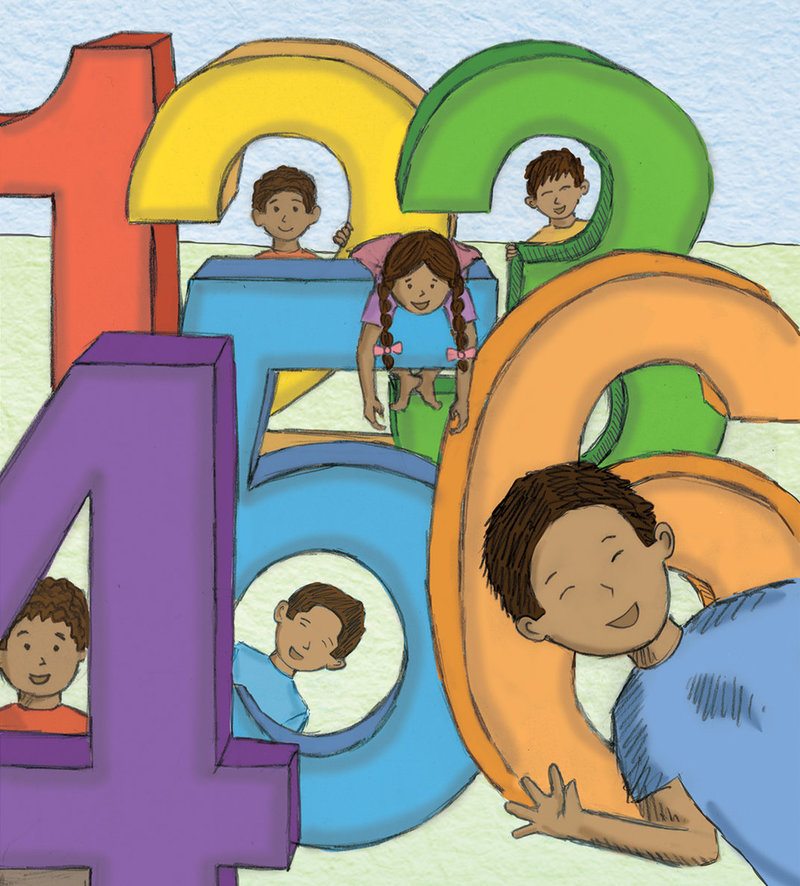 A big THANK YOU to our amazing community across the globe for being such an integral part of what we do. It's your stories, your translations and your unwavering belief that all children should have access joyful stories that have helped us celebrate so many milestones. Without your support and goodwill, we wouldn't be where we are or having so much fun doing what we do!
We are excited to embark on the journey to the next hundred with you all!
Be the first to comment.
---