StoryWeaver is celebrating #LaughterMonth to ring in the new year! Here are some books that will bring a sprinkle of laughter, a dash of chuckles and even a guffaw or two into your life.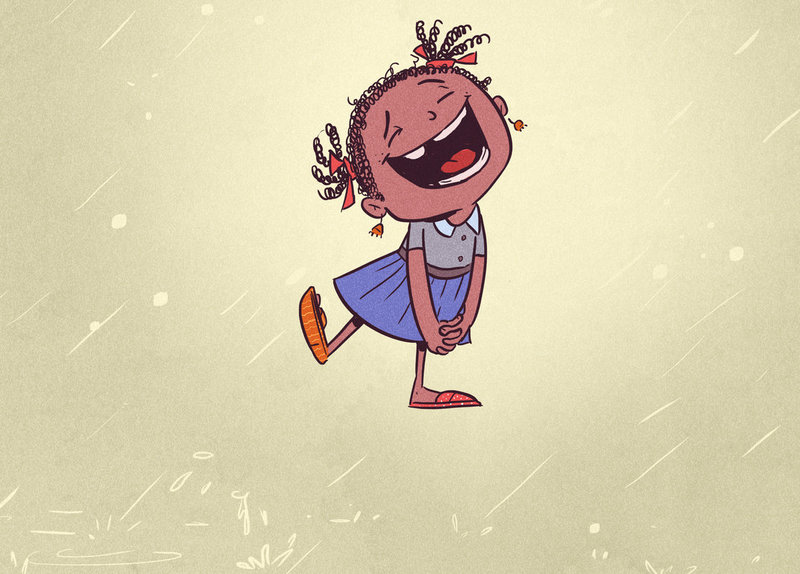 This illustration by ROSH originally appeared in 'The Girl Who Could Not Stop Laughing' wriiten by Meera Ganapathi and published by Pratham Books.
1. The Girl Who Could Not Stop Laughing written by Meera Ganapati and illustrated by ROSH, revolves around little T.Sundari who just can't seem to stop laughing even when it gets her in trouble. She wonders if it's a problem that she should do something about. Her plans to control her laughter fails until she goes to her brother. Does he have a cure? Find out in this riotously lovely book here.
2. Lesley Beake's It Wasn't Me from BookDash is beautifully illustrated book by Gwendolene van der. This cheerful book tells the tale of what happens when a mother leaves her kids and the pets home alone. What could possibly go wrong? Let's find out here.
3. It's All the Cat's Fault written by Anushka Ravishankar and illustrated by Priya Kuriyan is about a boy who gets scolded for not completing his homework. He, however, has a legitimate excuse! Read about what happened to him, and you'll see how one thing can lead to another, and another, and another... Find out how it all ends here.
4. What Are These For? written by Bhavini and illustrated by Chaaya Prabhat. The cat enters the kitchen and topples all the utensils, much to the awe of the children. The kids want to know all about the objects splattered on the floor. Bhavini's fun rhymes makes this a delightful read for children! Read the story here.
5. Achoo written by Sudhir, illustrated by Subinita Deshaprabhu and translated to English by Gouri Srinidhi. Kabir is our troubled protagonist who sneezes all the time. It makes him spill his milk, gets him thrown off the bicycle and the list just goes on! Can he stop his sneezes? Read to find out what fresh troubles his sneezes bring to him, his friends and his family! Read the story here.
---
Do leave your thoughts in the comments section below. You can also reach out to us through our social media channels: Facebook, Twitter and Instagram.
Be the first to comment.
---
Pratham Books (www.prathambooks.org) is a not-for-profit children's book publisher that was set up in 2004 to publish good quality, affordable books in many Indian languages. Our mission is to see 'a book in every child's hand' and we have spread the joy of reading to millions of children in India. As a publisher serving every child in India, Pratham Books has always pushed the boundaries when it comes to exploring innovative ways in which to create access to joyful storybooks and have been fortunate in finding partners to collaborate with who share this vision.
In 2015, Pratham Books increased its footprint by going digital. As an industry leader, we were one of the first publishers in the country to open license our content. All this content is now available on StoryWeaver, which is a digital platform that hosts books in languages from India and beyond, so that every child can have an endless stream of storybooks in her mother tongue to read and enjoy. The books can be read, translated, versioned or downloaded for free. All books on the platform are openly licensed.
We are looking for a Content Manager for StoryWeaver.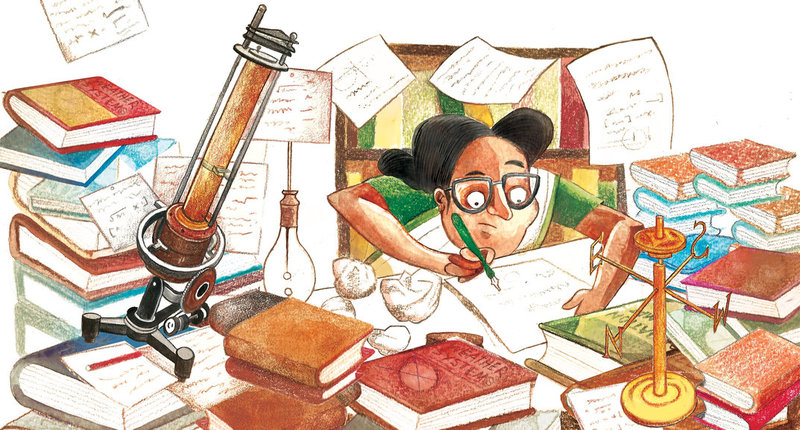 Illustration by Priya Kuriyan for Anna's Extraordinary Experiments with Weather
Key responsibilities:
Work closely with the StoryWeaver product, content and partnerships teams to document impact stories and create an organization knowledge base on key insights and learnings.
Researching, documenting and publishing the StoryWeaver use cases and impact stories - qualitative and quantitative - through video and written case studies

Exploring multiple digital formats and generating thoughtful content pieces with long-term value (essays on Medium, podcasts, etc.) that strengthen StoryWeaver's positioning

Working closely with cross-functional teams on reports, press releases, award and grant applications

Staying up-to-date with current technologies and trends in video production, social media, design tools and applications

Willingness to travel on work as and when required
Required Skills:
4-8 years of experience in development sector communications

A passion for storytelling, narrative structure

Film-making, editing, knowledge of relevant video tools and software

Project management, ability to work with timelines

An eye for detail
Nice to have but not mandatory:
Location:
This is a full-time position in our Bangalore office.
Compensation:
Salary will be commensurate with qualifications and experience.
Write to us:
To apply, email your resume with 'Content Manager- StoryWeaver' in the subject line to [email protected]
Be the first to comment.
---
Karthigeyan Sivaraj is a Google Serve campaign volunteer who has worked with StoryWeaver to help translate several storybooks into Tamil, including I Can Climb! and My Best Friend.
In this Q&A, Karthigeyan shares his experience about translating on StoryWeaver, his insight into the translation process, and his love for children's literature.
---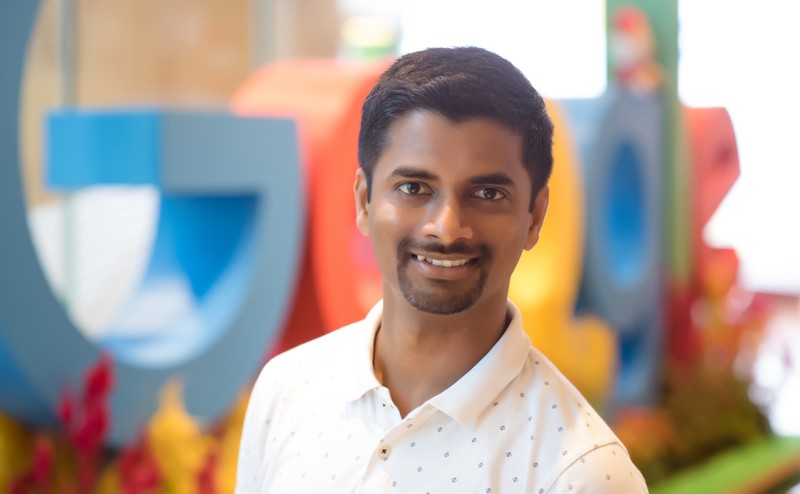 Q: Do tell us a little bit about yourself, your interests, your work
I'm a Googler by profession and by practice, and I'm proud of that! At work, being a Googler means respecting my colleagues and welcoming their opinions and ideas, howsoever different they may be to my own, and keeping things necessarily simple to my stakeholders, and I attempt to do the same outside the walls of my office as well. Having learned how to analyze data on the job, I brand myself as a data story-teller - i.e., processing data and presenting meaningful information in a way that pushes the audience to take the desired action. The interesting aspect of my job is that it allows me to improve the existing processes through imaginative ways and take ownership of some of the workflows in my organisation, thereby ensuring candidates joining Google have a lasting positive impression about their onboarding experience.
Q: Do you remember the first time you heard about StoryWeaver? What are your thoughts about the platform?
Of course, it's quite vivid in my memory the first time I heard about StoryWeaver. The concept of weaving children's stories is quite dear to my heart, and it's really gladdening to see the team working behind crafting stories as well as making them available in multiple different languages for the young audience to read and relish. I personally nurtured a similar idea a few years ago when I was an avid blogger but didn't have the imaginative power nor the enterprising capabilities to venture into this domain - I was really happy to find the StoryWeaver team doing some marvellous work in this field. Kudos to all!
Q: What was your experience of the GServe campaign, and translating books with fellow Google volunteers?
It's always a very humbling experience to take part in any GServe campaign, no matter what the cause that's being championed. The StoryWeaver campaign was very well thought through in many ways - for one, it didn't require us to sacrifice the luxury of our desks and we could contribute while at work or on the move. It was also so much fluid socializing with fellow Googlers who were taking up similar translation work. Overall, it was a rewarding experience to be able to contribute our might in little ways possible to make a huge change!
Q: We are so glad that you came on board as a commissioned translator even after the GServe campaign! What prompted you to stay in touch?
As I had mentioned previously, contributing to children's literature was always dear to me, and when I got to know about StoryWeaver's mission and their robust infrastructure, I felt relieved knowing that I didn't have to worry too much about the modus operandi, but rather focus on the work itself. With a major piece of work shouldered by the StoryWeaver team, I wanted to work with the team even after the GServe campaign, so that I could do what I like to do - writing, crafting and translating.
Q: What was your experience of being a commissioned translator? Did you pick up any new tips and techniques?
A lot I must say! One very important technique I adopted pretty early on was that I realized that translating the original work into the language of my preference required knowing the cultural nuances deeply. For instance, while translating a story from English targeting the Hindi speaking audience and translating it into Tamil would mean we will have to take into account the various cultural aspects such as the equivalent idioms used in the region. Internalizing all these cultural & regional nuances in the local language while translating is imperative if the audience has to relate to the stories. Else, they wouldn't 'stick'!
Q: How tricky is it to translate stories to Tamil? Are there any phrases that you particularly spent time on because they were difficult to translate?
Tamil, for all its richness, is a very unique language in that there are several different dialects in use across the Tamil diaspora. It becomes even trickier when you realize that the written form of the language is very different to the conversational style, and even the conversational style assumes a different shade when it comes to young audiences. Stories will have to be narrated to children in a style that's neither too formal nor too conversational and we should be ready to use a few English words that are in daily use, so they can relate to them. Also, unfortunately, tools such as Google Translate provide very literal translations of phrases which is sometimes very challenging even to the mature audience, hence you have to take a judgement call based on your own intuition and observation. I bet this is true for many Indic languages!
Q: What has been your favourite book to translate on StoryWeaver?
That's a tough one! Each of the books takes you down memory lane and makes you relive your childhood :) Be it Rani's First Day at School or the restless lad who couldn't wait to open this birthday gifts the next day or the fearless little girl - each provides a glimpse of your own childhood. For the sake of picking one, I would go for I Can Climb! which is packed with a lot of positive self-talk for young kids who are taking baby steps as they encounter different activities for the very first time in their lives.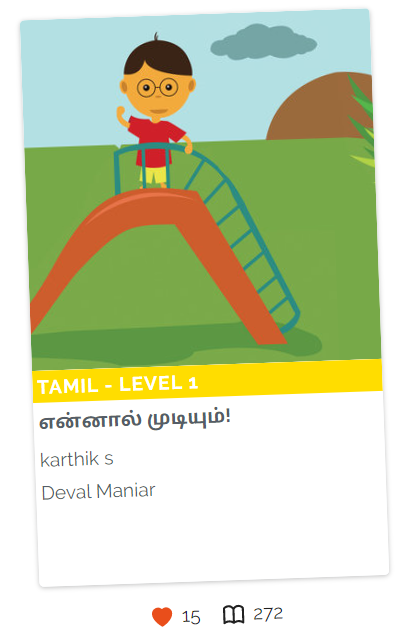 Q: What are some of your favourite books from childhood? Is there any memorable reading moment that you would like to share?
I relished reading across different genres in both English and Tamil. In Tamil literature, especially that was taught to us in school, all messages were delivered in a cryptic fashion replete with metaphors and similes. That allowed for deep learning, situational paraphrasing and lateral thinking. For that very same reason, I preferred the works of John Milton, Rudyard Kipling & John Keats in English and innumerable poets in Tamil.
As a kid, I was an avid read of Tinkle Kids' magazines, and I used to eagerly await the next monthly edition. I am really glad to see that same level of curiosity now possessed by my niece. It seems the magazine hasn't lost its attractiveness to date!
Q: The translations you have contributed to our platform have been read over 1800 times - thank you! How has your StoryWeaver journey been? What is one big takeaway from this experience?
The biggest takeaway for me has been that we shouldn't shy away from walking in the little shoes of our young audience to truly understand what holds their curiosity and interest. Many a time, we - adult learners - tend to wear our own caps, and view children's literature in a rather lop-sided manner. However, we should be ready to speak the language of the kids (sometimes even practise prattling), simplify the language (without over-simplifying at the cost of losing the essence) to suit them and be more imaginative (what helped me to feel the pulse of the audience was to subject my work to, what I like to call, the 'niece'-test - i.e., talking to my nieces and having them vet some of my initial works)
---
Do leave your thoughts in the comments section below. You can also reach out to us through our social media channels: Facebook, Twitter and Instagram.
Be the first to comment.
---