Zeba Imtiaz is an Assistant Editor at Pratham Books. She writes about Betsy McCoy's recent visit to the Pratham Books office in Bangalore, where she spoke about Community Rising's reading programme and how they encourage reading in children.
We all need inspiration every now and then – especially during busy year ends, when targets are to be met, deadlines to be chased, reflections to be written.
Thankfully, the Pratham Books team got a BIG dose of this inspiration thanks to Betsy McCoy. Betsy is the President of Communities Rising, a not-for-profit established in 2009 that has done some incredible work with children from the villages of Villupuram, Tamil Nadu. Communities Rising aims to spread the joy of reading to all children, through partnerships with school teachers, and by opening after school centres. They directly impact 2000 children, and train teachers to multiply their impact. Along with this, they run specially designed programmes and classes to help students bridge gaps in learning, bring art to children, and encourage social and emotional learning through sharing circles.
Betsy and her team recently visited us at our Bangalore office, armed with baskets of wonderful books and colourful buttons, to share their learnings, and show us what they've been up to.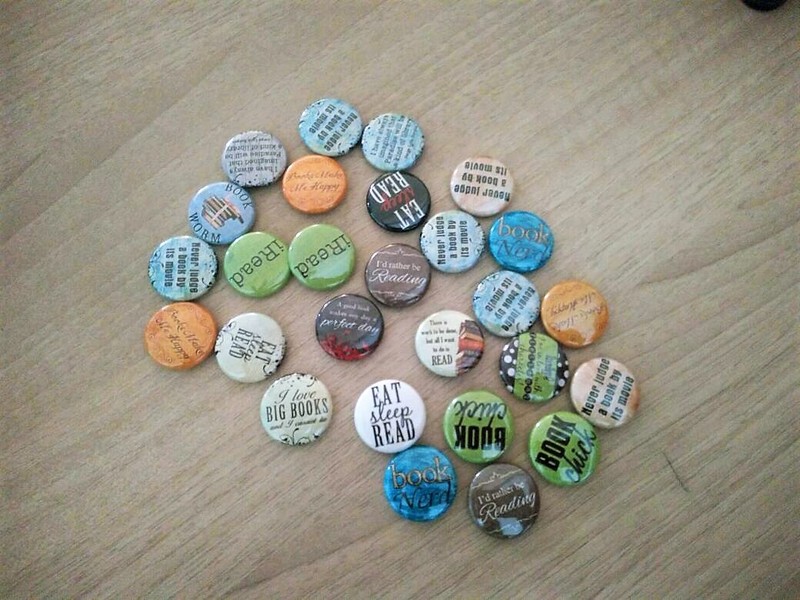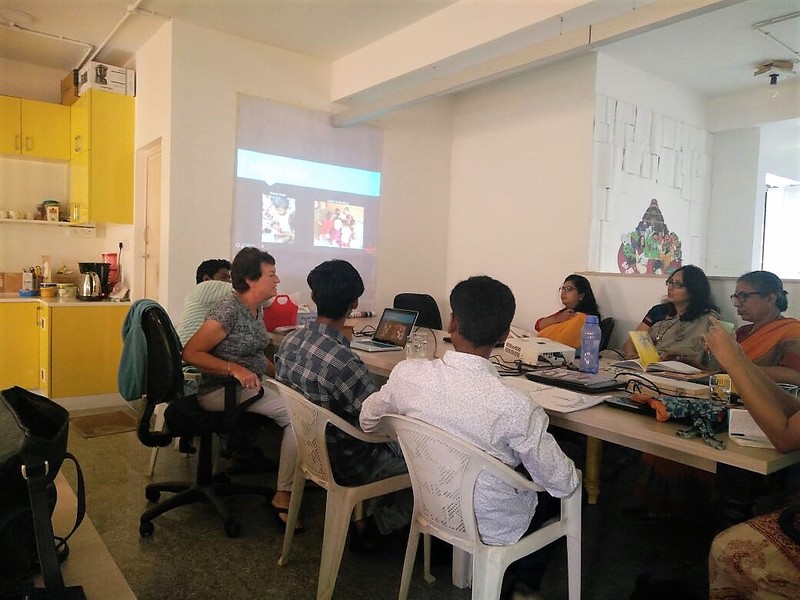 They make the best of often-under-resourced situations with detailed plans and schedules. The Communities Rising team uses a variety of methods and techniques to help early readers gain confidence and find excitement in learning to read. Some of these include -
Always providing the children with choices in their reading material, to encourage the growth of independence and personal taste.

Regular listening to reading and reading to self and others, to increase confidence and interest in reading.

Regularly playing games with the children like letter bingo and scavenger hunts so that the children can have fun while they learn.
They also shared with us their experiences from working with Pratham Books. Bilingual level 1 books are greatly enjoyed by children, as are our colourful illustrations. They mentioned that they would love to explore more level 1 and 2 books as well.
It was a session filled with learnings – especially around the value of choice in books for children and the many little things one can do to instil a reading culture in a classroom. Our team also gained a lot of perspectives on what books are most liked by children and why and it definitely will enrich and impact our process of creating picture books.
Thank you Betsy for the great morning of discussion around children's books.
---